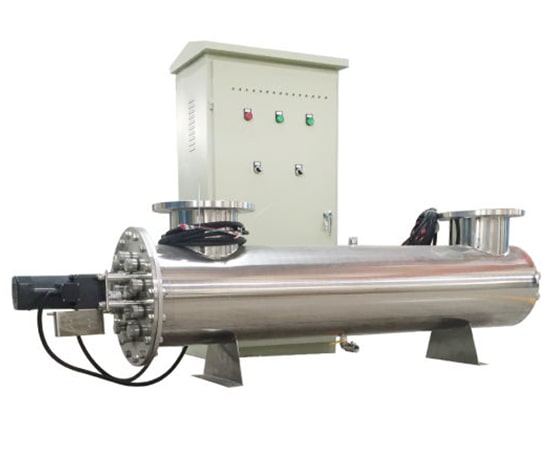 Ultraviolet (UV) systems is a new methodology which utilizes light in between the electromagnetic spectrum of x-rays and visible light. It has the capability of inactivating microorganisms without posing a threat to humans.
UV systems are most commonly found near the point of discharge as UV is a localized type of disinfection. Rays emitted from the UV shall deactivate the microbial species in the water therefore only at that point when the water passes through the UV is it then disinfected. Most often than not, UV is used as a secondary or supporting disinfection system to assure that no microbiological activity shall pursue.
UV systems are effective as such if the disinfection process required is in a short amount of time as compared to chemical approaches. UV effectively inactivates microorganisms through a physical process which renders bacteria, virus, and protozoa incapable to reproduce. Research has also provided that UV light has a demonstrated efficacy against pathogenic organisms. UV systems are effective if the system in mind has chlorine-resistant protozoa and organisms.
Dutco Tennant offers trusted SITA UV products from Italy for our range of UV Systems. SITA has been manufacturing, designing, and dealing with UV products for 35 years to date and their main focus has always been on Ultraviolet Disinfection therefore the knowledge and expertise of SITA in these systems have pushed Dutco to represent their brand in the region. We offer a wide range of UV for different applications: Commercial, Residential, & Industrial.
Dutco Tennant only offers the best for its customers and seeks the proper methodology based on site characteristics. Please book in a Dutco Tennant engineer to have a site visit and see which method suits your requirements.