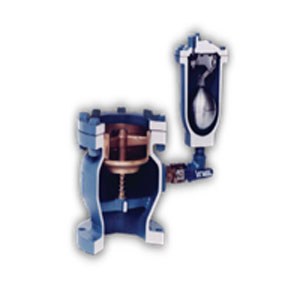 For critical applications where vacuum Breaker valve protection is a must or where column separation is predicted vacuum breaker is used. The Vacuum Breaker is mounted at critical sewage pipeline high points, penstocks, or tanks and allows for rapid inflow of atmospheric air to reduce vacuum conditions in piping air valve systems.
Features
Guaranteed T316 stainless steel floats
Simple Lever and Compound Lever Models
Stainless steel 316 internal trim
Resilient seating for positive shutoff
Performance proven for over 40 years
Applications
Available in sizes 1/2" - 8"
Maintains systems flow efficiency.
Releases unwanted air pockets during system operation.
Protects system against air related surges.
Certified ISO 9001 quality system.
Certifications
NSF/ANSI 372 Certified Lead-Free
NSF/ANSI 61 Certified for Drinking Water
Meets AWWA C512 requirements