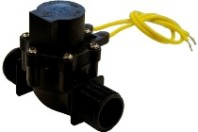 Dutco Tennant LLC always keeps customers ahead of everything and always tries the best to provide them with world-class solutions to fulfill their needs. Dutco Tennant LLC is not just a leading supplier of various industrial and engineering products but we are also complete solution providers for the Middle East and GCC countries. We have made a team of experienced and qualified professionals who are recognized for their field of expertise as we believe that each customer is unique and may have unique and diverse requirements for their projects. For the last four decades, Dutco Tennant LLC has been identified as a leader in supplying a wide and unmatched range of industrial and engineering solutions for diverse industry verticals ranging from construction, networking to electrical. It has been our honor to be engaged in various business deals with a high-status list of corporate and government projects and have been doing our part to contributing towards the building of world-class private and public infrastructure ranging from water and wastewater projects, airports, exhibition centers, shopping malls, networking infrastructure, hospitals, hotels, universities and offices around the Middle East and GCC area.
We actively collaborate with different contractors and suppliers for the supply of full-spectrum business solutions to fulfill the demand the ever-increasing demand for top-quality engineering products. We are always growing with our good company profile and have been identified in the worldwide market as a company which always meets the ever-evolving, newer demands of our customers.
For the supply of full-spectrum business solutions to fulfill the ever-increasing demand for top-quality engineering products, we actively collaborate with different contractors and suppliers. We uphold high standards of performance as we aim to establish a long-term and competitive position in the market. Dutco Tennant LLC works closely with its partners, manufacturers, and contractors to supply products that envisage more well-organized and sustainable uses of industrial resources.
We offer various products based according to the broader sections of business units. One of our most specialized branch of the business unit is Irrigation and Landscaping in which we have a wide range of solutions available for your needs. This branch has solutions for Sports Turf Irrigation (Golf Corse, Sports Stadium) which is one of our most unique offerings.
We have various high quality and smartly designed valves among which Solenoid Valves is one of our most demanded products.
Dutco Tennant LLC offers a large range of 2-way plastic solenoid valves. These valves have 2 ports, one for inlet and another for the outlet and are normally closed. The valve stays closed when the coil is de-energized and opens when it gets energized. These valves can be used to control On/Off air, inert gas, liquid, and water. The manual override switch allows the opening of the valve manually when there is no electricity supply. These valves can be mounted in any position. The valve body is made up of nylon 6.6 with 30% fiberglass. The presence of built-in steel mesh filter makes it permanently clean. The working temperature range is pretty good and lies between 2 and 80 degrees. These valves have been resistance testes for 25,000 cycles at 15 BAR and 80 degrees to provide you with the utmost efficiency and zero disruptions. This can be used easily for your sports turf maintenance.
Features
2-way microvalves.
3/4" male thread BSP.
Normally closed.
Valve body made of nylon 6.6 with 30% fibreglass.
Permanently clean because of the built-in steel mesh filter.
Assembled with screws and stainless steel spring.
Nitrile diaphragm.
24 VAC solenoid.
Working temperature between 2 and 80 degrees.
Recommended working pressure of 1 to 10 bar.
Opening and closing response time of 0.5 seconds.
Resistance test carried out for 25,000 cycles at 15 BAR and 80 degrees.
Complies with standard UNE 68-074-86/ISO 7714