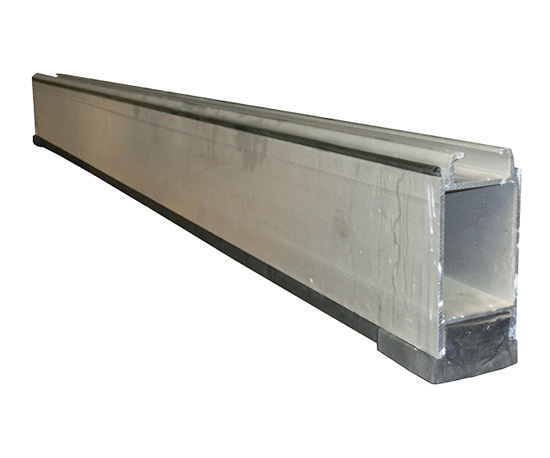 A simple yet instantly effective barrier to a watercourse is provided by stop logs which makes them ideal for isolation of fixed plant for maintenance, or more long-term use as a fixed weir. Using lightweight materials like aluminum, stop logs are designed to be easy to handle and deploy, without compromising safety or durability.
Most of the stop logs which are supplied by us are manufactured in marine grade Aluminium, fitting into stainless steel 316 times with integral seals, making them ideal for either quickly deployed temporary barriers or long term penning of a watercourse. Other materials like Stainless Steel, coated steel and composites, and bespoke designs are also available as per your request. Dutco Tennant LLC supplies stop logs that are designed to be easy to handle, deploy and easily retrieved once submerged, with the availability of a range of equipment to suit your needs. This includes telescopic lifting poles for manual lifting or lifting beams which automatically engage under the water to lift the logs away.
Dutco Tennant LLC can supply and deliver a wide range of aluminum stop logs, including automatic lifting beams. We have been offering a range of Aluminium stop logs and stainless steel or mild steel frames for use mainly unlevel control and temporary flow isolation. Aluminum boards are popular for their strength, corrosion resistance, and lightweight. Seals on the boards are frames that achieve low leakage. For security and tamper prevention, locking brackets are available.
Stop logs are used for closing channels temporarily for performing maintenance work on pumps, valves or building sections. They are the ideal solution for flood protection. A reliable tightness of the logs is ensured by the included clamping device. The sealing is from wastewater resistant EPDM with a highly reliable sealing performance.
For smaller projects, Dutco Tennant LLC offers a hand stop; a unique piece of equipment incorporating the characteristics of both stop logs and penstocks. Hand stops are the most ideal for de-watering or isolating a channel for maintenance, which is easy to install and easily manually operated. We can develop and deliver products to suit your requirements.
Other Details
Stop log with intermediate seal, straight channel profile in the bottom
Dowels in front of a building opening
Dowels in a channel
Concreting in a building recess
Including officially approved fastening material made of stainless steel
Design of the material thickness of frame and log according to static requirements