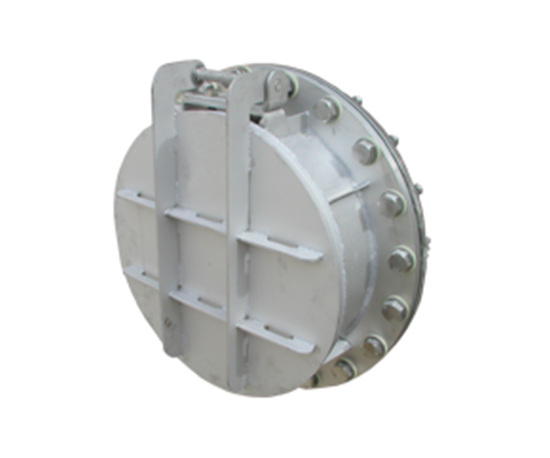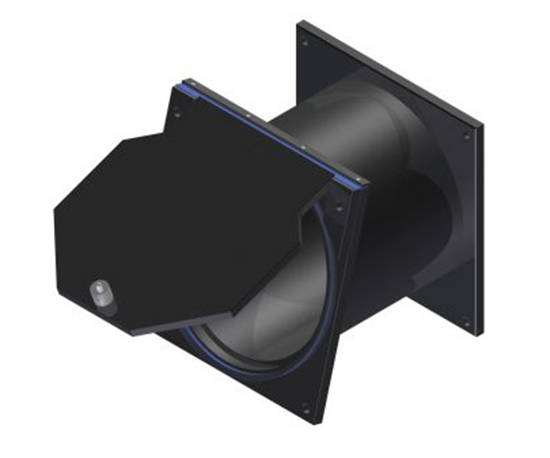 Flap Valves are an ideal device for protecting rooms on the lower level against flooding caused by the backward flow of stormwater and sewage. Backflow can be caused by intense rain, thaw or floods. These valves will prevent backflow into residential and commercial premises via the drain systems, toilets or sewers. Our supplied Flap valves are made up of Ductile Iron and Stainless steel which can work with extensive efficiency and make your projects highly sustainable. A flap Valve has a universal connection system consisting of couplers that enable it for installing on drainage pipes or corrugated pipes.
Flap Valves can be installed at the end of horizontal sewage pipes entering collection wells, cesspits or in drainage pipes leading stormwater to soakaways or rivers. Sewage Flap Valves are mainly used to provide effective protection to sewage and rainwater installations, which are vulnerable to flooding. When the valve faces a small differential pressure on its back, it opens automatically to allow the discharge to flow through drainage conduits. Dutco Tennant LLC supplies Flap Valves, whose flap is made of high-quality material that closes against a seal, therefore allowing the unidirectional flow of water. When water begins to flow in the reverse direction, then the flap of the valve closes against the seal. These valves are used to protect the sewage or stormwater tank and the filter unit against contamination from sewage water. If your sewage system is connected to the rainwater system, then you must use Flap valves to stop the overflow from the stormwater system enter the tank and contaminate it. Our supplied Sewage Water Flapper Valves which are made up of Cast Iron & Ductile Iron are fit for use in industrial and residential effluent situations. You can also use these valves for protection in river and sea outfalls. Among our supplied range of valves, Cast Iron/Ductile Iron flap valves are in great demand because of their strong design and rigidity. We also supply plastic flap valves and stainless steel flap valves.
These sewage water flap valves units can fit all standard pipes and are easy and simple to fir. They are easy to maintain and can be opened inline. The installation must be done in such a way, that after installation you should be able to access them for cleaning purposes.
Features
Complete backflow prevention of sewage water drains.
Some of the valves have strong ABS housing.
Stainless steel flap valve and pivot.
You can open it for maintenance without any tools.
Available to suit a wide range of drainage pipes, in-line or in the terminal position.
Ideal for use in municipal and commercial sewage systems where there is a risk of backflow from the drain.
Straight flap lid (standard) reinforced by sheet metal ribs according to static requirements.
All welded stainless steel parts with perfect corrosion protection from our own pickling plant.
Steel parts hot-dip galvanized or coated.
Replaceable wearing parts and seal (EPDM/NBR)
Flap cover complete with all required fastening elements (dowels and sealing material).
Flat cover at the outside water level below the pipe base.
Flat cover with counterweight at low drainage pressure.
Flap cover with counterweight.
Sloping cover.
With shock absorption.