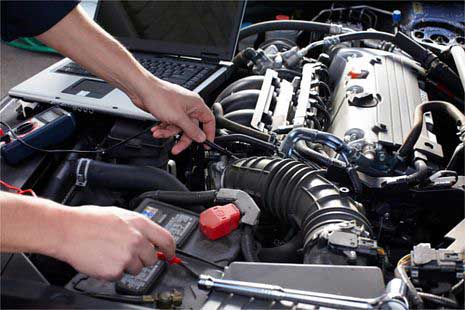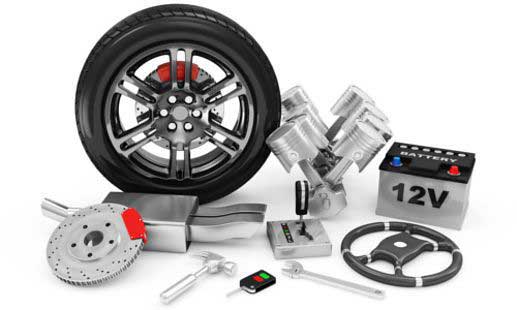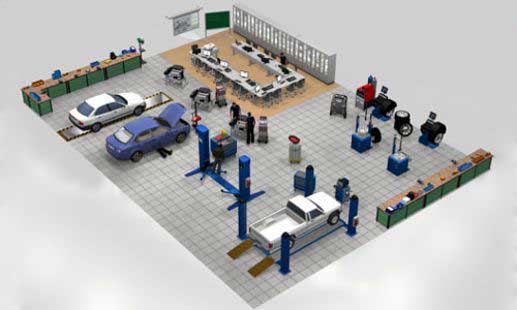 Dutco Tennant LLC is committed to helping various educational institutions and universities by delivering high-class learning solutions like school lab equipment, training equipment, and blended learning solutions. For around four decades, we have been hailed as one of the foremost finest quality and reliable laboratory training equipment provider in the Middle East and Gulf Area. Our products range are easy to use and are easy to train and is suitable for learning institutions. We have collaborated with various contractors and consultants to provide this training equipment for various schools, colleges, and other educational organizations. We can even provide education solutions and customized materials research solutions for our aim of achieving maximum client satisfaction.
We have been supplying engineering training solutions to so many leading universities around the globe. Our team specializes in offering education training equipment for every engineering department like Mechanical, Chemical, Automobile, Biotechnology, Electrical Engineering labs, and others. These engineering lab equipment has been designed to match the needs of Universities, Technical institutes, and Training centers. We undertake complete turnkey projects for supply, installation, and commissioning of entire laboratories equipment. Mechanical Engineering is termed as the mother of engineering. This complex branch of engineering deals with various complex topics and it requires a fully equipped lab to provide a complete educational experience to the students. Our mechanical engineering lab equipment supply has different sections that give students practical experience of working with theoretical concepts.
The several ranges of products offered by us are Thermodynamics & Heat Transfer, Fluid Mechanics, Maintenance Training, Mechatronics & CNC, AC & Refrigeration, Automobile, and Process Control. Using these tools students gain expertise in the usage of machines, equipment, tools and measuring instruments.
We supply a wide range of Automobile Engineering Lab Equipment such as Two Stroke Single Cylinder Engine, Cut Section Model of Silencer, Tractor Transmission Assembly, Demonstration Board of Fuel Supply System of A Petrol Engine, Four Stroke Petrol Engine With CNG Setup, Four Stroke Single Cylinder Diesel Engine Setup and many more items.
This field of training is arranged into the following subjects:
Fundamentals of electrical engineering and electronics, electronics trainer
CAN-bus trainer, LIN-bus trainer, MOST-bus trainer
Automotive engineering, automotive trainer
Engine management systems, engine management trainer
Electro-mechanical systems in the motor vehicle, electro-mechanical trainer
E-mobility trainer, new drive trainer, hybrid trainer
Contact us to get a high quality designed Automobile Engineering Lab Equipment for Teaching Equipments Lab for schools, colleges, universities, research labs, laboratories, and various industries.
Automotive Technology Trainer
Teaching fundamentals is always the vital cornerstone for solid and efficient education. Several training courses have been specifically developed for this topic area to teach trainees step by step the basic knowledge to be covered in detail at a later date. The courses are particularly suited for school education and require little or no previous knowledge.
Each multimedia course starts by imparting the theoretical foundations before solidifying that knowledge by means of practical measurements. The particular focus is on handling measuring instruments and the way that simple electric circuits operate.
Training Workshop
A good education needs the best theoretical lab as well as a modern training workshop. To meet your own individual needs, we work together with well respected partners. Simply contact us if you require a custom estimate for the equipping of your workshop.
Vehicle Electronics Trainer
A modern vehicle is characterized by its high degree of electrification. This means that most open and closed-loop control processes are carried out using electro-mechanical systems. These systems, as well as all those designed to enhance driver comfort and drivability, require a stable and fail-safe power supply to ensure the finest quality of driving, leading to utmost comfort for drivers.
BCL's training systems for automotive technology offer trainees the outstanding opportunity to learn about the various aspects of how on-board vehicle networks are supplied with electrical power at an authentic practical level. They also get a vivid and detailed look at how the lighting systems work and how they can subsequently be enhanced.