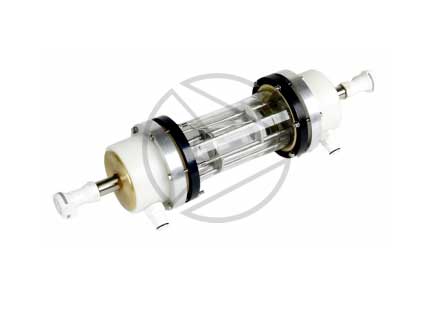 Heat Transfer range is designed to teach all the fundamental principles of Heat Transfer and Thermodynamics as well as units for more advanced studies.
Many of the ranges have a common instrumentation and service unit with a series of optional add-on modules available, designed for specific applications. This modular approach gives maximum flexibility to educational establishments to align their laboratory equipment to curriculum requirements and budgets
Data Acquisition Upgrades are available for the vast majority of units within the Heat Transfer range, allowing the key experimental parameters to be captured using the Universal Data Acquisition software.
Boyles Law Demonstrator
It is a self-contained incorporated a combined compressor and vacuum pump, allowing investigation both above and below atmospheric pressure.
Instrumentation includes gas pressure, volume and temperature allowing the investigation of the characteristic gas equation pV=mRT by more advanced students.
Experiment Capabilities :
Demonstration of Boyle's Law pv = Constant for air and other safe gases.
Investigation of the characteristic equation of a gas pV = mRT at ambient temperature.
Heat Exchanger Service Unit
A bench mounted panel with integral electrical console providing services for any of the optional heat exchangers in the range. Temperature controlled hot water is provided and the hot and cold flow is controlled and measured using variable area flowmeters.
The optional heat exchangers are connected using non-drip, self sealing couplings. Standard instrumentation consists of up to 12 thermocouples, a digital panel meter, and two flowmeters.
Shell and Tube Heat Exchanger
A thick walled glass shell with 2 baffles contains cold water, which passes over 7 stainless steel tubes through which hot water flows. Tube bundle length of 205mm giving total heat transfer area of approximately 24000 mm2.Four thermocouples measure hot and cold fluid entry and exit temperatures. Self sealing quick release connections enable rapid connection to the exchanger and conversion from parallel to counter-current flow.