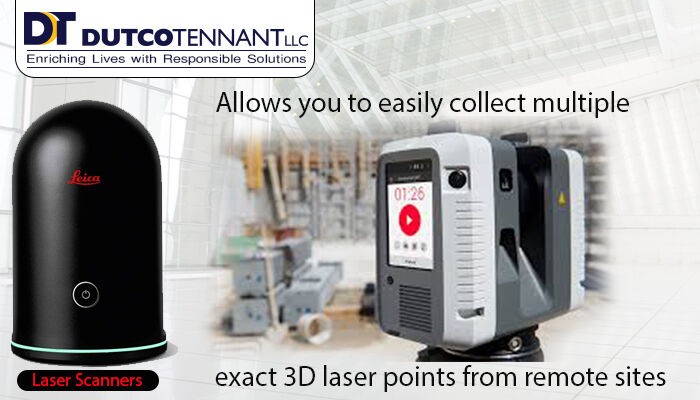 Benefits of laser scanning for crime scene investigations
In a crime scene, a suspicious vehicle flees from a crime scene and creates a dangerous situation for the common public. A shootout happens by immediately barricading the area by more than four dozen police who killed all the suspects in the vehicle. Now the police needed to analyze the hundreds of bullets and identify the exact position of the perpetrators firing from inside the vehicle and the officers who returned the fire from behind the barricades. This crime scene was successfully analyzed by 3D laser scanning technology that offered an amazing level of accuracy and offered the authorities with a clear understanding of the situation.
It is a very tough, tedious, and painful job to map crime scenes. A crime scene investigator requires to properly document the crime scene for evidence as it can be very much easy to miss an important detail that can make or break the case. With court trials taking months to even years of time to get settled, the evidence is needed to be revisited much later after the crime actually takes place. Capturing the evidence digitally with the present-day laser scanning technology, allows investigators, officers, and other authorities to comprehensively and accurately collect all evidence without the fear of leaving anything behind. Evidence can be revisited at any time and can be broken down to simply explaining to non-experts like jury members for a complete understanding of the events.
Using the Leica RTC360 3D laser scanning device for crime scene investigations, users can experience a range of top-class benefits.
Faster and more comprehensive data collection
Previously data collection used to take several hours for measuring using the traditional methods but now with the help of Laser Scanning Technology, the evidence can be collected much quickly without missing any detail, and with standardized evidence, collection human error also gets reduced.
Safer and more efficient mapping of Crime Scenes
For thoroughly mapping an entire scene with 3D Laser Scanning needs only one user and this reduces the number of people which can potentially contaminate evidence and create a more hazardous situation, mainly in busy roadways.
Revisit the crime scene anytime as it was
3D point clouds and imagery from laser scanning are frozen in time and can be revisited years and months after the crime. This brings the crime scene to the courtroom which allows the judge and jury to enter an immersive environment to perfectly understand the facts.
Analyzing from the point cloud
This is ideal for bullet trajectory and analysis of blood spattering; accurate measurements can be directly made inside the 3D point clouds. Respective of the positioning of evidence makers can be made easier which makes way for calculating several factors of the scene.
Capturing witness and authority points of view
For confirming or questioning testimony in court, first-hand accounts can be visualized. This helps to make compelling court presentations by using completely accurate representations of what those present on the scene actually encountered.
You can get an advanced range of Leica 3D Scanners in UAE from Dutco Tennant LLC. Dutco Tennant LLC provides advanced laser scanner equipment. Our solutions can help you in doing complete data analysis and constructing a restoration model. You can take our solution's assistance to speedily scan various sites.
Main Advantages of our supplied 3D Scanners:
Our scanners can collect immense data in a very short time, saving your time and money.
Making an average scan can capture more than millions of points in a few minutes.
Create realistic virtual tours and still images.
Capture complete information in one go so that there is no need to revisit the site.
You can analyze new designs against existing structures.
Quality analysis from a distance does away safety risks and costs involved in scanning dangerous or inaccessible areas.
Dutco Tennant LLC is a leading and famous civil infrastructure solution provider in the Middle East and Gulf area. You can contact us for advanced, superior GNSS HDS scanners and laser scanners in the U.A.E., Saudi Arabia, Qatar, Oman, Kuwait, and more Middle East nations.
Get a Quote