Explore your newest Firefighting Products at Intersec 2020
The leading trade fair for safety and security worldwide, Intersec is the ideal platform for businesses to showcase their latest products and attract businesses. Every year this spectacular event takes place in Dubai where several exhibitors line up and visitors from all over the globe come forward. Being one of the most renowned suppliers of Firefighting products, Dutco Tennant LLC have been showcasing their newest products in this exhibition over the years. We always look forward to upgrading our product range every now and then to make an increase in the safety of your facilities more. This year, visitors to our stall will be able to explore a collection of our new and bestselling products.
Our Fire Water Storage Tanks are designed to last longer, offer unmatched quality and have passed FM and LPCB approvals. This sectional site bolted tanks come in rectangular and cylindrical forms and are manufactured from either a high grade galvanized steel or a marine alloy of aluminum. They come along with a wide range of capacities and with several ancillaries and accessories. These Storage Tanks can offer a cost-effective solution for small to medium capacities of water storage.
Our Standard and Quick response sprinklers are thermosensitive glass bulb sprinklers available in different finishes and temperature ratings to meet design requirements. These sprinklers are standard spray patterns to meet the approval agencies' requirements. Especially, the Nickel-Chrome plated sprinklers are decorative and attractive adding that, Nickel-Chrome plating might be utilized to extend the life of copper alloy sprinklers.
Upright fire sprinkler heads for the parking area and public lounges fire protection.
Pendant fire sprinkler for fire protection of buildings with false ceiling.
Sidewall Fire sprinkler heads for Fire Protection of the areas with limited ceiling access.
Decorative Flush type fire sprinkler heads to provide smooth and aesthetic ceiling appearance.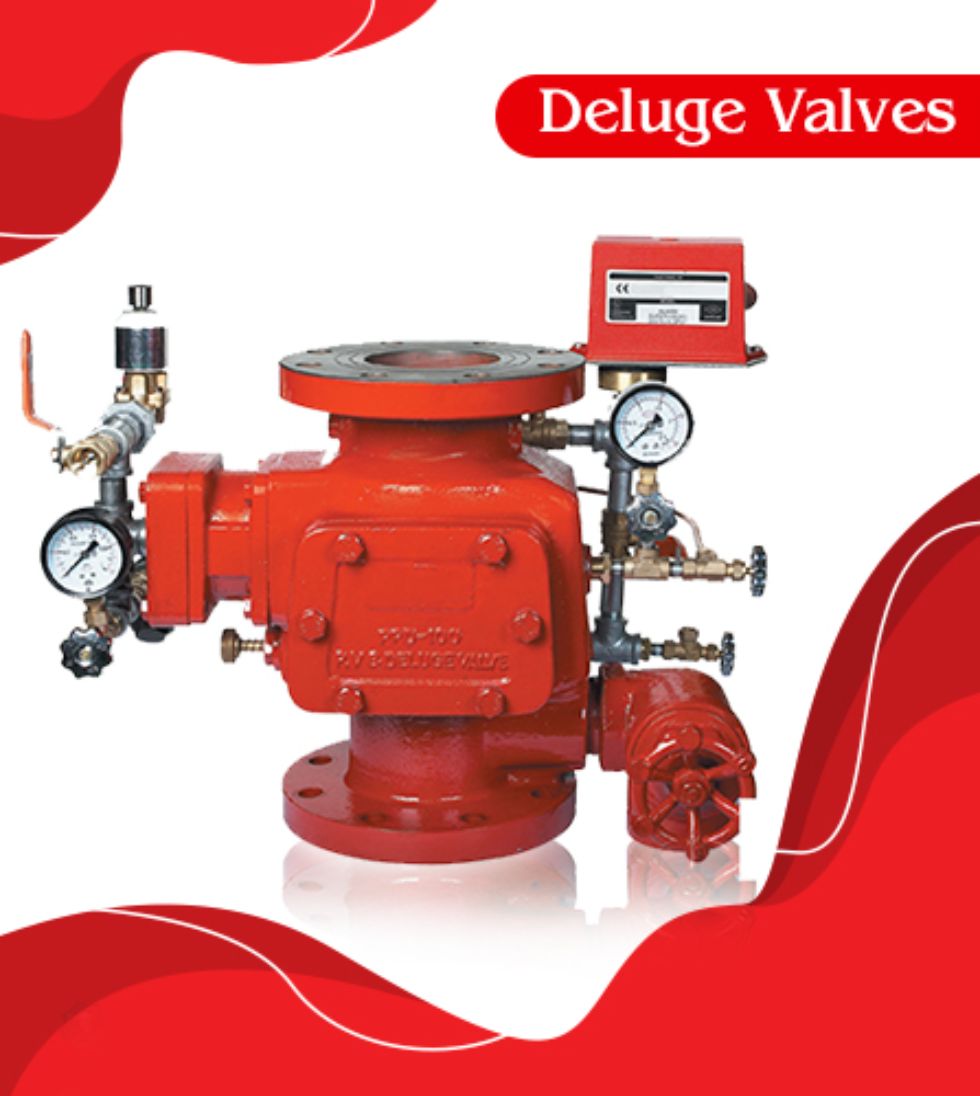 Our Standard and Quick Response Concealed Pendent Sprinkler are thermosensitive glass bulb spray sprinklers with the cover plate. The sprinkler is pre-assembled with a threaded adapter for installation with a low-profile cover assembly that provides up to 10mm of vertical adjustment.
The two-piece design allows installation and testing of the sprinkler prior to the installation of the cover plate. The "thread-on", "thread-off" design of the concealed cover plate assembly allows easy installation of the cover plate after the system has been tested and the ceiling finish has been applied. The cover assembly can be removed and reinstalled, allowing temporary removal of ceiling panels without taking the sprinkler system out of service or removing the sprinkler.
Concealed fire sprinkler with a low profile aesthetic cover plates for building fire protection.
Alarm Check Valves
As an essential part of a wet sprinkler system, our Wet Alarm Check Valve is used as a device that detects water flow in the fire equipment installed in a residential area, manufacturing areas, and so on. The valve is designed to initiate an alarm during a sustained flow of water (such as the flow required by an open sprinkler) by operating an optional water motor alarm and/or a pressure switch.
Features
Sizes 4", 6" and 8"
Cast iron body for extra hydro-static strength
Quick removal and easy service for rubber-faced clapper
Available Maximum Working Pressure: 175 psi, 250 psi
Hydro-static Test Pressure: 25 bar (350 psi)
Approvals – UL and FM
Deluge Valves
Our offered Pre-action & Deluge Valve with external resetting function is a differential latch type valve designed for the fire protection system. This feature of the valve provides easy resetting of a pre-action system without opening the valve cover for manual repositioning of the clapper and latch mechanism. The actuation of the electric system automatically releases the valve by allowing water to flow into the sprinkler piping system and to be discharged from any sprinklers that are open.
Features and advantages
Simple configuration for easy maintenance
No False Alarm
Outstanding Durability
Anti-corrosive Trim
Reliable Operation
Field replaceable diaphragm and clapper seat
Maximum Working Pressure: 175 psi (12 bar)
Flange Connection: ANSI B16.1 FF Class 150
Hydrostatic Test Pressure: 25 bar (350 psi)
Get a Quote