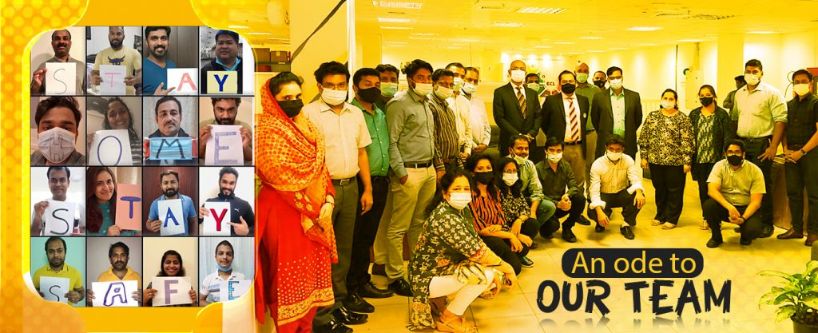 How our team managed the operations during the lockdown
2020 did not go exactly the way we thought it would go. We all were presented with various challenges in our path and faced a lot of hardships to achieve the desired results. The sudden outbreak of the pandemic disrupted the normal lifestyles and presented us with a huge concern for keeping our employees safe and also carrying on with the normal operations. As the lockdown was announced, we asked our employees to temporarily work from home. It was a huge challenge for us as before this we have never done anything like this. The way we work is completely designed in such a way where working remotely was not even imagined, but with no other options left in hand, we had to adjust to the new working methods of this tough year.
Our team started working from home. Initially, they faced a few challenges of adapting to the new methodologies of working. What was most important was planning. We were amazed by the way our entire team planned and adopted the new working methodologies and carried on with the operations with finesse. Our managers tried their best to keep our team motivated and encourage them to reach new heights. They implemented occasional virtual sessions and other digital activities to make sure that all of our employees stay healthy, both mentally and physically. Even during the pressing times, our workshop was open and our employees worked by taking all the necessary precautions. We implemented safety measures like mandatory wearing of face masks; temperature checks, sanitization, and making our employees pass via the sanitization tunnels before entering and exiting the premises. The situation was highly uncertain and there was a possibility that at any time, any of our employees can feel sick or get infected. Keeping this in mind, we converted some of our containers into isolation units using the FRP Wall Cladding and other modern equipment that can serve the need, in times of Emergencies.
Now the situations are slowly getting back to normal, we have reopened our premises by taking all the necessary safety measures and are adopting the new normal. We want to thank our entire workforce, who handled all our operations with the highest efficiency in these tough times. Team, we are proud of you. Let's achieve more together.
Get a Quote