INTRODUCING THE LATEST COLLECTION OF FAULT INDICATORS MADE BY HORSTMANN GMBH
Middle East Energy is an annual event that energizes the industry by uniting the global energy community. It is the leading energy event of the world that brings together leading manufacturers, global experts, governments, procurement, project managers and contractors to drive cost-effectiveness and efficiency and move projects forward. Dutco Tennant LLC looks forward to participating in this spectacular exhibition to give all the visitors an in-depth look into its newest products for the utilities department. In this regard, Dutco Tennant LLC is going to introduce a wide range of Fault Indicators made by Horstmann GmbH at MEE 2020. There are various types of products that are being made by Horstmann GmbH, such as local and remote Fault Indicators for underground and overhead networks.
Horstmann GmbH is a medium-sized company based in Heiligenhaus near Düsseldorf (Germany). Due to its prolonged experience and the ongoing expansion activities in research and product development, the company is recognized today as a leading manufacturer of medium voltage technology for its impressive product range.
All of their products meet the highest quality requirements and are developed and manufactured in own production facilities in Germany. Dutco Tennant LLC will be talking about the impressive range of  Fault Indicators for overhead Line and Fault indicators for underground at this year's Middle East Energy 2020.
EARTH Fault Indicators made by Horstmann GmbH for overhead Line 
Overhead Line fault indicators are generally used in radial medium and high voltage overhead line distribution networks, in which neutral points are ineffectively grounded. With the help of a mechanical flag and three ultra-bright blinking LEDs, the Short-circuit fault and single-phase earthed fault can be detected and indicated, which can be seen from 360º sight. The fault information and load current value can also be transmitted to the SCADA by 2G/3G/4G networks.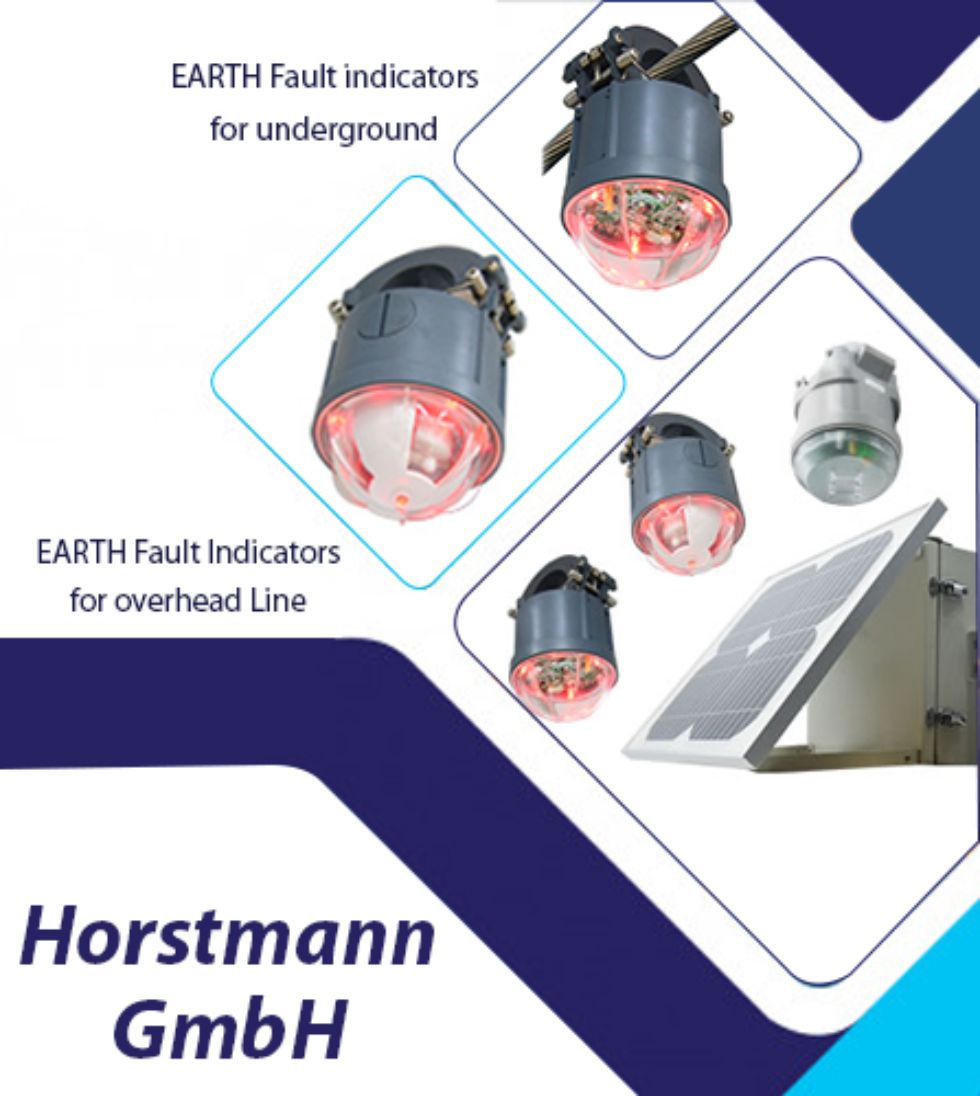 Product Features: Fault Indicators made by Horstmann GmbH
Indication of earth fault currents by LED and mechanical flag
Remote indication via relay contacts
Optional: external signal lamp
EARTH Fault Indicators made by Horstmann GmbH
The Underground Fault Indicators are widely used in 6~35KV Cable line distribution networks which are usually installed in Ring Main Unit(RMU), Cable Distribution Box, Switch Cabinet, enable the electricity distribution network engineers to quickly identify the faulty section of network and restore power supplies to customers on healthy sections in the shortest time possible.
Get a Quote