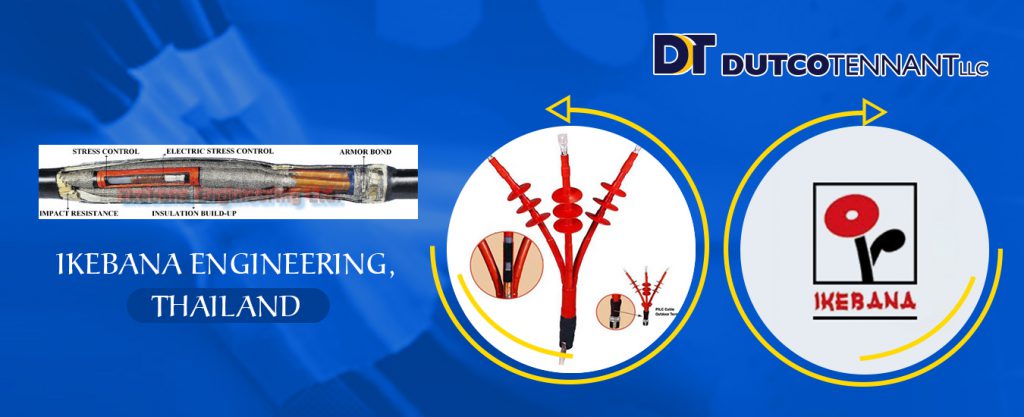 INTRODUCING YOU TO A DECISIVE RANGE OF HEAT SHRINK TERMINATION AND JOINT KITS FOR POWER CABLES FROM IKEBANA ENGINEERING
The three-day annual exhibition, Middle East Energy brings together suppliers and customers from the international energy industry. It features power solutions from over 1,000 companies. The attendees of this event get to explore the latest innovations and products around the electrical industry. As the number supplier of exceptional Utilities products in the Middle East, Dutco Tennant LLC invites visitors to witness a new line of products that will provide momentum to your utility projects.
Ikebana Engineering Limited is one of the most recognized brands in the world which supplies heat shrink cable accessories for various projects. Apart from this their various products include- heat shrink tubing, heat shrink tubing kit, adhesive lined heat shrink, electrical shrink wrap, cable termination, etc. The Ikebana heat shrink cable accessories are widely used in more than thirty countries across five continents. Ikebana is reputed in these markets for zero-defect product quality and responsive service. Ikebana's client list comprises of leading companies in the cable accessory industry in Europe and other markets of the world. You can find out different types of Heat Shrink Termination and Joint Kits for Power Cables from IKEBANA ENGINEERING in the global market place.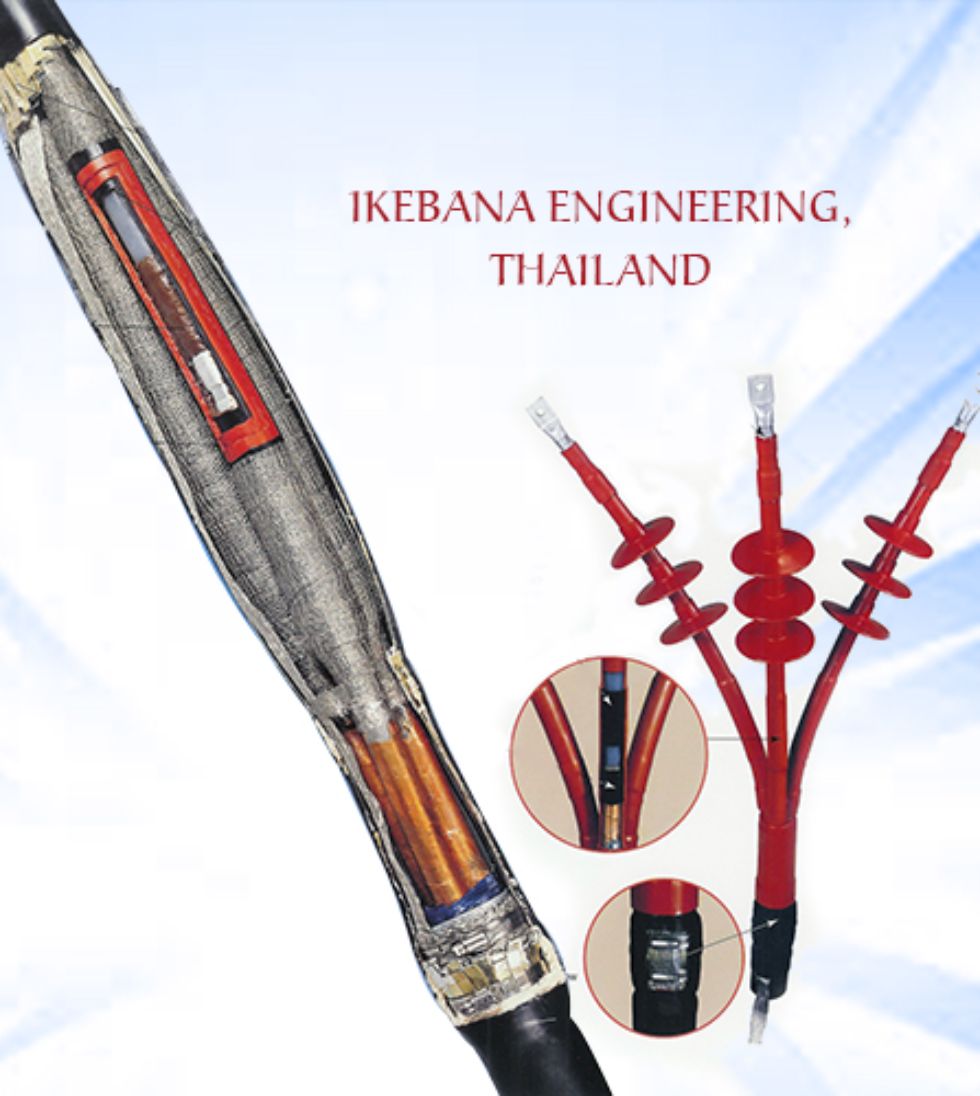 The termination systems and joints for cables up to 36 kV which are supplied by Ikebana are designed and type tested to perform for indoor and outdoor conditions as per international standards. At Middle East 2020, visit our stall to explore their highly demanded range of LV Joints and Terminations, MV Heat shrink Joints & Terminations and Cold shrink Joints.
Various types of Heat Shrink Termination and Joint Kits for Power Cables from IKEBANA ENGINEERING:
LV and MV Terminations produced by IKEBANA ENGINEERING
Termination Kits are used for connecting Cable to Switchgear Terminal, Transformer Terminal, Poles, etc. These Heat Shrinkable Termination kits can be Indoor or Outdoor based on the actual application. Termination can be for XLPE & strong PILC Cable and can be used in extremely hazardous atmospheric conditions. We also have an excellent range of Medium Voltage terminations of up to 33KV.
Features –
Suitable for 3-core and 1-core, XLPE and PILC Mind cables for indoor and outdoor applications.
Conforms to Class-1 as defined in IEEE-48
LV and MV Joints produced by IKEBANA ENGINEERING
Low Voltage cable joints are suitable for connecting and jointing single and multi-core/pair power, control and instrumentation cables in Industrial and hazardous area locations – specialist applications include fire-resistant, low smoke zero halogens, hydrocarbon resistant and utility cable joints. They provide impact resistance to protect inner HV parts from impacts provided by wrap-around steel mat. The electrical stresses over the in-line connected are limited by the application of high permittivity mastic.
It can control the high electrical stress near the screen-cut section avoided by Stress Control Tube with controlled impedance characteristics, which remains constant over the range of conductor operating temperature. It has an insulation build-up affected by multiple layers of insulating tubes of high dielectric strength and a semiconductive tube. Our range also comprises of an MV Joints of up to 33KV.
Features –
Straight and cross-banded design for single-core cables
Customized design for restoration of the inner sheath
Thus, in collaboration with Middle East Energy, Dutco Tennant LLC is bringing various product range of IKEBANA ENGINEERING.
Get a Quote