Leading Ovens and Furnaces supplied for R&D lab for a famous university in Saudi Arabia
For more than four decades, Dutco Tennant LLC has been supplying quality lab instruments for important enterprise and education institutions. This time around, we got an opportunity to supply such equipments for a university lab in Saudi Arabia. Our supply was good quality industrial ovens and furnaces for material testing to a leading university. These products were manufactured by Carbolite, U.K. Ovens and high-temperature Furnaces are basically used in heat treatment of materials in material testing. University lab will use these products for heat treatment of metal samples for doing material testing as part of their course. Alloys and metals are manufactured by doing heat treatment of metals which may be further used for processes like shaping, machining, sheet metal forming and more.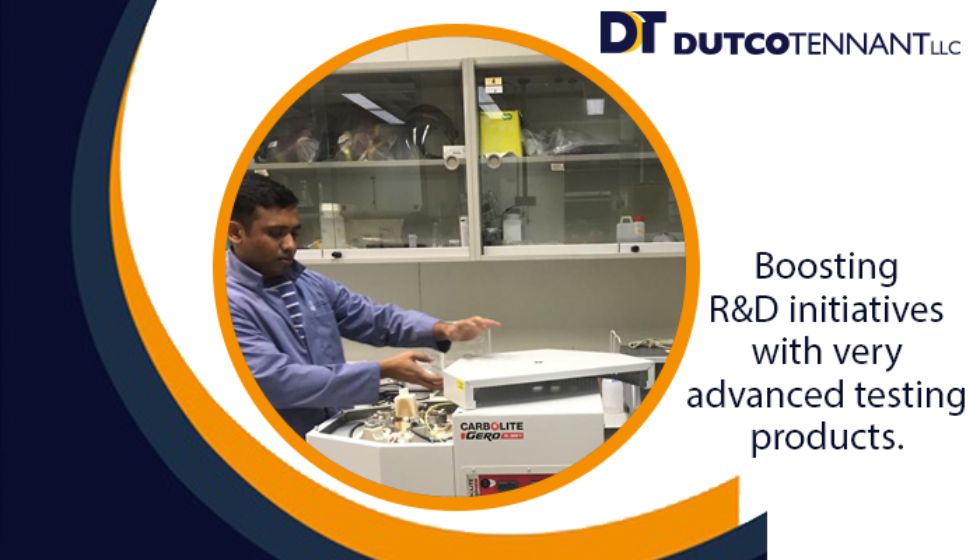 Electrical operated bottom loading furnaces use an elevator hearth operated by electricity. The hearth as it rises into the furnace chamber takes the load to the heated chamber. This furnace has clear advantages as it easily loads samples, and then it offers uniform heating by placing heating elements in all six side walls of the chamber.
Important features of this product are:
  The furnace has 1600°C, 1700°C & 1800°C as maximum operating temperature range.
  Comes in various capacities from 3 liters to 21 liters.
  Runs by a programmable 3216P1 controller.
  May be used for ceramics, high temperature melting glass, or working with tailored atmospheres.
  You can quickly heat & cool testing materials through raising & lowering the grate.
  Electrically operated elevator hearth means an operator is protected from the chamber's radiant heat
  Integrated with full safety features.
  Excellent temperature consistency as it has a hexagonal chamber.
  Overheating protection to guard against overheating during unattended operations.
Dutco Tennant LLC is a leading material testing equipment provider in the Middle East and Gulf region. For the last four decades, we have supplied many such products in this area. Get in touch with us for getting superior R&D products.
Get a Quote