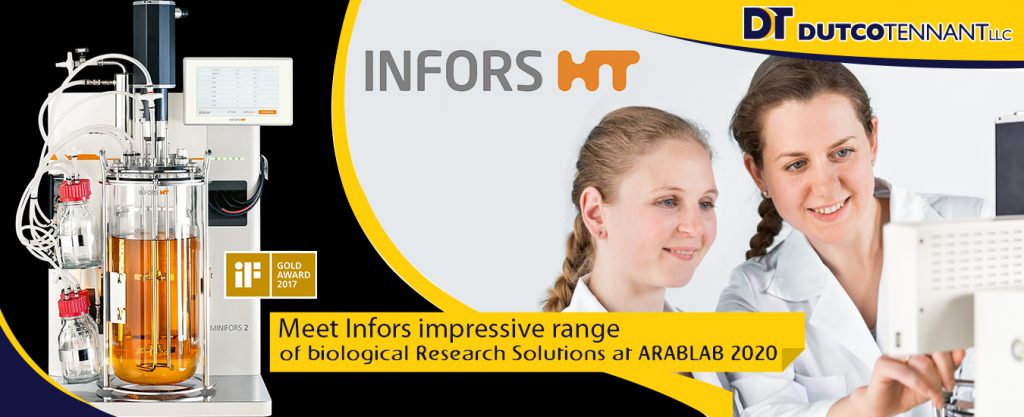 Meet Infors impressive range of biological Research Solutions at ARABLAB 2020
ARABLAB is a unique trade show for the Analytical Industry which reaches buyers from the growth markets such as the Middle East & Africa and the Indian Sub-Continent, as well as China & Asia. It connects people from all over the world and showcases the most updated laboratory and instrumentation equipment from all the leading manufacturers of the world. Since the first edition, the event has represented a base of industries such as chemical engineering, agriculture, robotics and more by attracting a vast number of international visitors. As a responsible supplier of the most advanced range of industrial and engineering products in the Middle East, Dutco Tennant LLC participates in this magnificent event to showcase its most updated range of solutions which are intended to boost up the efficiency of the laboratories of the area.
Infors has developed into an established global business emerging from a small family firm and manufactures cutting edge incubation shakers and bioreactors. Several things have changed since their foundation but the guiding principles remain unchanged. They have maintained their uncomplicated culture and the familiar atmosphere. Their success lies in their guiding pillars of unorthodox ideas, open thinking, creativity and also a bit of irrationality and the commitment to customer service. They always look to cater to the ever-evolving industry demands and by following the trends and cutting edge solutions they bring out the most futuristic range of products every time. Their spectacular range of cell culture incubator, single-use bioreactor, ph sensor, shaking incubator, microplate shaker and others are known all over the world. Their scientific range of products is exclusively supplied in the Middle East by Dutco Tennant LLC.
At ARABLAB 2020, Dutco Tennant LLC and Infors HT will be talking about their newest line of Research Solutions.
Labfors 5
Get introduced with this truly universal bioreactor which is suitable for cell cultures, microorganisms, photographic organisms as well as solid substrates and enzymatic bioprocesses. Your search for an ultimate single-use bioreactor comes to end here as there are no limits to its uses. It offers users with an easy-to-handle, flexible and upgradeable system for culture volumes from 0.5 L up to 10 L. It is always optimized for applications for your microbial or cell culture bioprocesses. Along with that a special LED option also enables the Labfors 5 to cultivate photosynthetic active organisms.
Features –
The Labfors 5 saves valuable bench space as it offers a very low footprint of 465 x 465 mm which is unique for a fully equipped bioreactor.
Flexible top-drive stirring system
Both a direct high-power version for microbial application and a sensitive low-speed motor with magnetic coupling for long-time aseptic cell cultures are featured in the Labfors 5 top-drive stirring system.
Option for choosing a temperature control system
A single-wall vessel with an electric heating pad and cold finger allows gentle heating and cooling with a maximum temperature of 95°C.
It provides more reproducible and accurate results because of its innovative thermodynamic exit gas cooler.
Multitron
The Multitron is a premium quality microplate shaker which is the perfect choice for reliable, convenient cultivation of microorganisms and cell structures. It ensures homogenous conditions and delivers reproducible results and offers quality features and performance at every step.
Features –
The triple-stacked Multitron can be used for 60L of culture despite having a humble footprint. With it's 3 mm shaking throw option parallelly 23,000 experiments can be conducted.
Hailed as the best Multitron ever
With over 50 years of market presence, this revolutionary equipment has been hailed as the best incubation shaker by users over the world for its exceptional performance
Un-interrupted online monitoring of biomass in shake flasks
The CGQ offers online monitoring of biomass in shake flasks without taking the flasks out of the incubation shaker.
Seamless monitoring and control
The eve bioprocess platform software can easily communicate with the Multitron using Ethernet.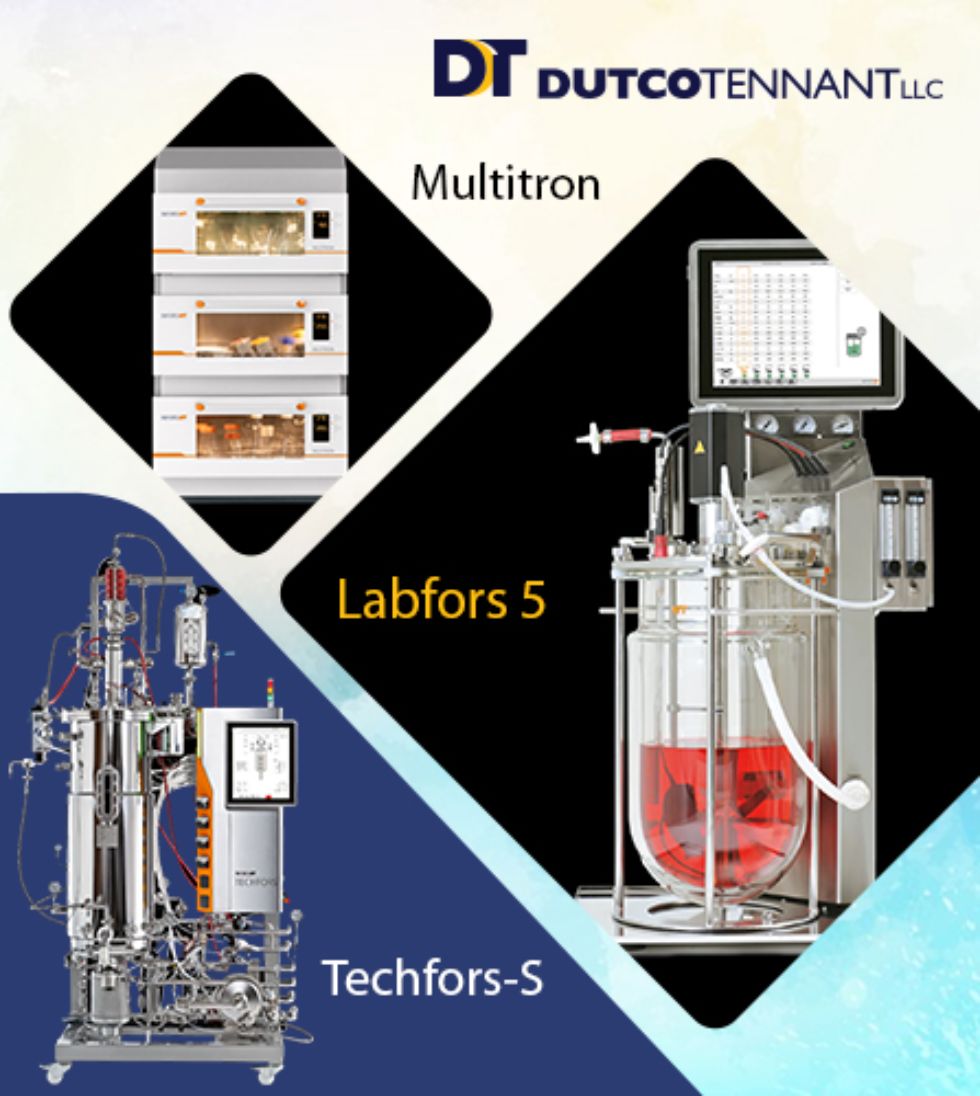 Techfors-S
Techfors-S is a revolutionary pilot bioreactor that contains the same components such as bench bioreactors. From pumps via the grassing line to the touch screen controller and the associated software, it has everything. Both beginners, as well as process experts, will easily be able to manage it.
Features –
Minimum working volume of 3 liters
Easy Navigation
Simple yet Flexible
Low volume Specialist
Get a Quote