FIND OUT VARIOUS CABLE LUGS FROM SIMPA AT MEE 2020
Middle East Energy is positioned as a global energy event with exhibitors and attendees converging from all over the world. This show is prioritized by energy manufacturers and suppliers of utilities solutions who are looking to showcase new technologies and innovative solutions covering the entire energy value chain. This event offers its exhibitors access to thousands of potential customers from across the Middle East, Africa and the rest of the world. At this mega event of MEE 2020, professionals and companies can expect to find new customers, strengthen relationships with existing clients and develop or expand their business in MENA. Being one of the pioneers in supplying high-quality Utilites Solutions, Dutco Tennant LLC always looks forward to bring out the most advanced range of solutions that can shape up the entire power sector.
Simpa was established in 1977, with a primary aim to manufacture a reputed range of products that can perform with excellence. The products manufactured by Simpa are certified under TSEK certificate. The Cable Lugs from SIMPA are known all over the world and are highly rated due to their powerful performance apart from this particular product Simpa is building quite reliable products like- battery cable crimper, wire lugs, compression lugs, etc. Dutco Tennant LLC supplies the exquisite range of Cable Lugs from Simpa exclusively in the Middle East and GCC region. At this year's Middle East Energy, you can explore their admirable range at our stall.
Cable Lugs from SIMPA
Cable Lugs are devices that are used for connecting cables to electrical appliances, other cables, surfaces, or mechanisms. The clamps by which wires are connected to an automotive battery are a common example of cable lugs, as are the ends of battery jumper cables.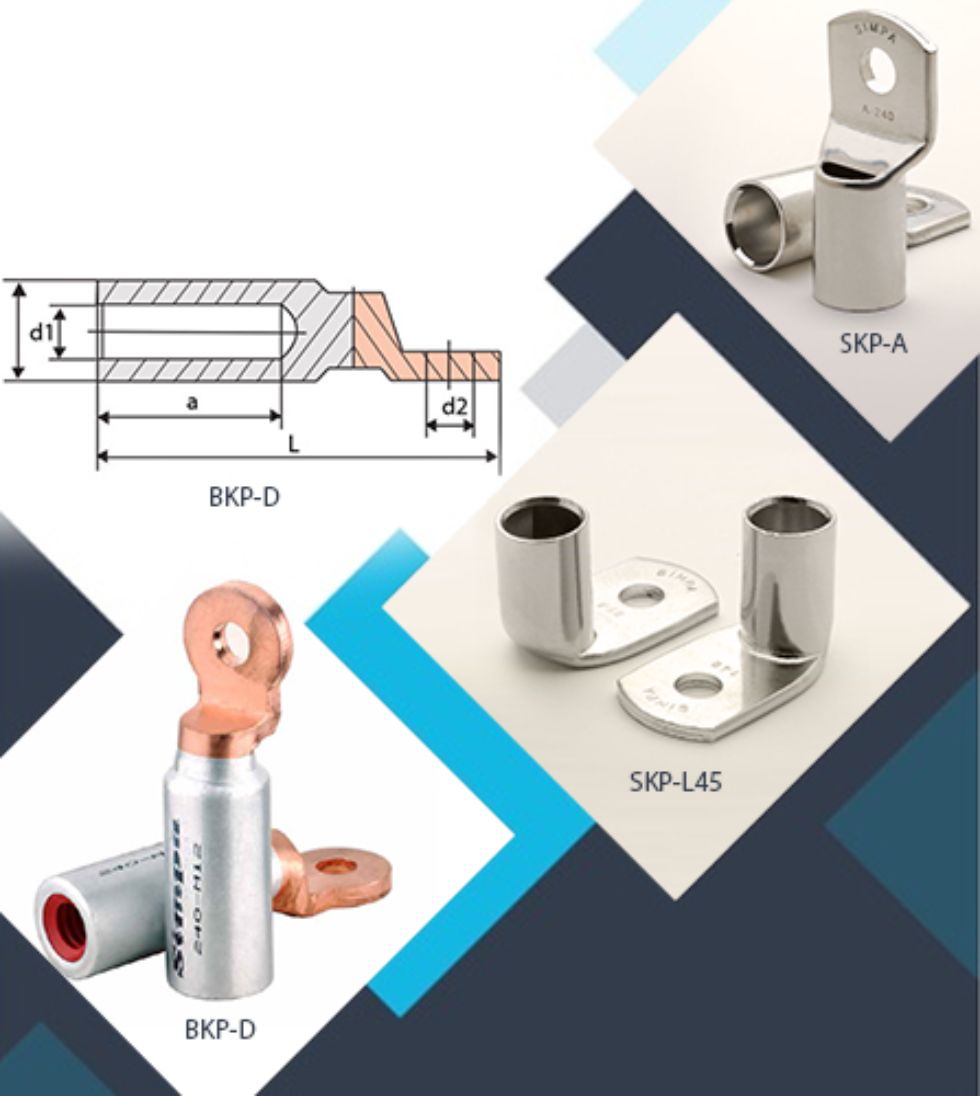 These are designed to be easily installed and removed for repairs or maintenance and are generally used when permanent, direct-fastening methods are not feasible or necessary.  
Cable Lugs from SIMPA,
which provide excellent performance at each step.
Get a Quote