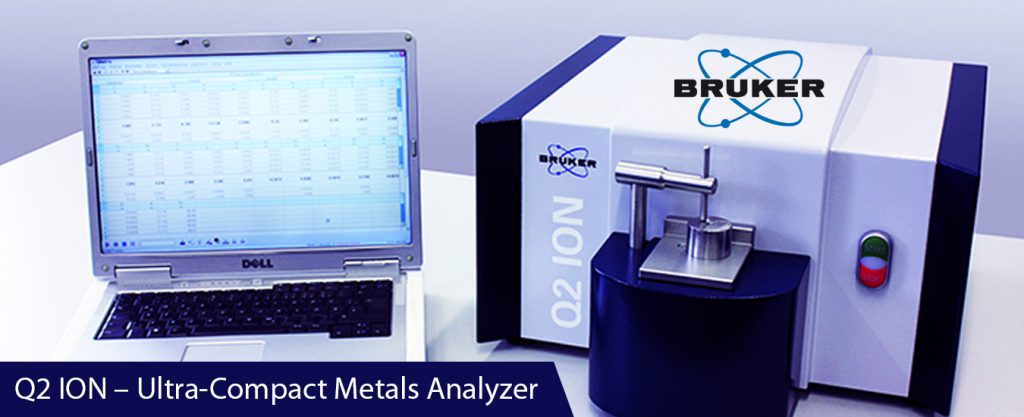 Presenting an advanced range of Spectrometers for the Middle East at ARABLAB
ARABLAB is the promising event of the Middle East where the biggest companies from all over the world gather to showcase their newest range of science and innovation products. This event represents a base of industries like chemical engineering, agriculture, robotics and more by attracting a vast number of international visitors. At this year's event, professionals from the entire world will come together and demonstrate their newest range of laboratory products and educate the visitors about the newest trends. Dutco Tennant LLC will allow its visitors to have a glance at the most advanced range of Elemental & Spectroscopy solutions which will prove to be highly beneficial for project owners.
Bruker allows scientists to make breakthrough discoveries and develop new applications that improve the quality of human life. Their high-quality performance scientific instruments and high-value analytical and diagnostic solutions help scientists to explore life and materials at molecular, cellular and microscopic levels. Bruker is enabling innovation, productivity and customer success in life science molecular research, in applied and pharma applications, and in microscopy, nano-analysis and industrial applications. Their prestigious range of spectrometers is demanded by customers from all over the world due to their optimal performance. Dutco Tennant LLC supplies the exceptional product range of Bruker in the Middle East exclusively. This year at ARABLAB, Dutco and Bruker look forward to introducing you to the next-gen Spectrometers.
Handheld /  XRF  Portable Spectrometers
Handheld X-ray fluorescent (XRF) analyzers are capable to quantify or qualify nearly any element from Magnesium to uranium, depending on specific instrument configurations. The Portable XRF Spectrometers helps you to take the battery operated analyzer to the sample rather than bringing the sample into the lab. This proves extremely useful when the test specimen is large and heavy or requires to be analyzed in-situ.
Application areas –
Food Analyzers
Food Safety & Agriculture
Metal Analysis
Scrap Sorting
Positive Material Identification
Mining & Exploration
Environmental & Soil Screening
Restricted materials in consumer products
Art & Archaeometry
Research and Teaching
CTX CounterTop XRF
CTX denotes high-performance EDXRF in a small, lightweight and sleek, portable configuration. The durable stainless steel body withstands all environmental conditions and is easy to clean. Weighted at less than 7.5kg and less than 27cm high, the CTX is completely portable and takes up a very small space on any surface. The CTX fits securely into its standard Pelican case and optional protective backpack. The user operation is through a front panel touchscreen display or an optional PC via Wi-Fi or USB.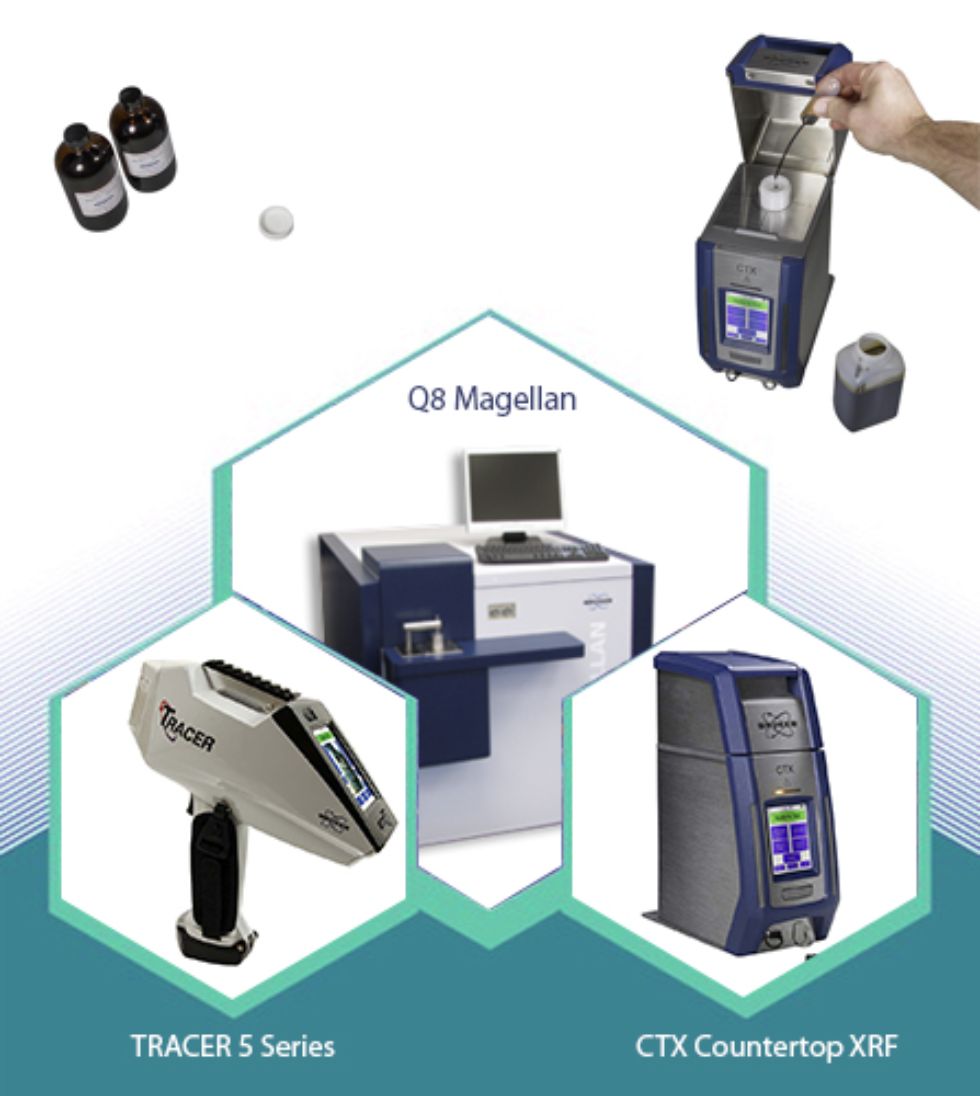 Features –
Portable
Light Weight
Self-Contained
Battery Operated
Safety-Interlocked
Q2 ION – Ultra-Compact Metals Analyzer
Q2 ION is the latest range of spark spectrometers which elevates metal analysis into new levels of simplicity and ease-of-use. Presently Q2 ION is one of the smallest and lightest ultra-compact spark emission spectrometers for metal analysis available. It is a versatile multi-matrix system for comprehensive incoming material inspection and quality assurance of metal alloys.
Applications –
Iron & Steel and its alloys
Aluminum and its alloys
Copper and its alloys
Q4 TASMAN - Advanced CCD Based Optical Emission Spectrometer for Metal Analysis
Q4 TASMAN is an advanced CCD based optical emission spectrometer for metal analysis which provides a very fast performance using the latest state-of-the-art technologies. The system is designed to fully suit not only for your dedicated applications but also for many general-purpose applications. It offers dedicated solutions for your analytical tasks.
Applications –
Iron & steel and its alloys
Aluminum and its alloys
Copper and its alloys
Nickel and its alloys
Cobalt and its alloys
Q8 MAGELLAN
Q8 MAGELLAN is a spark emission spectrometer that sets new standards with respect to technology, reliability, flexibility, and handling. It is the world's first spectrometer which offers a previously unseen quality of analysis because of its unlimited combination possibilities of measurement parameters. It is the only vacuum spectrometer which features photomultipliers, digital plasma generator, unlimited single-spark- and time resolution and a heavy-duty, low-maintenance spark stand with co-axial argon flow.
Applications -
Element analysis of:
Iron & steel alloys and traces
Nitrogen in steel
Aluminum alloys and traces
Copper alloys and traces
Oxygen in Copper
Nickel alloys and traces
Get a Quote