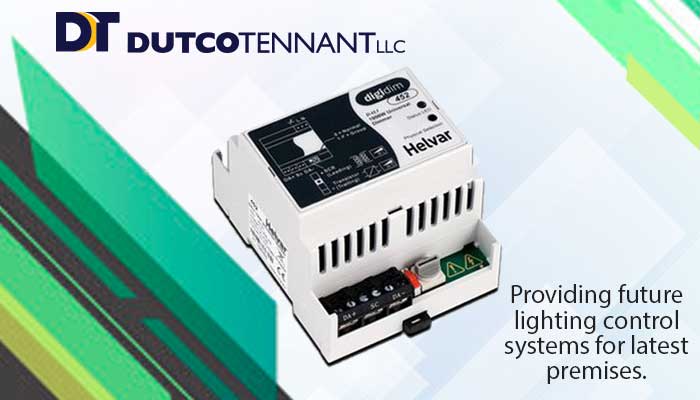 QUALITY LIGHTING CONTROL SYSTEM FOR U.A.E. NEWLY INCLUDED IN OUR PRODUCT LINE
Inventive new products – lighting control system have been added to our products' list for clients in the U.A.E. These products are from reputed global manufacturers like Helvar, Philips, and Leviton. Providing superior products for clients, we have gathered complete knowledge of the Emirates market, and these new products are advanced solutions to meet various necessities. Dutco Tennant LLC is a principal Business Technology Solution provider in the Emirates market.
About Lighting Control System:
Sensor-based automatic control ensures efficient lighting use in the rooms and spaces. Lighting control systems makes smart use of your lighting resource, and sensor-based lighting control can help you meet your energy saving goals. Sensors based lighting control depends on room occupancy and levels of light already present before any additional lighting is switched on.  Therefore, appropriate lighting level is maintained for the expected user experience, and energy savings. Lighting control system provided by Dutco Tennant LLC lets you meet these requirements.
Present day buildings are expected to do the maximum use of natural daylight to save energy, and at the same time ensure people's comfort. A concept called daylight harvesting is used in modern facilities so that natural daylight can provide the light required, and where the electric lights can be controlled in response to varying natural light levels. Dutco Tennant LLC's multi-sensor lighting control systems observe natural light levels and through constant light control, regulate electric lighting to keep up the suitable light level in the facilities. Dutco Tennant LLC is a leading Business Technology Solutions supplier in the Middle East and Gulf area. Contact us for such advanced solutions.
Get a Quote