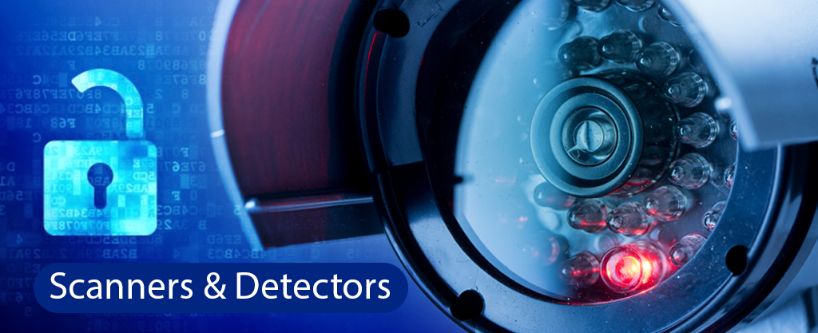 SCANNERS & DETECTORS
Tighten the security of  your organizations with our advanced Scanners & Detectors
In today's modern and fast-paced world, security has become very much important and it is undoubtedly one of the fastest-growing industries in the world today. Every now and then, we get to hear news about damage or loss that has occurred due to a security breach or due to a lack of proper security measures. As a responsible supplier of quality security solutions in the Middle East and GCC region, Dutco Tennant LLC supplies quality Security Solutions to help you tighten the safety of your operations.
In public places such as the airport, school, offices, banks, and others, deploying scanners and detector devices can provide a sense of security. With these important devices, security teams can easily monitor who is going inside a particular area and what are they carrying with themselves. With Dutco Tennant LLC get superior quality scanners and detectors which are manufactured by some of the biggest brands of the world.  With us, you can get advanced devices that have several functions perspective like two perspectives and three perspectives security x-ray machines and portable and mobile x-ray scanner again we also have Pallet and Cargo X-Ray Scanner for large cargo and pallet inspection at logistics companies, airports, and seaports.
So, what type of Scanners & Detectors does Dutco Tennant LLC have in stocks for you? Let us give you a brief look.
X-RAY INSPECTION-Mail & Small Parcel Scanners
These scanners are ideal systems for screening small scale objects with increased penetration to typically 39mm, revealing liquid explosives, IEDs, contraband, narcotics and weapons using unique 6 colour software which significantly enhances the operator's ability to identify suspicious items.
X-RAY INSPECTION-Check Point Scanners
These can be used for checkpoint inspection of incoming personnel, visitor or traveler belongings, including backpacks, laptop bags, purses, and luggage. We offer products comprising of tunnels ranging from 60cm x 40 cm to 77.5 cm x 58.3 cm.
X-RAY INSPECTION-Large Baggage Scanners
They have large tunnel sizes ideal for screening baggage, oversized luggage, large crates, and parcels. With us get tunnels ranging between 58.4 cm x 78.3 cm to 120 cm x 100 cm.
X-RAY INSPECTION-Cargo & Pallet Scanners
We supply TSA qualified x-ray systems for cargo screening of freight and large incoming packages and with us, both dual view and high penetration systems are available with tunnels ranging from 58.4cm x 78.3 cm to 180.3cm x 190cm.
X-RAY INSPECTION-Mobile Screening
Mobile Screening solutions can be extremely essential for quick and efficient security at borders, custom sites, entertainment, and sporting events. Our offered range comes with a featured built-in x-ray system with a tunnel size of 100cm x 80cm and 100cm x 100cm.
Vehicle Scanner-Car & Truck Scanners
Government entities need to be capable of quickly search through trucks and containers without delaying commerce to keep our ports, airports and border crossings protected from threats. Dutco Tennant LLC offers a superior range of Car and Truck Scanners that offers an impressive, automated, simple and speed scanning procedure.
Metal Detectors-Walk Through & Hand Held
Check all the visitors or guests entering your facility and bar them from carrying any weapons or unwanted metal items with our offered metal detectors which are available in both Walkthrough and handheld type. They ensure consistent performance, reliable and calibration-free operations.
Dutco Tennant LLC always thinks about the customers and tries to bring for them the most advanced and latest range of technologies to help them excel.
Get a Quote