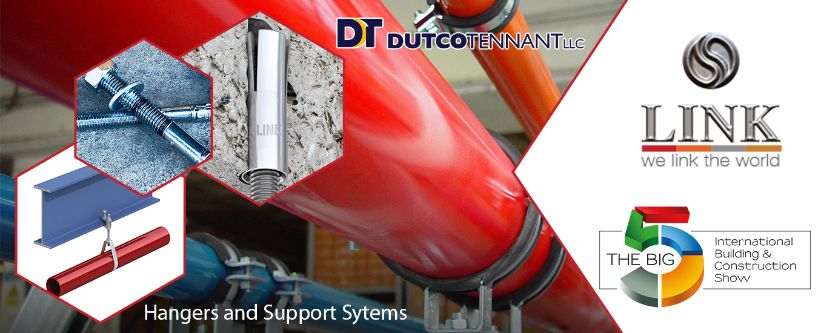 AT BIG 5, LINK YAPI WILL SHOW YOU HOW THEIR LATEST RANGE OF HANGERS AND SUPPORT SYSTEMS CAN BE BENEFICIAL
The BIG 5 has established itself as one of the largest and most important trade fairs in the Middle East for the construction sector. This exhibition has committed itself to pursue development and accelerating the transition towards a modern world with sustainable infrastructure. This highly successful event has acclaimed its position as the leading industry gathering and serves as a key platform that brings together international exhibitors, specialists, decision-makers and investors. This year, Dutco Tennant LLC wants to introduce the visitors with its latest products and solutions from Link Yapi for the MEP Supplies sector.
Link Yapi started its journey in 1978 with the production of steel anchor and with the state of current pipe hanger and support system sectors they feel proud as the founder of that field sector. Their objective is to produce customer-oriented products by converting the innovative approach that every employee perceives. They are steadily working their way towards achieving a tag of a preferred brand in Installation Systems, Ventilation Systems, Sound and Vibration Isolation Systems, Seismic Restraint Systems, Industrial Hanger and Support Systems, Anchor and Fixing Systems, Facade Systems and Modular Support Systems in national and international levels.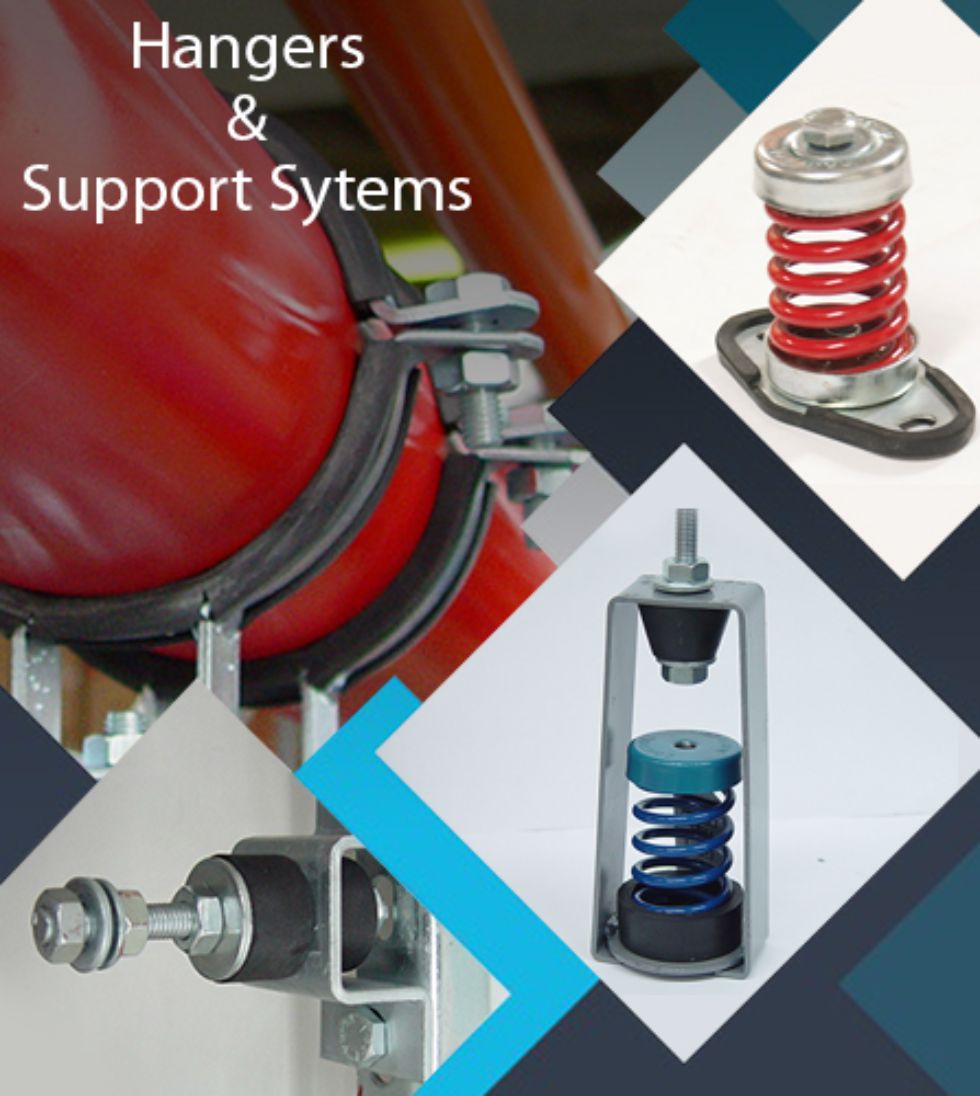 In our MEP Supplies stall at the BIG 5 this year, visitors can explore Link Yapi's latest range of Hangers and Support Systems.
Hangers and Support Systems
LINK has a strong long life fixing solution for all systems that they supply especially installation systems, seismic restraint systems, and facade systems. The fixing systems are very critical at buildings especially in seismic zones and for that certificated products should be used in perfect engineering solutions.
Anchors
LINK has a wide range of Anchors which can work on cracked, crack-free concrete construction, in an earthquake zone or in another area. They can also provide customers with ETA approved, fire-resistant and products for under seawater on demand.
Steel Fixing Systems
Steel fixing support stones in vertical or horizontal joints. The fixings provide 3-dimensional adjustability which provides a tolerance of 20 mm. This is normally adequate even if normal construction tolerances of the concrete frame are exceeded. Using expanding bolts the brackets are fixed to the concrete. This allows for tolerances to be accommodated.
New Anchors
ETA approved and certified anchor systems have been added by LINK which is the most important part of the connection systems they have carried out production and projecting services, to the product range. LINK's anchor systems are selected and manufactured in accordance with the structural connection of products such as installation systems, ventilation systems, vibration, and seismic restraint systems, facade systems.
Get a Quote