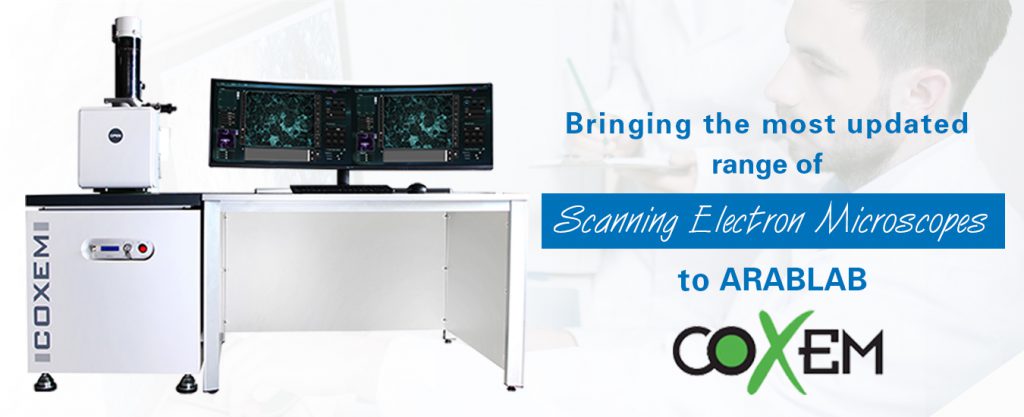 Unveiling an advanced range of Scanning Electron Microscope from COXEM
ARABLAB is a promising event of the Middle East where science and innovation converge to make way for a technological miracle to happen. It showcases products from Medical & Pharmaceutical, Scientific Instruments, Research & Development, Ayurvedic & Herbal,Natural & Organic industries. The event focuses on bringing the world of science to life and several countries and international brands show a keen interest in this event. The leading manufacturers of the world participate in this exceptional event to showcase their newest line of solutions and looks forward to increasing their business. Dutco Tennant LLC being the most reputed supplier of high quality industrial and engineering products in the Middle East participates at ARABLAB every year to demonstrate it's updated product range for the visitors.
COXEM is a leading manufacturer and provider of Scanning Electron Microscope (SEM) which is the most widely used platform technology in Nano-Metrology of Nano-scale. COXEM being a partner of Nano-fusion technology that changes the industrial condition in the 21st century tries to provide the best quality service. COXEM's advanced range of Scanning Electron Microscope (SEM) is famous all over the world because of its outstanding performance. Apar from this other product of COXEM includes electron microscope, atom microscope, etc. Dutco Tennant has been supplying a fantastic range of products from COXEM in the Middle East and now at ARABLAB 2020, we look forward to introducing our visitors to their extensive product range.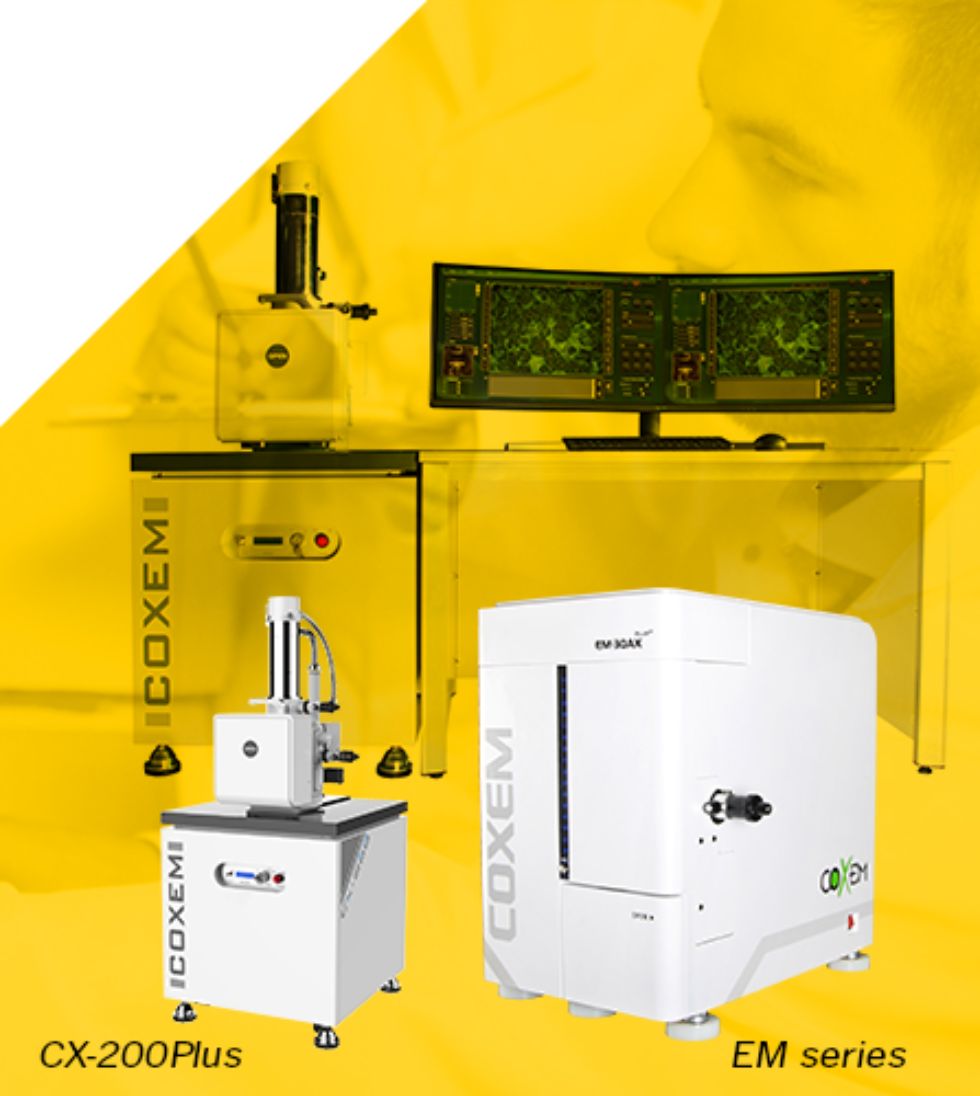 EM Series
The EM Series represents the products of COXEM's steady investment for technology and development with a view to the era of nano-mechatronics, can deliver clear images without noise even at high magnification and scan an even wider area with its panorama feature. Its compatibility with EDS delivers optimized performance and is satisfactory both in performance and price.
Features –
Auto Focus
Quick & Easy
Auto Filament
Auto Start
Duplex Navigation
Signal Mix
Dual Display & Save
Line Profile
Line Measure
Image Filtering
Color Measurement
Focus, Filament, Brightness/Contrast
CX-200 Plus
The CX-200 Plus is developed for simple use by users through a compact design and the upgraded software Nano-station 4.0. It works on the software NS 4.0 provides the most intuitive and convenient UI (user interface) for operations of COXEM scanning electron microscope SEM.
Features –. The NS 4.0 was designed keeping in mind both the experienced SEM users and the first time users. The software Nano-station of COXEM can be used easily with a mouse and a keyboard, and it can reduce the inconvenience of users' direct operations through the Auto Function feature.
Compact and Strong Performance
3nm Resolution
Standard SE, BSE Detector
Standard Chamber Scope
Standard Panorama
Signal Mixing
Fully Compatible EDS
10 Ports for the Third party
Get a Quote