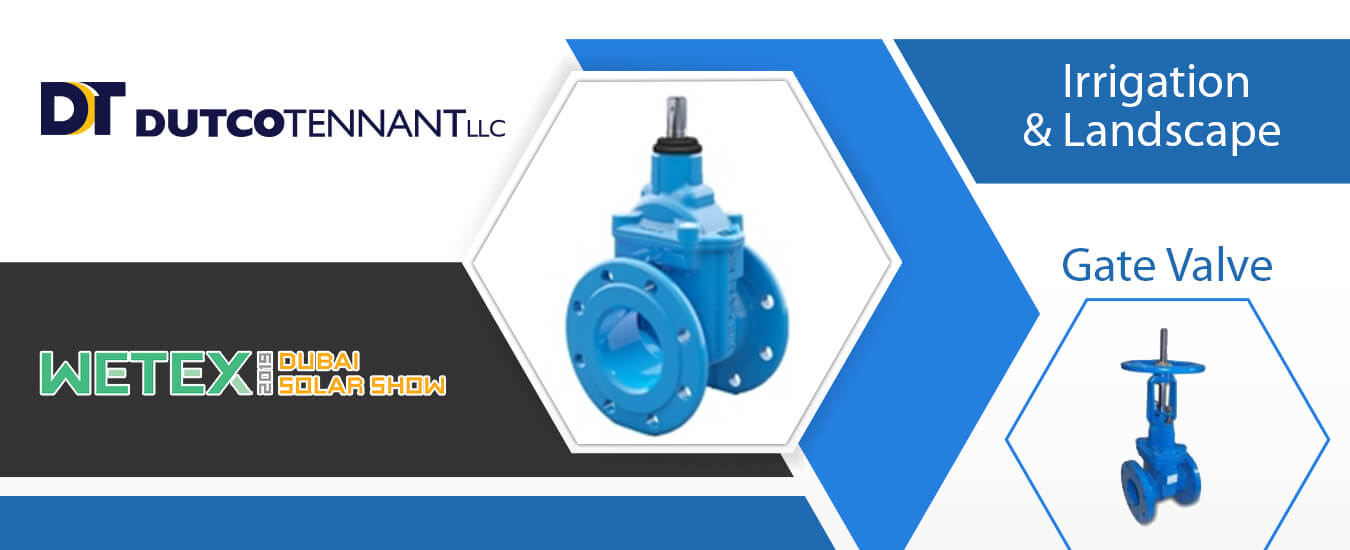 Get to explore our latest addition for Valves offered by Belgicast
WETEX enables all its visitors to review the state of the art innovative solutions in energy, water, and the environment. In this exhibition, several technologies make their debut mainly in renewable energy, water, sustainability, and rationalization. This event is an exceptional platform for companies and organizations to promote their products, services, and innovative technologies as well as meet decision-makers, investors, buyers from around the world. This year Dutco Tennant LLC has collaborated with Belgicast to introduce the visitors with the next-gen valves which have been specially designed for the betterment of the Water sector.
Started in 1957, Belgicast has been offering the widest range of technical solutions for water control. They have set their goals to offer a complete range of products and solutions for the efficient handling of the vital resource "water". The company is a pioneer in the manufacturing of gate valves, check valves and butterfly valves as well as universal couplings, flange adaptors, and saddles. With its several production centers in the Spanish territory, they have manufacturing facilities in Legutiano, Toledo, and Munguia, where the headquarters are based, this is the operations center where the processes and organization of the various product lines are managed. Belgicast has an extensive network of offices and sales representatives throughout the Spanish territory.
At WETEX 2019, they will be educating the visitors about Resilient seated Gate Valve.
Resilient seated Gate Valve
Before the introduction of the resilient seated gate valves, gate valves with a metal seated wedge were widely used. These metal seated wedge valves had a conical wedge design and angular sealing device which required a depression in the valve bottom to ensure a tight closure. Herewith, sand and pebbles are embedded in the bore and the pipe systems would never be completely free from impurities.
A resilient seated gate valve has a plain valve bottom which allows free passage for sand and pebbles in the valve. If impurities pass as the valve closes, the rubber surface will close around the impurities while the valve is closed. It has a high-quality rubber compound which is soft enough to absorb impurities yet strong enough to wash the impurities through when the valve is opened again. Securing a drop tight sealing, the rubber surface will regain its original shape. Belgicast will be showcasing mainly flanged and spigot type Resilient Gate Valves.
Get a Quote