Innovation continues on Day 2 at WETEX 2019!
Our second day at the 21st edition of the WETEX (Water, Energy, Technology and Environment Exhibition) being held at the Dubai International Convention & Exhibition Centre, was a huge hit where numerous visitors lined up throughout the day to see our latest line of technologies.
The second day was full of various fun events where we along with our supplying partners discussed and displayed about our latest product additions and how they will be beneficial for the Water Treatment, Water, Waste Water, and Irrigation and Landscaping business sectors. We were thrilled to see so many visitors which exceeded the attendance of the previous day. People came from various parts of the country to know about our products and they all were very pleased with our service.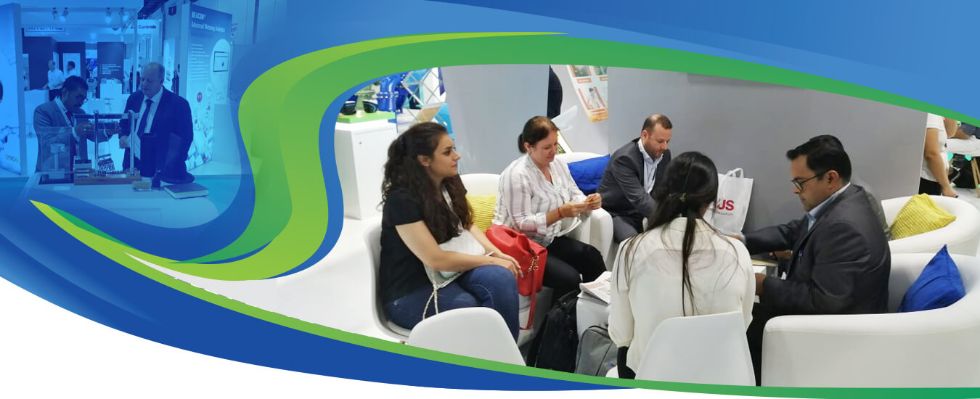 Today's biggest hit among the visitors was ours in house fabricated products which are completely assembled, developed, supplied and installed by us to our client's premises. These products were Containarized RO plant, Skid mounted RO plant and Packaged STP for the Water Treatment sector. We received huge response about these products from our visitors. We also feel great to announce that today various eminent persons from various parts of the world visited our stall to discuss new project ventures and on some of them we have agreed to work on and will be announced to you soon. At today's panel discussions visitors learned about how we and our partners are planning towards building a sustainable future with our latest range of products and solutions.
Have you visited our stall yet? If not then schedule a meeting with us now for tomorrow the last and final day of WETEX 2019 which will be much bigger and fun filled than the previous two days as we have a bag full of surprises and the show stopping events to bid farewell.
Get a Quote