New launches to be announced and demonstrated by Dutco at WETEX 2019
One of the leading global exhibitions, WETEX, aims at raising awareness on various environmental activities such as using energy and water sensibly and the main components of sustainable development and green economy. The 21st WETEX and the 4th Dubai Solar Show are the platform for its visitors to review cutting edge innovative solutions for water conservation, saving natural resources and building a sustainable environment. This exhibition is the path for companies to make deals, build partnerships, review the latest technologies in these sectors, learn about current and future projects and market needs, and explore opportunities to take part in solar-energy projects and programs in the region. Dutco Tennant LLC being a trusted and prominent supplier of various industrial and engineering products and solutions in the Middle East and GCC region has been always trying to bring out solutions to eradicate the problems faced in the Water Treatment sectors. At this spectacular event, we are looking forward to introducing our next line of exemplary products over these fun-filled three days.
Here is a glimpse of the newest product launches that will be formally announced and displayed at WETEX.
Containarized RO plant
Reverse osmosis plants provide a molecular water purification solution which is becoming increasingly important in the long-term sustainability of many cities of the world. These plants are highly effective for dividing various soluble from their solvents like calcium, iron, and salts. Containerized RO system, the future in membrane water treatment is capable of producing up to one million gallons of water per day from s single forty-foot container. These systems are redefining the standards of water treatment plants online with their built-in pretreatment and membrane cleaning.
Skid mounted RO plant
Skid Mounted RO Plant is designed and manufactured to remove salts, minerals, and other impurities. They are designed and built to deliver water suitable for diverse utilization purposes and various industrial process requirements. They are ideal to be used in small hotels, schools/ institutions, nursing homes, commercial establishments, and light industries.
System Features –
Completely assembled / pre-piped / pre-wired
Ease of operation due to the Microprocessor based control panel
Auto start/stop based on the water level in the tank
Integrated pre-treatment module for removal of suspended solids along with pressure gauges
Excellent aesthetics and competitive pricing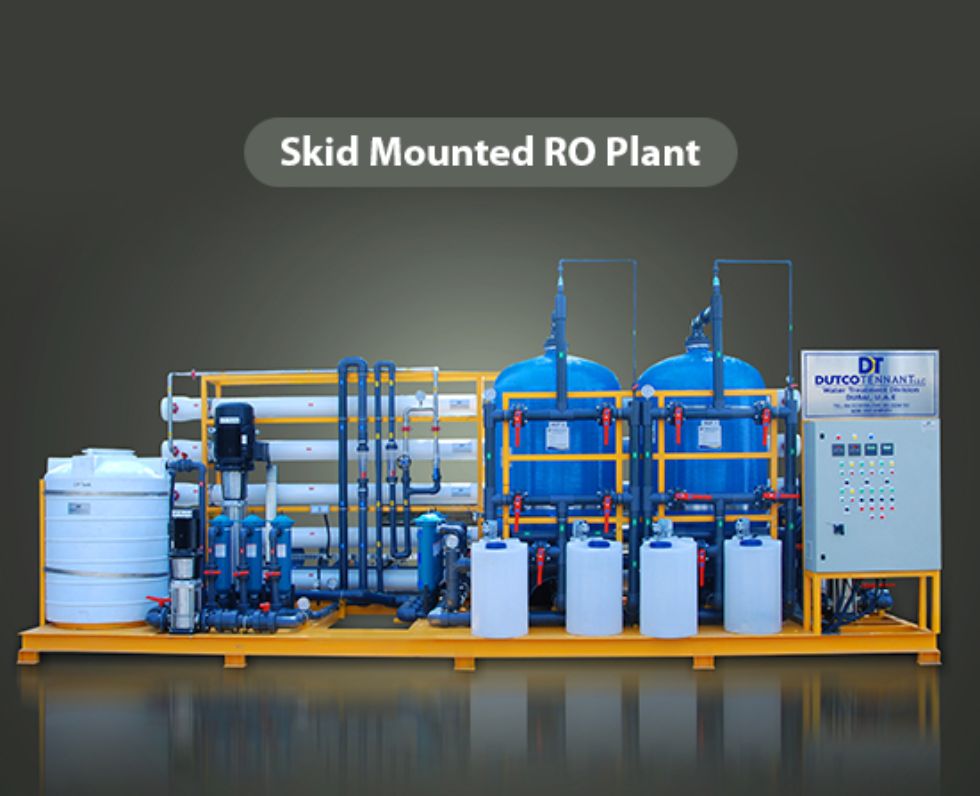 Packaged STP
Packaged Sewage Treatment Plant is an innovative and truly versatile system for the effective treatment of wastewater, including nutrient removal. They are often configured for BOD reduction, suspended solids reduction, Ammoniacal and/or total Nitrogen reduction and Phosphorus reduction.  To create the physical-biological tertiary treatment with water recycling, MBR's features have been built into the Single Packaged Plant.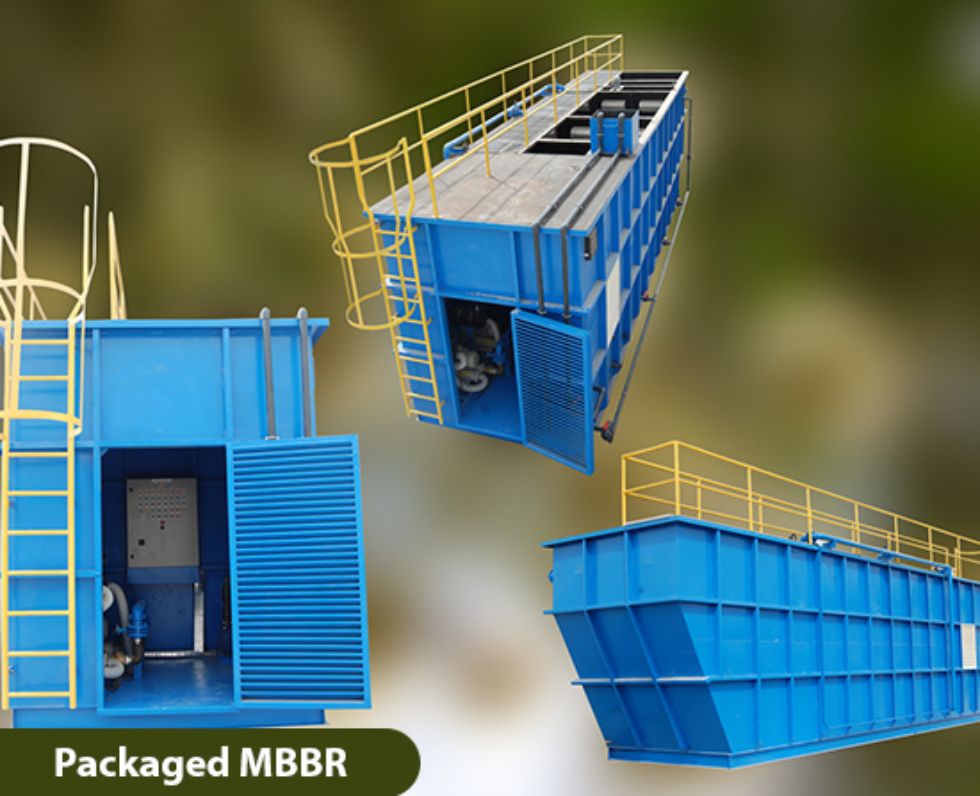 Get a Quote