Exhibiting our newest additions from Genesys International at WETEX 2019
WETEX is the perfect platform to display and discuss all issues related to water conservation, saving natural resources and building a sustainable environment. Dutco Tennant LLC aims to take advantage of this amazing opportunity to display the latest technologies and state-of-the-art solutions dedicated for the development of the Water Treatment sector from our partner Genesys International.
Founded in 2001, the Genesys group of companies has been developing and manufacturing reverse osmosis (RO) membrane chemicals, antiscalants, cleaners, flocculants, and biocides. Their products have been renowned all over the world due to the impeccable performance and reliability which has earned them a trusted reputation in the worldwide market. They have been working closely with various experts in the world to develop exemplary solutions. With a production facility in the UK and testing laboratories in Madrid, Spain, Genesys focuses on introducing reliable solutions for their customers every time.
They will be showcasing some of their highly acclaimed products and solutions at WETEX 2019. Here is a brief look at what they will be displaying.
Membrane Master -Scaling prediction program
The world's foremost scaling prediction program Membrane Master is the result of many years of development. Any user needs to feed only the project details, operation data and detailed water analysis and this extraordinary software will automatically calculate the Langelier Saturation Index and the most effective antiscalant as well as the recommended dosage.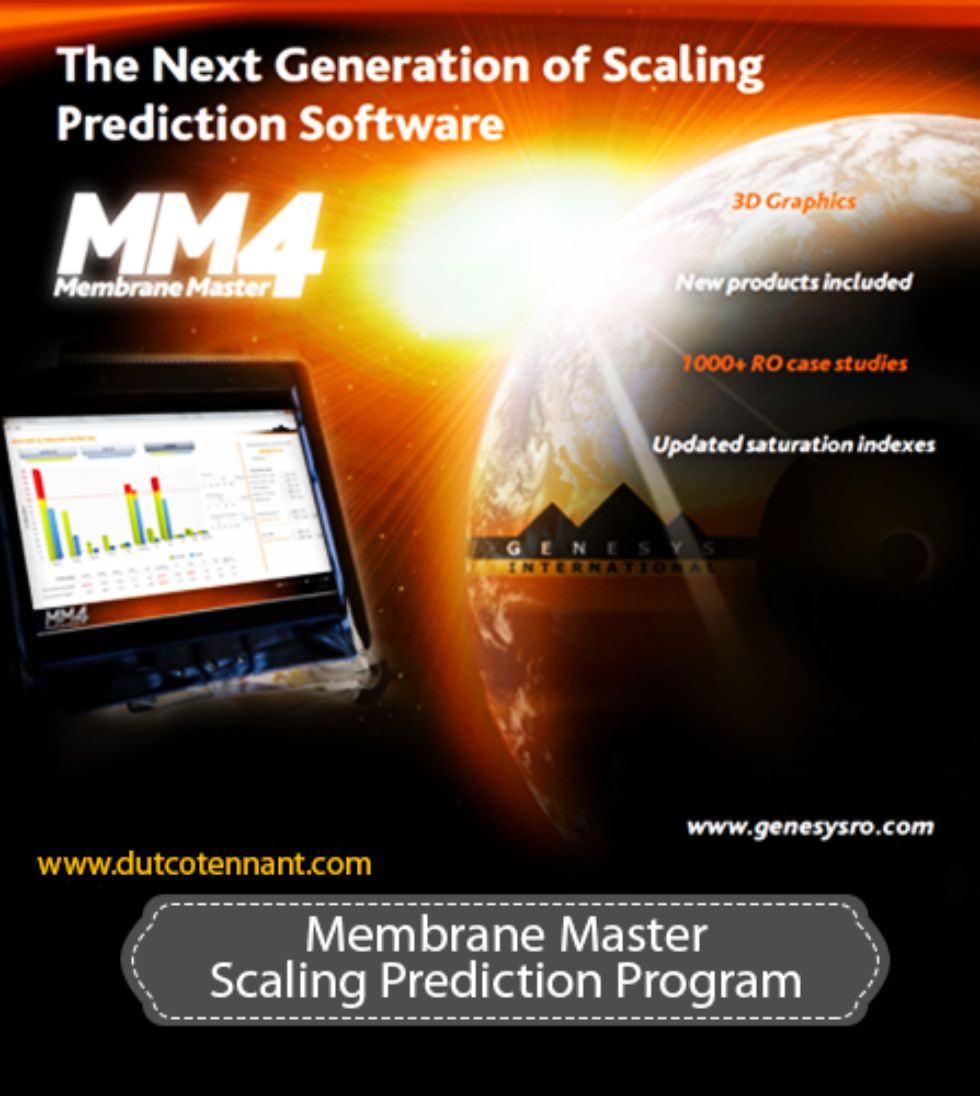 Broad-spectrum RO antiscalants for brackish and seawater applications – Genesys LF
Developed as a broad spectrum liquid antiscalant for use in Reverse Osmosis and Nano-filtration systems, the Genesys LF is effective at preventing inorganic scale, especially calcium carbonate, iron, and silica. It thus reduces the frequency of membrane replacement and cleaning. This solution has proven to be effective at a Langelier Saturation Index (LSI) of +2.6. This implies that systems can be designed and operated at their optimum recovery rates. Significant savings to both capital and operational costs can be made by reducing the amount of feed water used and concentrate to be discharged.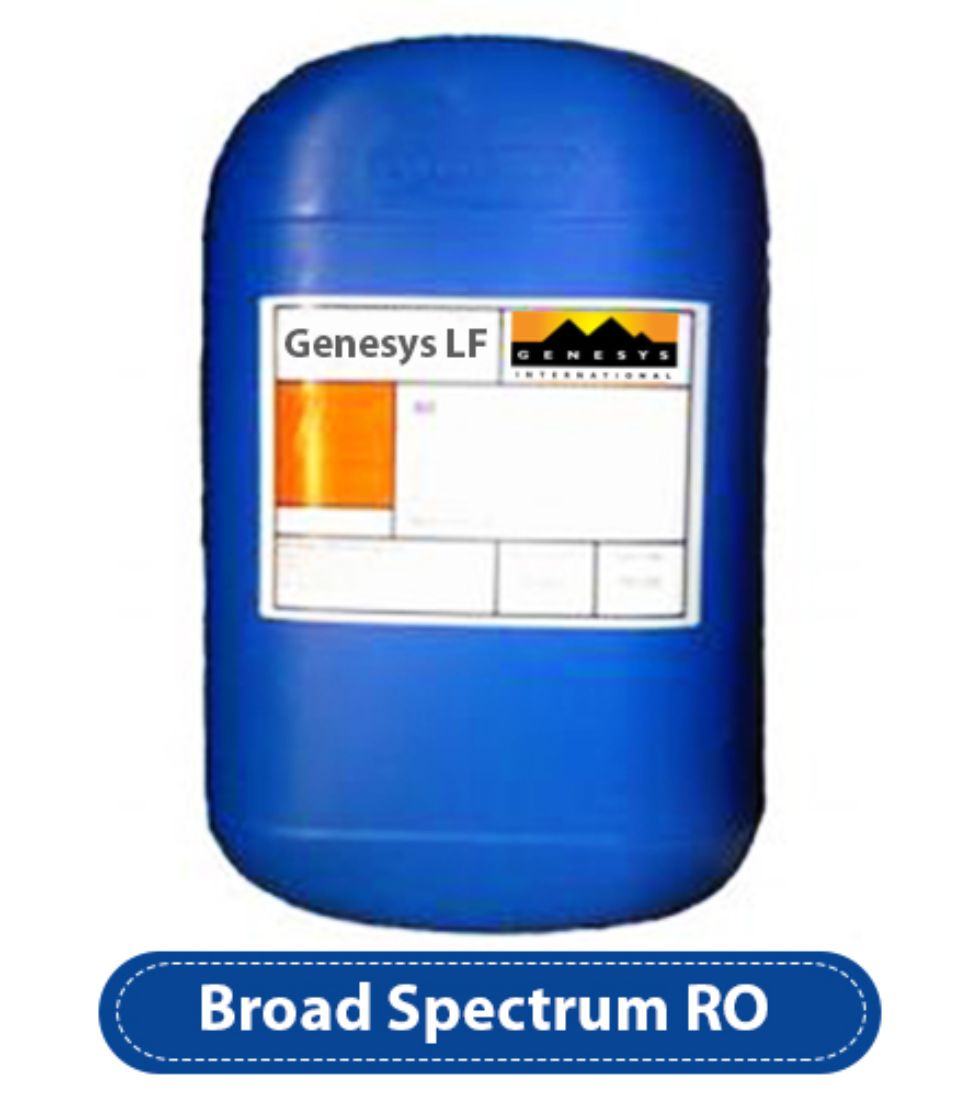 Salient Features –
Suitable for Reverse Osmosis (RO) and NanoFiltration (NF) membranes
Effective at LSI up to +2.6
Excellent inhibitor for iron fouling
Excellent silica antiscalant
Drinking water approval from NSF, KIWA, and UKDWI.
Compatible with all types of polyamide membrane
Replaces acid addition
Inhibits common scales like Calcium carbonate/sulphate, Calcium phosphate, Barium/Strontium sulphate, Silica, Iron/Manganese.
Get a Quote