Exhibiting Premier Tech's Oil Separators at our stall in WETEX 2019
WETEX has established itself as one of the largest and most important specialized exhibitions in the Middle East. This exhibition has committed itself to pursue development and accelerating the transition towards a green economy. This highly successful event has acclaimed its position as the leading industry gathering and serves as a key platform that brings together international exhibitors, specialists, decision-makers and investors. This year, Dutco Tennant LLC wants to introduce the visitors with its latest products and solutions from Premier Tech Aqua for the Waste Water sector.
Across the UK and Ireland, Premier Tech Aqua is an industry leader in packaged Water and Wastewater Solutions. This company brings a new dimension to the water and wastewater sector to the UK and all the benefits of a localized distribution service. They are equipped with one of the most successful front end research and development programs combined with the design, manufacturing and logistics expertise to respond to the specific requirements of customers. Premier Tech wants to ensure a cleaner environment for communities and families around the world to protect shared water resources and to offer value-added solutions designed to perform and last.
This year at our stall they will be exhibiting and demonstrating about the Oil Separators.
Oil Separators :
Oil separators are used to separate oil content from storm water drains. Removal of oil from water results in low operation and maintenance costs at treatment plants. Oil separators are required for both safety and environmental reasons and can remove oil content completely from discharges into water bodies.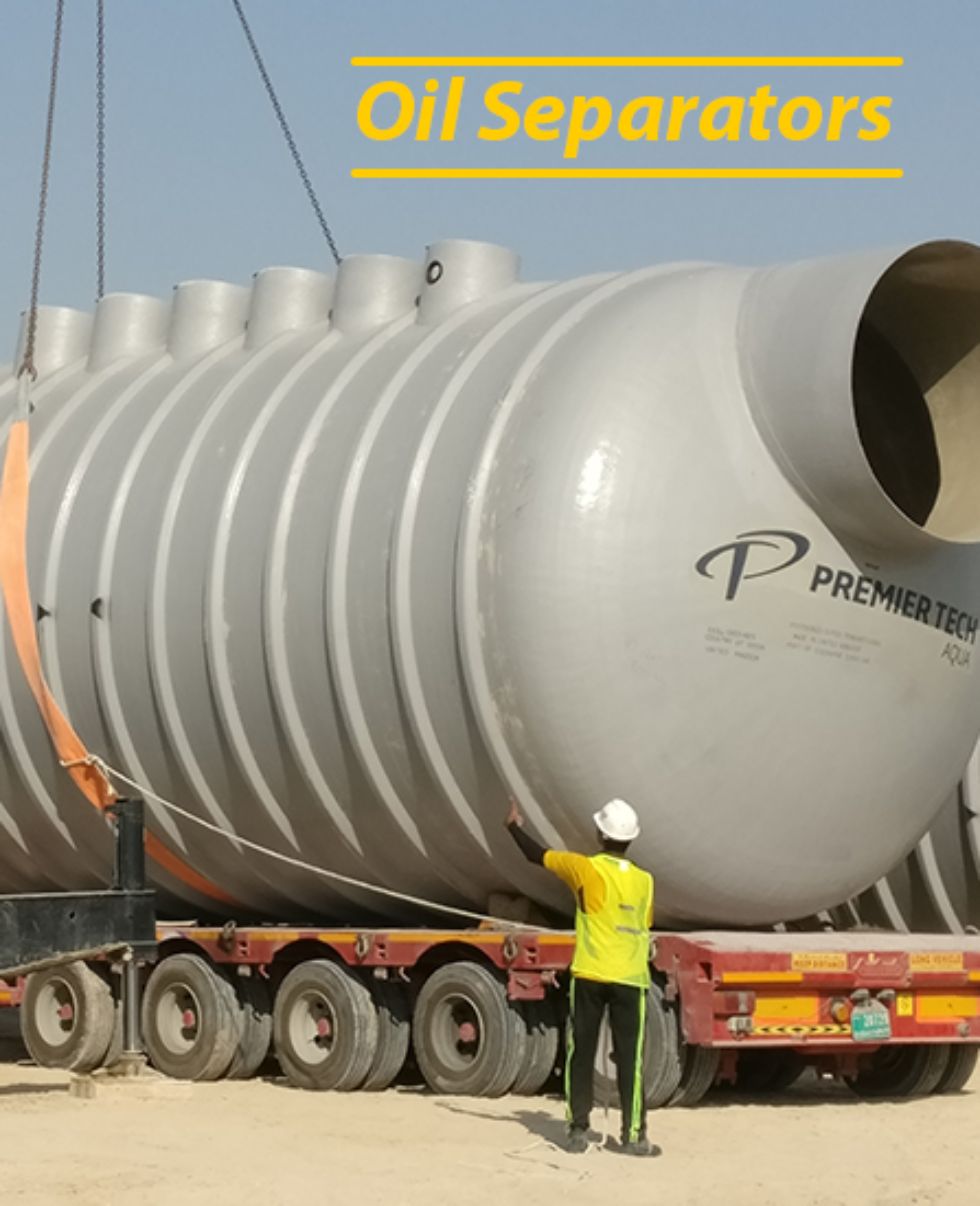 The Oil Separators from Premier Tech aqua are used when it is deemed an acceptable risk to not provide full treatment for high flows for places where only small spillages occur and the risk of spillage is small. This exceptional product has been designed to treat the first 10% of flow generated by rainfall, and separate Hydrocarbons from this initial flow. The system is made ultra-compact due to the innovative design which makes it easy to handle and install. The low cost and easy service procedure ensure that the system exceeds industry standards in every way.
Typical applications include:
Car parks
Roadways and major trunk roads
Light industrial and goods yards
Where discharge is to a sensitive environment
Get a Quote