Learn how Duckbill Check Valves from Proco can help you to prevent backflow
The 21st edition of WETEX aims at raising awareness on several environmental activities like using energy and water sensibly and the main components of sustainable development and green economy. Dutco Tennant LLC is looking forward to promote their products, services, and innovative technologies through these events, as well as meet decision-makers, investors, buyers from around the world. At this event we will be displaying our newest additions for the Waste Water sector in collaboration with our partner Proco Products, Inc.
One of the global leaders in the design and supply of expansion joints for piping/ducting systems, Proco Products, Inc. has prided itself on offering the most complete line of products to suit a variety of applications for over 30 years. They operate all over the world through a global agent and distribution network to provide an incredible range of products and services. This gives them the ability to service the customers during the entire project phase regardless of location. They have targeted to provide superior service to the demanding market. Proco has also set quality and service as it's the highest priority. They maintain one of the largest product inventories in North America with over $2 million in inventory.
Among their impressive range of products for the Waste Water department, they will be showcasing in WETEX 2019 the Duckbill Check Valves.
Duckbill Check Valves
The unique, one-piece, elastomeric components, the Duckbill Check Valves act as backflow prevention devices or one-way valves or check valves. Shaped like a duckbill, they have elastomeric lips which prevent backflow and allow forward flow. These valves are engineered for installation on pre-existing pipelines like manholes, outfalls, and vaults where the outfall invert of the pipe is close to the floor of the manhole or outfall. These valves can be engineered into the pipe layout with little concern for outfall clearance due to its "low slope" design when a new installation is being designed.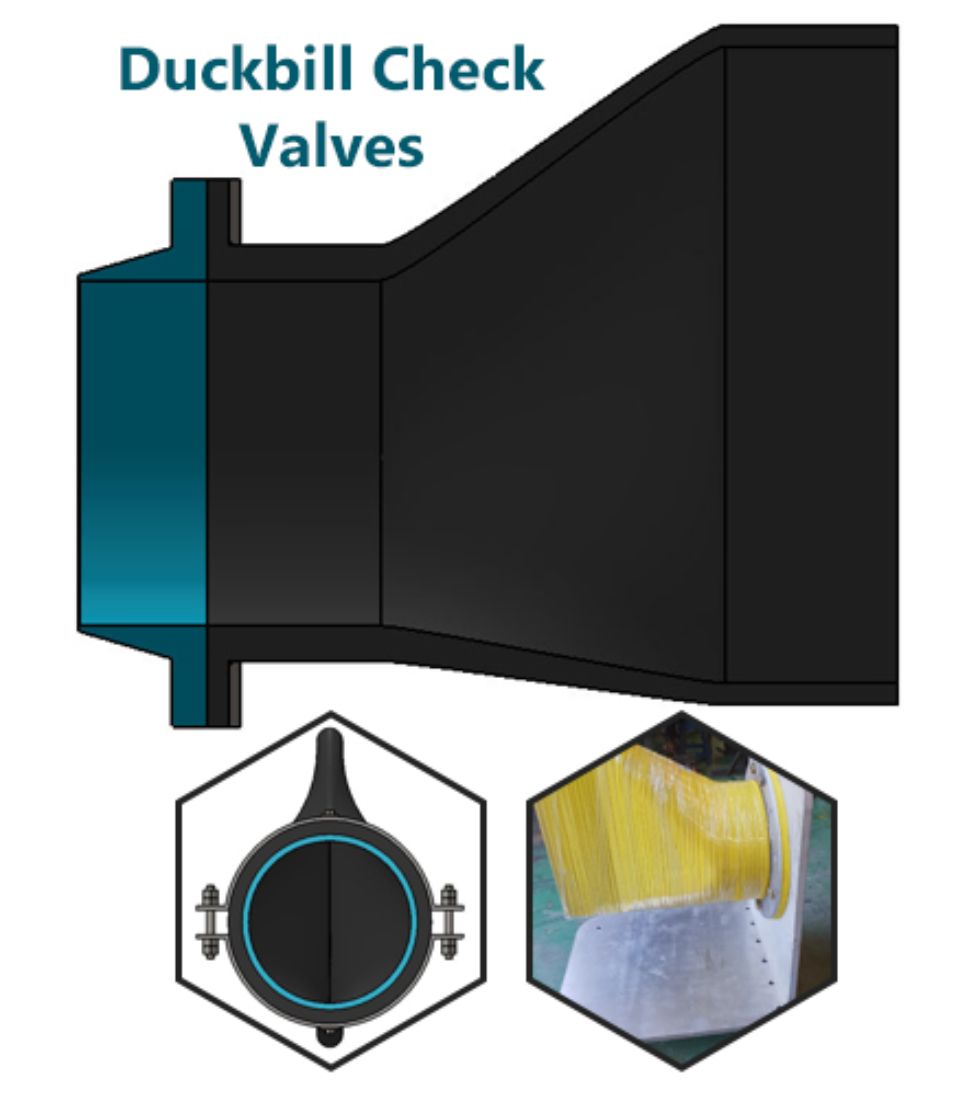 It has a sloping bottom that has been developed to offset the issues commonly affiliated with other flat bottom valves which entrap solids and flows due to its design. The product has been designed with care to prevent this issue and has a minimal slope allowing complete drainage with easy installability on minimal clearance areas. These valves have been manufactured with 100% algae and barnacle resistant rubber and additionally are fire-resistant.
Advantages:
Unique bottom slope design ensures 100% drainage
Installs in flat outfall designs
Available in both flanged and slip-on design
An excellent choice for manholes and outfall installation
Ensures sealing from rubbish and small solids
Get a Quote