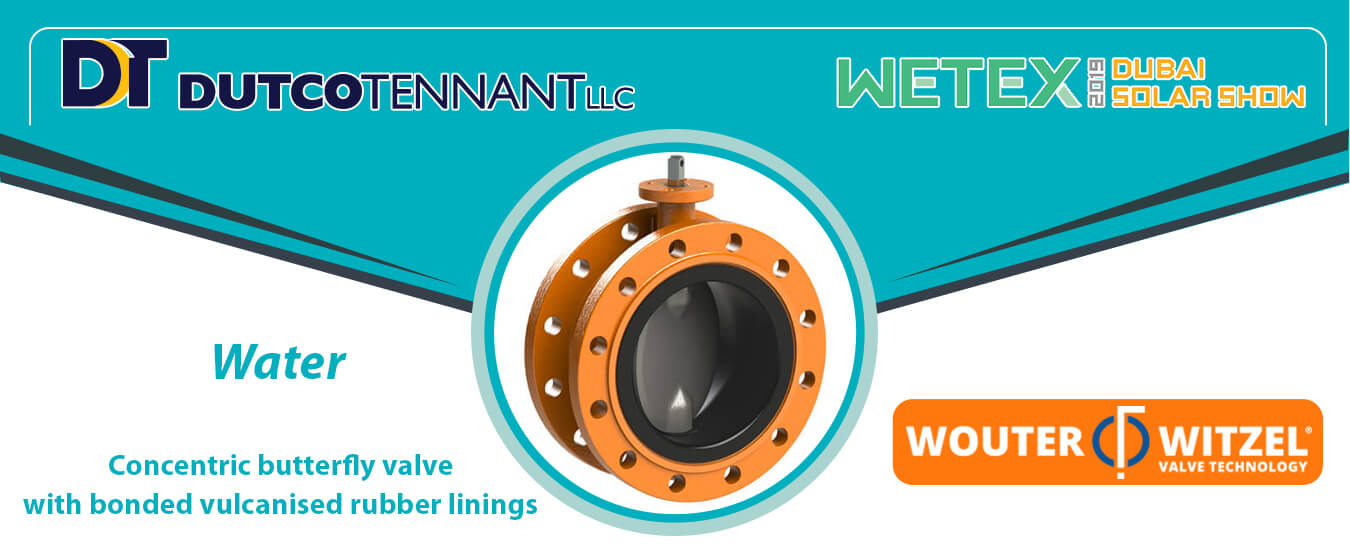 Get ready to see the concentric butterfly valves from Wouter witzel live at WETEX 2019
Being firmly established as one of the largest and most important specialized exhibitions in the region, WETEX is committed to pursuing sustainable development and accelerating the transition towards a green economy all over the world. This highly successful event has acclaimed its position as the leading industry gathering and serves as a key platform that brings together international exhibitors, specialists, decision-makers and investors. At this prestigious event, Dutco Tennant LLC will be introducing the next-gen product additions to our remarkable inventory in collaboration with Wouter Witzel.
Wouter Witzel is one of those rarest manufacturers which have five decades worth of experience and know-how and are internationally renowned for their impeccable range of butterfly valves and actuators. They serve customers in the sectors of – Water Treatment, Shipbuilding, Oil & Gas, Desalination, Building Services, power stations, and district cooling. They constantly monitor the developments in the market to be able to respond quickly to the new demands. Their manufactured butterfly valves and actuators offer a very high-quality performance along with durability. They have immense experience in dealing with large and complex projects.
At WETEX 2019, Wouter Witzel have planned to educate all the visitors of our stall about their Concentric butterfly valve with bonded vulcanized rubber linings.
Concentric butterfly valve with bonded vulcanized rubber linings
A butterfly valve is a shut-off valve with a relatively simple construction.  It is defined as a valve in which the obturator rotates about an axis at right angles to the direction of flow and, in the open position flow passes around the obturator. While in the closed position, the disc blocks the valve bore while in open position, the disc is turned to allow flow. A quarter turn takes the valve from fully open to the fully closed position or the opposite, and thus the butterfly valve allows for quick opening and closure.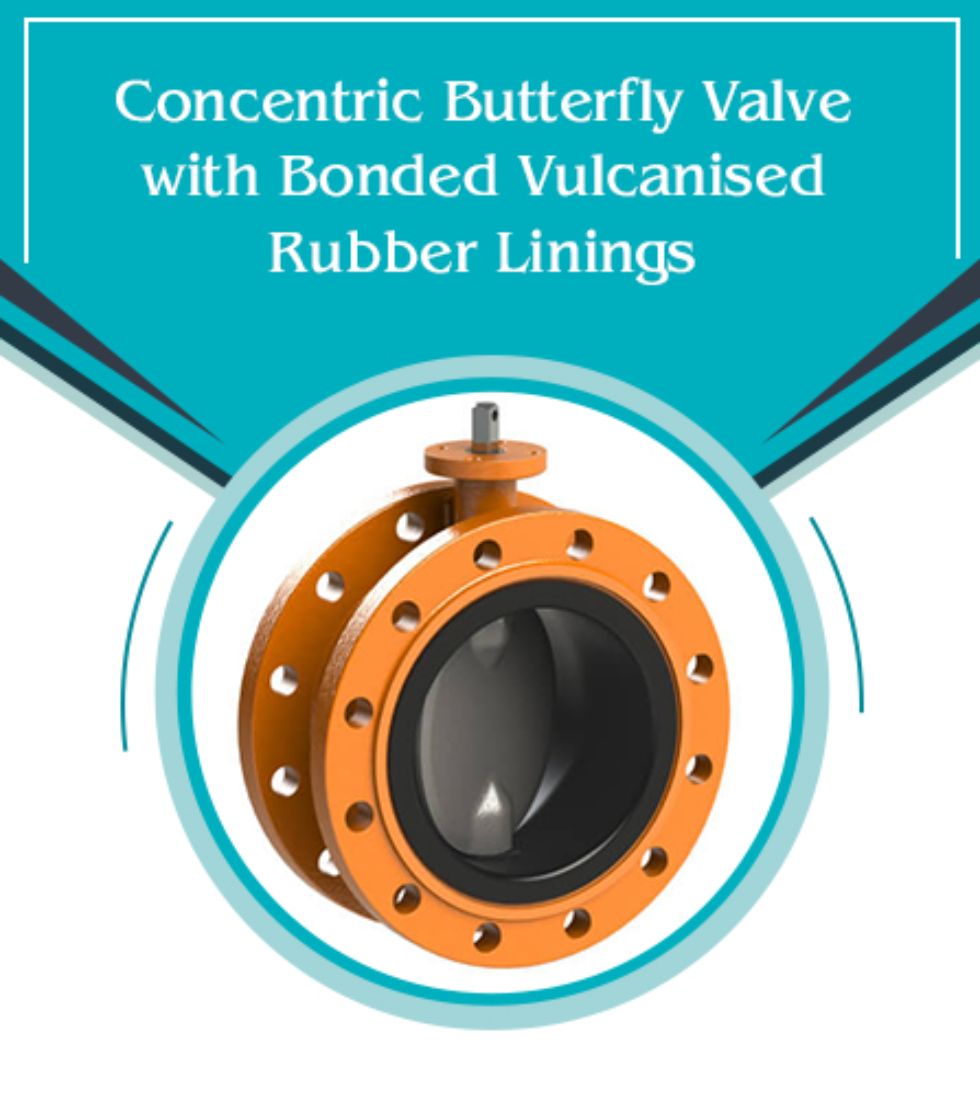 These valves are suitable for use in a broad range of applications within water supply, wastewater treatment, fire protection, and gas supply, in the chemical and oil industries, in fuel handling systems, power generation, etc. It gives out advantages like taking up lesser space due to its simple construction, and the lightweight and lower cost compared to other valve designs. Concentric butterfly valve with bonded vulcanized rubber linings features a seating concept. The rubber is injection molded directly on the valve body forming a permanent bond. Consequently, there is also no risk of deformation or dislocation of the liner making the valves suitable under vacuum condition. The combination of the profiled disc edge and the excellent rubber quality ensures the maximum durability of the liner.
Get a Quote