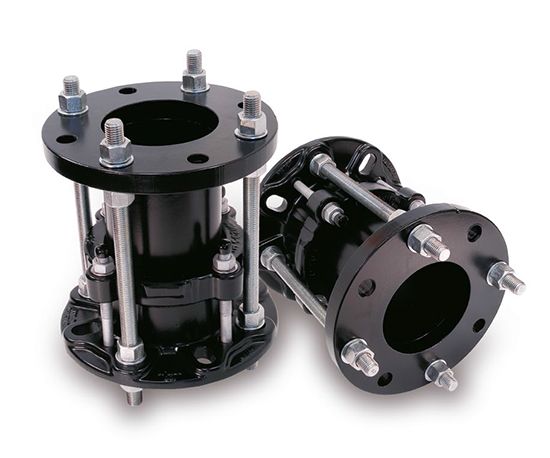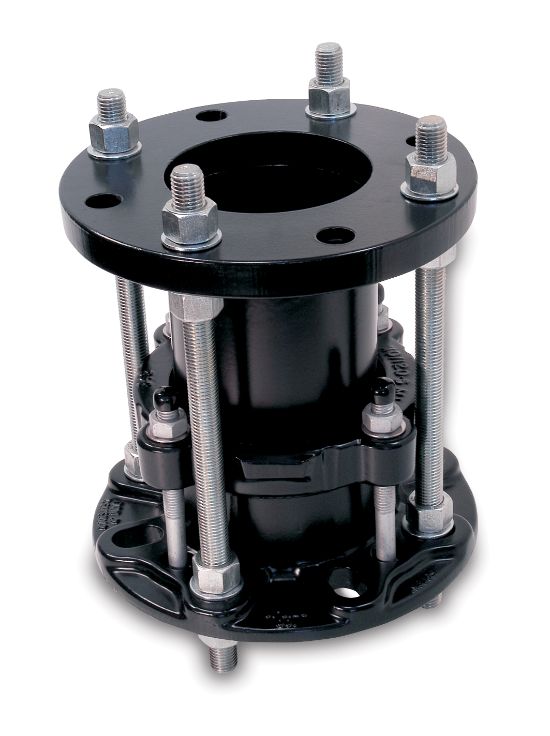 Standard
BSEN 1563:1997, BSEN 10025:2004
Material
Ductile Iron under 300 mm and Rolled Steel over 300 mm, Gasket: EPDM
Application
Dismantling Joint assembly is a double flanged composite featuring a telescopic action between a flanged spigot and a flanged adaptor. Designed to provide longitudinal adjustment in flanged pipe systems and developed to provide greater versatility for designing and engineering at planning stages for installation of flanged pipe work systems and to assist in plant maintenance since it provides a simple method for removing valves, pumps, flow meters, flanged pipes and fittings.
Specification
Bolts, nuts and washers in SS316
Pressure rating: PN 10, 16 as well as 25 and 40 for select sizes.
Epoxy coated to 300 microns
Test Pressure 1.5 times the design pressure
Tie rods provided for final anchoring and location and these double as mating flange jointing bolts.
Range from 50 mm to 3000 mm.