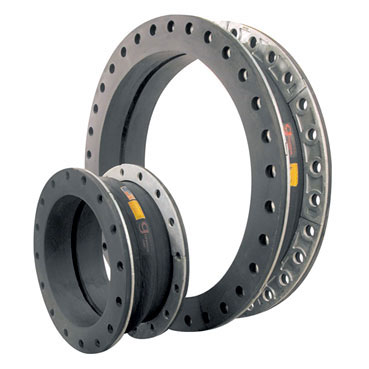 Expansion Joints with Full Face Rubber Flange.
High quality custom-made expansion joints supplied with split or fixed steel flanges.
The full face flanges are integral with the body of the joint and drilled to conform the bolt pattern of the companion flanges of the pipe line.Flanges are shot-blasted and painted carbon steel as standard. Also available in hot dip galvanized carbon steel, stainless steel, etc.
Features
Minimal face-to-face dimensions while absorbing large movements
Low spring rates due to inherent flexibility of rubber
Corrosion and erosion resistance
No gaskets required for installation
Reduced fatigue factor
Reduces noise
Isolates of vibration
Easy to install