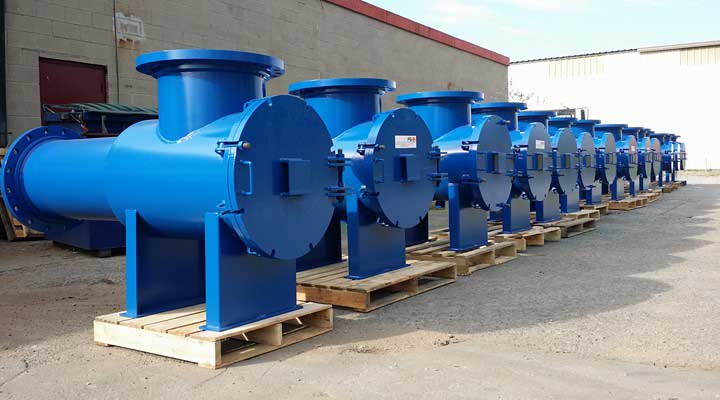 The Suction Diffuser connects to the suction side of a pump, and incorporates the functions of a strainer, flow straightener, and elbow in one compact component.
Suction diffusers not only remove any foreign material that may enter the pump, it also act as a flow straightener and creates a proper flow conditions to the pump despite having a close elbow. Standard units include a quick release cover for easy cleaning and a 1/8″ stainless steel perforated screen.
A wide variety of optional screens, mesh liners, covers, materials and other custom options are available.
Features
Strainer, flow straightener, elbow and pipe reducer for pump applications
Standard and custom engineered designs
Integral straightening vanes reduce turbulence to improve pump efficiency
One, three or five pipe diameters of flow straightening (Type 1, 2 or 3)
Standard, undersized or oversized outlet connections
Direct mount to the suction side of a pump in either horizontal or vertical position
Supporting pads for easy mounting of standard I.D. support foot
Drain connection with plug furnished as standard
Hinged or quick opening/operator assisted covers
Vent and/or differential pressure connections