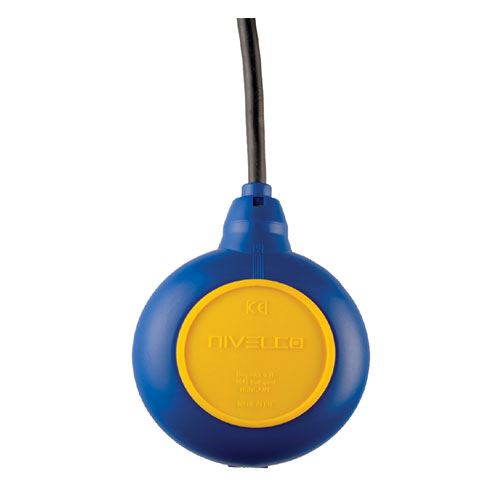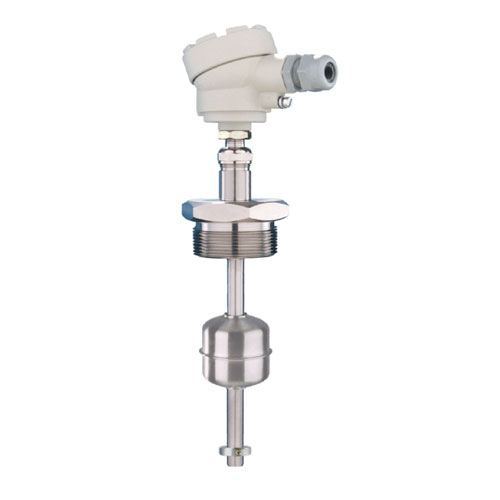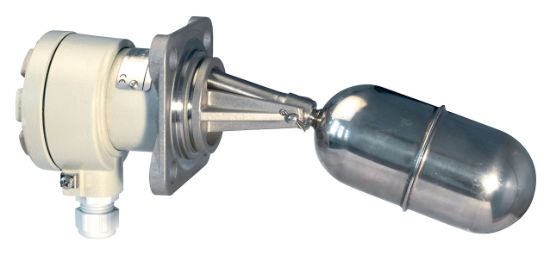 A float switch is a device used to detect the level of liquid within a tank. The switch may be used to control a pump, as an indicator, an alarm, or to control other devices. Float switch uses a micro switch inside a float that actuates when the liquid level reaches the float position.
FLOAT LEVEL
Floating type level switch is suitable for level switching of various liquids, sewage in shafts, tanks, basins or cisterns. The double-chambered float is made of injection moulded tough polypropylene that ensures good waterproof protection. The contacting microswitch is incorporated in the float.
| TYPE | DOUBLE CHAMBERED FLOAT |
| --- | --- |
| MEASURING VALUE | POINT LEVEL |
| FLOAT MATERIAL | POLY PROPELENE |
| OUTPUT SIGNAL | CONTACT OUTPUT |
| PROCESS TEMPERATURE | 0 °C … +50 °C |
| AMBIENT TEMPERATURE | 0 °C … +60 °C |
| INGRESS PROTECTION | IP68. |
MAGNETIC COUPLING
Magnetic float level switches are used for point level detection and level control of liquids in all types of vessels. Measurement principal is a non-contact coupling system is realised by the permanent magnet of the float placed in the tank that can activate the microswitch situated in the housing mounted on the outside. The great variety of both the top and side mounted versions makes it easy to install the switch in any tank at any location. For the simplest level switching you can select models with fixed hysteresis, while for level control application we offer these switches with adjustable hysteresis. Models with rubber or silicon sleeves can be applied for contaminated liquids.
| TYPE | CYLINDRICAL / BALL FLOAT |
| --- | --- |
| MEASURING VALUE | POINT LEVEL |
| MAX ARM LENGTH | 300mm |
| OUTPUT SIGNAL | 1 MICROSWITCH WITH NO & NC CONTACT |
| PROCESS TEMPERATURE | 0 °C … +200 °C |
| AMBIENT TEMPERATURE | -20 °C … +60 °C |
| PROCESS CONNECTION | THREADED, FLANGED CONNECTION. |
MULTIPOINT MAGNETIC TRACKING
Magnetic float level switches are suitable for level detection, level switching and one or multipoint level controlling tasks in normal as well as in hazardous areas. The device consists of a probe tube, a float incorporating a magnet and a housing containing the connection terminals. A maximum of 5 switches can be incorporated in the probe. A sliding sleeve on the top of the probe provides for a simultaneous ±25 mm adjustment possibility of the positioning of the switches. The wetted parts of the level switch are made of stainless steel. The plastic coated versions are suitable for level detecting of aggressive liquids, and the ATEX certified versions are applicable for level switching of explosive materials. Floats and process connections can be selected according to the measured medium and the application.
| TYPE | STANDARD AND PLASTIC COATED |
| --- | --- |
| MEASURING VALUE | MULTI POINT LEVEL |
| PROBE LENGTH | MAX 3M. |
| OUTPUT SIGNAL | REED SWITCHES |
| PROCESS TEMPERATURE | -40 °C … +150 °C |
| AMBIENT TEMPERATURE | -40 °C … +100 °C |
| PROCESS CONNECTION | THREADED |