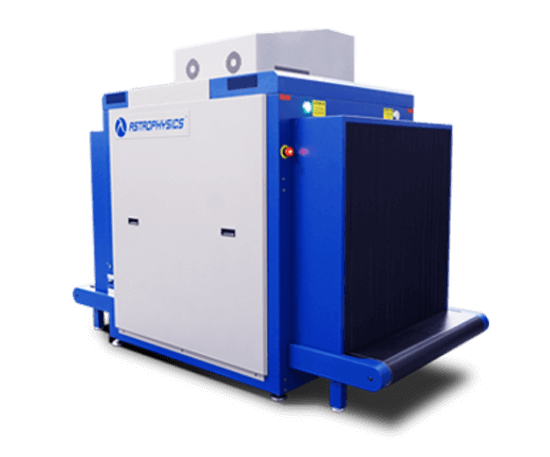 Astrophysics XIS-100XD is a redesigned 100X with a tunnel size of 100 x 100 cm (39.4" x 39.4"). With a repositioned 180kV generator, the XIS-100XD has a low conveyor height of just 30 cm (12"), enabling heavy objects to be easily loaded on and off the conveyor.
Due to its easy loading design, the XIS-100XD heavy parcel inspector has found placement at airports, courthouses, customs facilities and hotels, but is ideal for all heavy parcel inspection.
The XIS-100XD is the epitome of technological innovation for its increased convenience and efficiency. It offers optimized technology, large tunnel dimensions and minimum inspection time.
Specifications
Tunnel Size (W x H) :
100 cm x 100 cm/ 39.4" x 39.4"
Dimensions (L x W x H) :
236.7 cm x 127.5 cm x 190.9 cm/ 93.3" x 50.3" x 76"
X-ray Generator :
180kV, Operating at 165kV