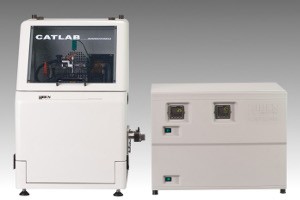 Different MS for gas analysis can be used. A compact bench-top system for real time gas and vapour analysis. For less demanding applications Hiden Analytical offer compact gas analysers. A specialist gas analysis system for advanced research, A compact bench-top gas analysis system for evolved gas analysis in TGA-MS, A specialist gas analysis system for fast event transient analysis, For ultra-high resolution & sensitivity analysis of hydrogen isotopes and light gases, and many more.
APPLICATION
Dynamic measurement of reaction gas streams
Catalysis and thermal analysis
Molecular beam studies
Dissolved species probes
Fermentation, environmental and ecological studies
PRODUCTS COVERED
Mass spectrometers for Surface Analysis, Mass spectrometers Plasma Diagnostics, Mass spectrometers Vacuum Analysis.