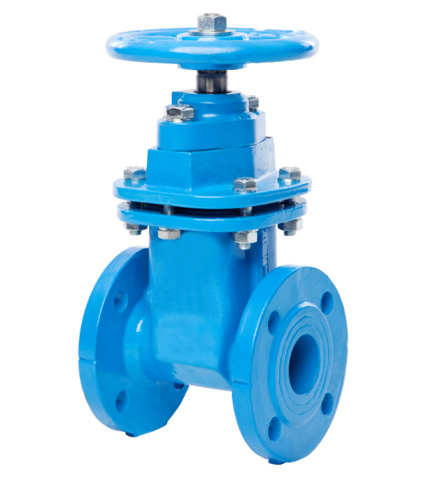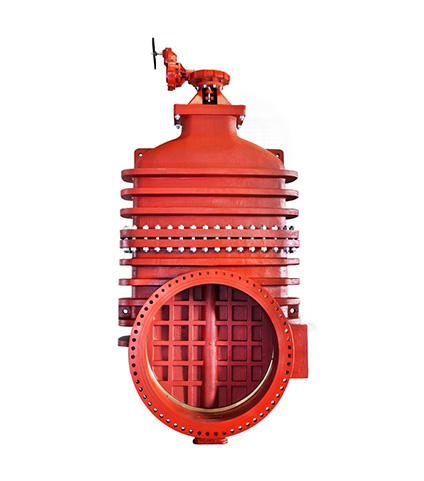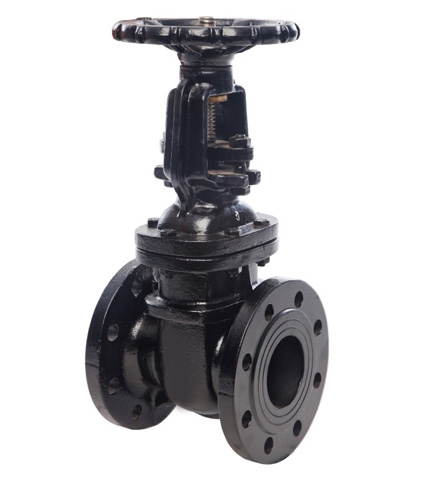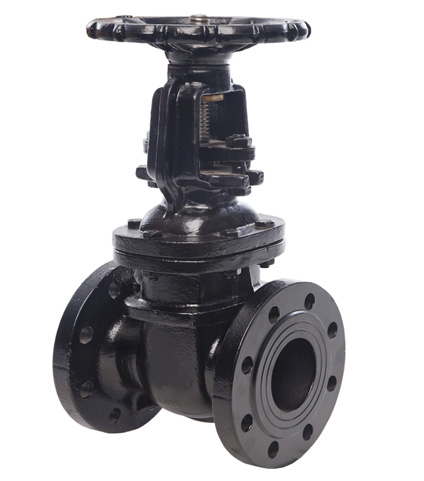 Metal Seated Gate Valves are designed and manufactured for use in wastewater and sewage applications, Dutco Tennant's gate valves are available in both Rising and Non-Rising Stem (NRS) and Outside Screw & Yoke (OS&Y) versions. Metal seated valves are used for isolation purposes and its primary application lies in Wastewater & Sewage operations. Metal seated solid wedge design is available in both rising & non-rising spindle.
The valve is featured with two independent seating surfaces and is fully bi-directional. The body is featured with a full free open passageway equal to the nominal line size to minimize pumping losses. The simple two moving component construction practically eliminates inadvertent damage. Valves are manufactured & tested in accordance with BS 5150 & AWWA.
Metal seated wedge gate valves are primarily designed for the flow isolation of a length of pipeline or piece of equipment. It uses a ductile iron gate that houses bronze rings to ensure a watertight seal. The non-rising stem design ensures that the stem thread is lubricated adequately by the water passing through the valve. The whole internals is water-dependent for lubrication, a factor that safeguards the longevity of the valve.
Features -
Robust low maintenance design
Valves can be manufactured with by-passes, an indicator as well as extension stems and floor stands
100% full bore
Excellent corrosion resistance
Corrosion-resistant
Coating fusion bonded epoxy minimum 300 microns inside & outside
Stanadrd & pressure Rating from 50 mm to 3000 mm
Face to Face dimensions: EN 558 series, BS 5150 & BS 5163
Drilling standard: BS EN 1092-2 PN10/PN16/PN25/PN40
Pressure rating: PN 10 to PN 40
Bronze wedge nut with lubricating abilities providing optimum compatibility with the stem.
Face ring firmly secured to the wedge, machined to a fine surface finish to ensure optimum contact seal with body seat ring.
Wedge with guides, ensuring uniform closure.
A large through bore housing for the stem in the wedge prevents stagnant water or impurities.
Round EPDM Bonnet Gasket fixed in a recess.
Reduced bore.
Internal and external two-pack epoxy coating.
For horizontal or vertical installation.
Features
Handwheel or Chainwheel or Cap or Operating Nut or Actuator.
With Gear, Handwheel or Chainwheel or Cap or Operating Nut or Actuator.
Without Gear, By-Pass Valve, Handwheel or Chainwheel or Cap or Operating Nut or Actuator.
Position indicator.
Locking device.
Alternative Flange drilling.
IBBM (iron body and bronze mounted), stainless steel trim, and all iron trim is also available.
Valve ends can be flanged, spigot, socket, mechanical joint, grooved and shoulder.
Various types of operators such as handwheel, chainwheel, spur gear, bevel gear, pneumatic, hydraulic and electric actuator can be provided upon requested.
Special accessories like by-pass unit, valve locking device, tapped bosses, indicator and limit switches are also available.