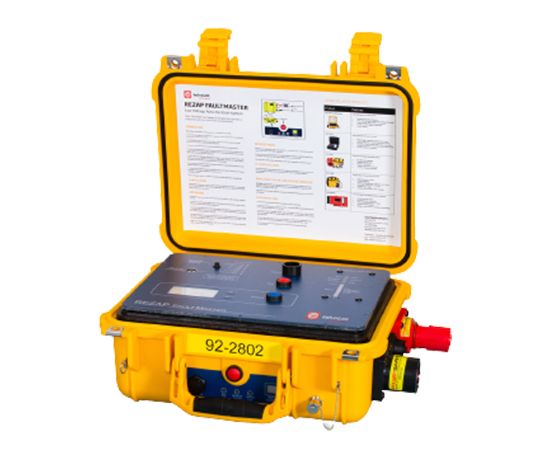 Intermittent faults can be a major challenge for customers, often requiring an hour or more for operators to restore supply.
Rezap Faultmaster is a multi-shot circuit breaker and auto-recloser that rapidly reconnects customers after intermittent LV cable faults, minimising interruptions while keeping staff safe.
The smart device interrupts supply in the event of an over-current event, automatically re-energising the circuit after a short delay. Intelligent electronics and programmable delay characteristics allow intermittent faults to be cleared and restore supplies, or conditioned to accelerate collection of fault data to allow subsequent repair.
Rezap Faultmaster also collects power quality and fault information to enable single-ended fault location.
Benefits:
Rapid reconnection during faults Minimises impact of intermittent faults on supply continuity to reduce customer inconvenience and CI/CMLs.
Assists fault location The device provides power quality and load profiling information that can support single-ended fault location.
Enhanced staff safety Allows the Operator to safely re-energise the circuit via a low-power radio link up to a distance of 30 meters.
Auto or manual reclosing Can be configured in two operational modes, to perform reclosing either automatically or under manual control.
Capability
High current rating up to 400 A (630 A model also available)
Wireless remote operation for greater operator safety
Combined fault location and load profiling enables single ended fault location (SELF)
Web based management interface with message forwarding via SMS and email
'Fault thumping mode' enables a 20% increase in energy to either pass permanent faults or create enough noise at the location of the fault for it to be heard and above ground
Light and easy to carry, ideal for single-person operation