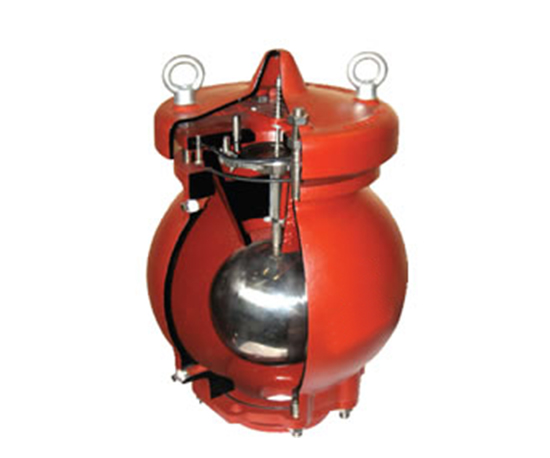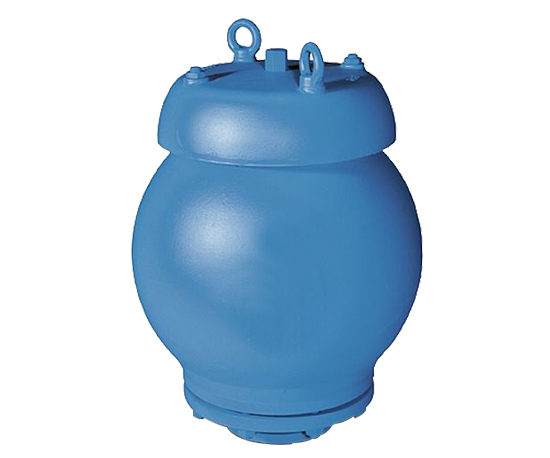 Air trapped in pressurized closed-pipeline systems can be highly detrimental. An air pocket will decrease the cross-sectional area and also increase frictional pressure loss. The combination of the losses for the two-phase flow will always be greater than the pressure loss for each phase flowing alone. So for this, air in a pipeline increases system flow resistance and increases system head against which pumps must operate. The air inside piping tends to collect at high points in the line while flow velocities are low. If the air pocket which is formed is large, part of it will get removed when the velocity increases. This partitioned air may or may not go through the system and it all depends on velocity, pipe size, and pipe down-slope. It may only move into the sloping straight section and then return to the summit when the velocity decreases. While it may sound impossible to completely prevent the accumulation of air within the piping system, the volume can be greatly minimized with the installation of Sewage Air Valves.
Sewage Air Valves exhaust large amount of air from the pipeline at pipe filling and allows air to admit while breaks and drainage for avoiding vacuum in the pipe. This type of air valve closes when the sewage pipe fills up with water and does not reopen until pressure within the pipeline drops below atmospheric pressure. This valve can be used for clean water and wastewater depending upon application. These valves are also referred to as "large orifice valves" and are used for allowing large volumes of air to be exhausted from or admitted into a water pipeline as it is being filled or drained. When draining the pipeline, the float drops, which allow the air to enter, preventing loss of pressure, possible pipeline collapse and damaging water column separation.
Dutco Tennant LLC offers sewage air valves which are tested and tried several times for ensuring optimum performance and quality on which we never compromise. We bring to you the latest state of the art Sewage Air valve design: a single body, double orifice "Sewage Combination Air Valve".
Material Specifications
Sizes: DN50 – DN200
Float(s): Stainless Steel
Pressure rating: PN10/16/25/PN40
Body, Cover: Ductile Iron /Cast Iron
Guides, seat ring, guide ring: ABS Plastic
Orifice balls: Stainless Steel/ ABS Plastic
Internal, external bolts, nuts: Stainless Steel
Hydraulic Test: 1.1xPN for Seat & 1.5xPN for Body
Coating: Nontoxic Epoxy Internally & Externally
Features
Simple and robust design.
Air quantity can be adjusted precisely.
Large free space between float and inner body wall so that suspended particles and foreign bodies cannot result in blockages.
Three air nozzles in the upper chamber with reduced inlet connection against which the float is in firm contact, preventing the penetration of dirt and the occurrence of turbulences.