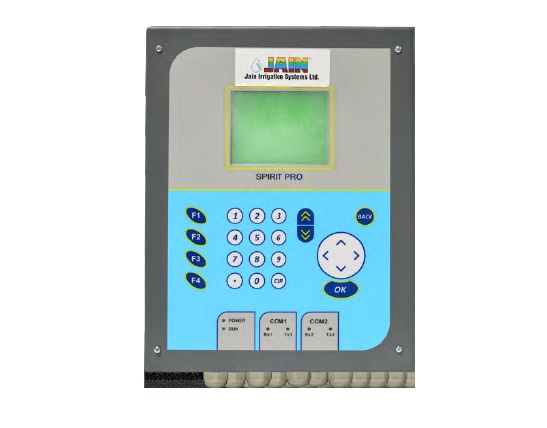 Dutco Tennant LLC supplies a wide range of irrigation system solutions that helps in enhancing overall efficiency and productivity. The Spirit-Pro Controller is an advanced system designed specifically to improve the irrigation system's productivity and efficiency.
This controller system takes into account the quantity of water required, the operation timetable, existing water sensitivity present in the soil and various other parameters. This data is then utilized to calculate when to irrigate and quantity of water needed for each plot. The controller system also helps in generating an efficient fertilizing plan by checking the EC, pH and other element levels that are involved.
The Spirit-Pro Controller is designed to be also operated wirelessly with the help of Radio Remote Terminal (RTU).