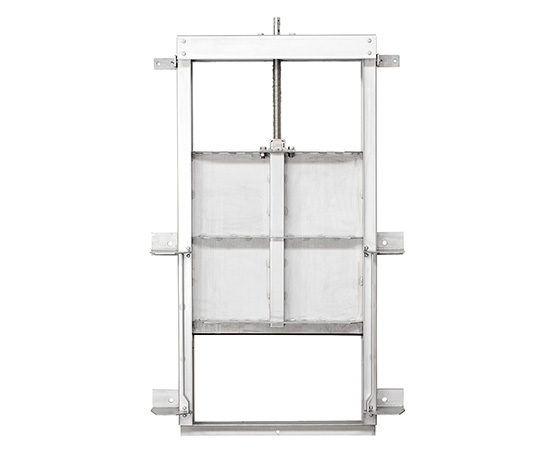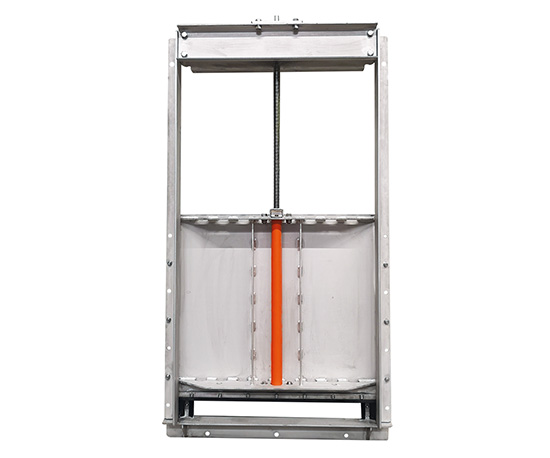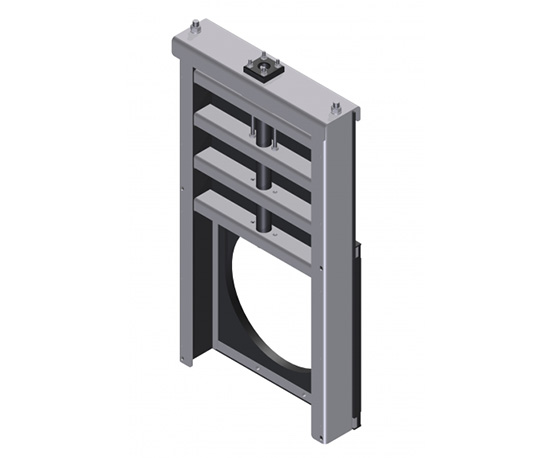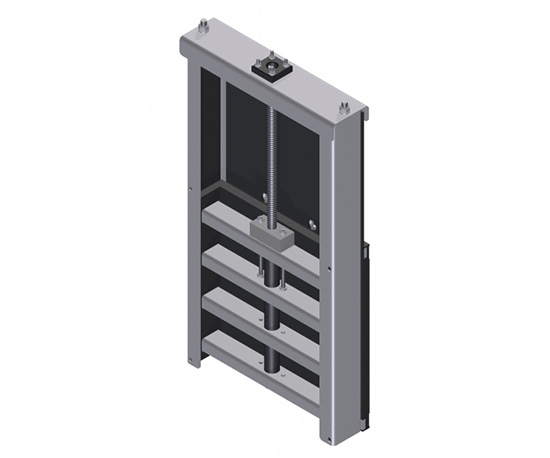 The construction of Stainless Steel penstock allows very large design flexibility which results in a lighter weight and easier to install a gate, the frame can be either open or self-contained configurations, providing a solid one-piece gate. In the case of an open frame with the operator, an operating floor located over the channel for supporting the pedestal is necessary. Stainless Steel penstocks have very good corrosion and erosion resistance and can be operated for several years with minimum maintenance.
Based on the direction of water pressure acting on the gate, the penstocks can be classified as –
On-Seating Penstock: On-seating head refers to the water pressure forcing the penstock into the wall/ Frame.
Off-Seating Penstock: Off-seating head refers to the water pressure forcing the stop logs out of the wall/ Frame.
On-Off Seating Penstock: Penstock designed to withstand water pressure both against the wall/Frame and away from wall/Frame.
Dutco Tennant LLC has been supplying high quality, fabricated stainless steel penstocks, sluice gates and flap valves alongside an extensive range of cast iron valves for the water and wastewater industry. We have also been providing stainless steel stud bolting, fixings and fittings to the civil and construction industries and its streamlined, professional service also extend to companies involved in power generation, industrial waste and effluent treatment.
Salient Features
Materials: Stainless steel grade SS316/SS304/Duplex/Super Duplex
Application: Pumping stations, Sewage treatment plants, Sea Water intake, and sea outfall applications
Configuration: 4-sides sealing, 3-sides sealing, Special profile, Roller gates
Standards: Stainless steel penstocks are designed to meet and exceed the AWWA C561-14 standard. It also meets AWWA C563, BS7775 and DIN 19569 leakage rate standards.
Mounting: Channel, wall mounting, flush bottom
Thrust tubes: Generally not needed
Water pressure & Duty: These penstocks can be designed against any water pressure or metric water column (MWC). Depending on the capacity to withstand various water pressure, the penstocks are also classified as light duty, medium duty or heavy-duty.
Replaceable seals leading to low maintenance.
Testing: Hydrostatic pressure testing available upon request.
Type: Rising & Non-rising spindle.
Operation: Manual, Gearbox, Electric & hydraulic actuation