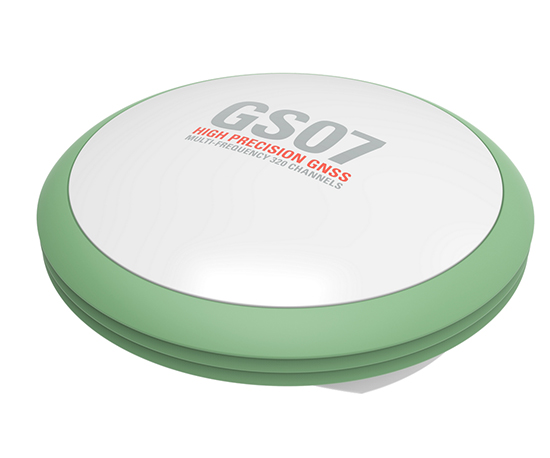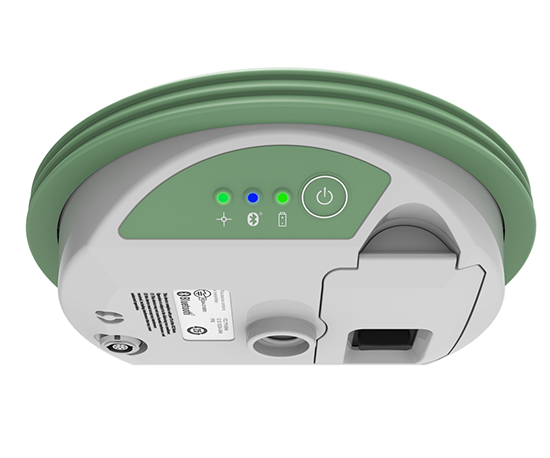 The GS07 is Leica Geosystems' new mid-range GNSS smart antenna. It is the light weight, yet robust piece of equipment which comes with functionality focused on exactly what you need, with the highest quality levels one would expect from a premium Leica Geosystems GNSS portfolio.
The GS07 guarantees fast and reliable stake out and data capture combined in an easy-to-use rover with 320 channels, multi frequency and multi constellation. It also supports expansion of communication devices such as UHF radios which are fully integrated in the CS20. Through its connectivity to Leica Captivate field software and the Leica CS20 field controller, the GS07 delivers true Leica Geosystems quality.
FEATURES
Engaging software- The GS07 GNSS RTK sensor combines seamlessly with the completely engaging Leica Captivate software for a powerfully immersive experience. Through the simplicity of touch, management of complex data is made extraordinarily enjoyable and actionable. Leica Captivate spans industries and applications with little more than a simple swipe, regardless of whether you work with GNSS, total stations or both.
Infinite possibilities- While Captivate captures and models data in the field, Leica Infinity processes the information back in the office. A smooth data transfer ensures the project stays on track. Captivate and Infinity work in conjunction to join previous survey data and edit projects faster and more efficiently.
Powerful handheld devices- Take your entire office on the go when you discover the power to overcome any environment from the palm of your hand. The Leica CS20 controller provides the ultimate in control and convenience with complete mobility. Touchscreen technology allows for comfortable and quick data processing while a stunning 3D view transforms your GNSS experience.
Customer care at a click-

Through Active Customer Care, a global network of experienced professionals is only a click away to expertly guide you through any problem.

Eliminate delays with superior technical service
Finish jobs faster with excellent consultancy report
Avoid costly site revisits with online service to send and receive data directly from the field. Control your costs with a tailored Customer Care Package, giving you peace of mind you're covered anywhere, anytime.