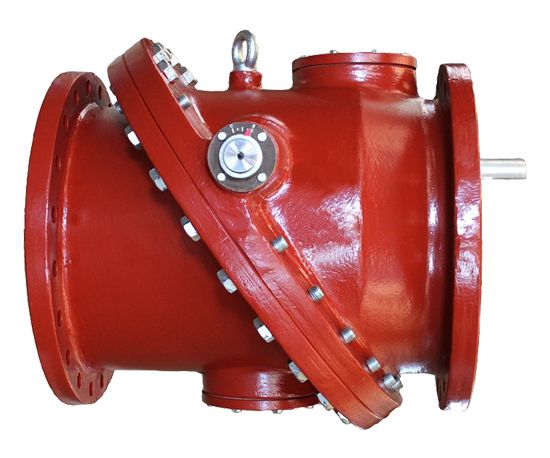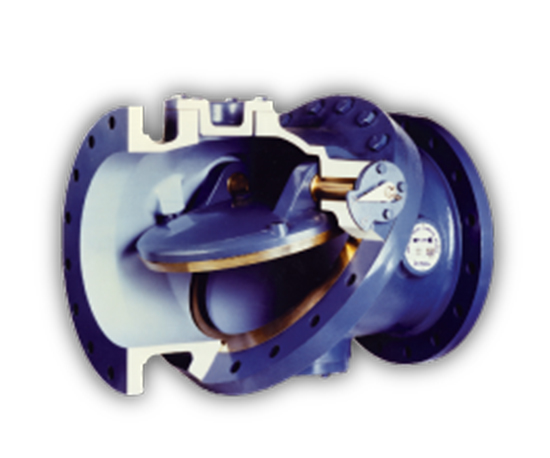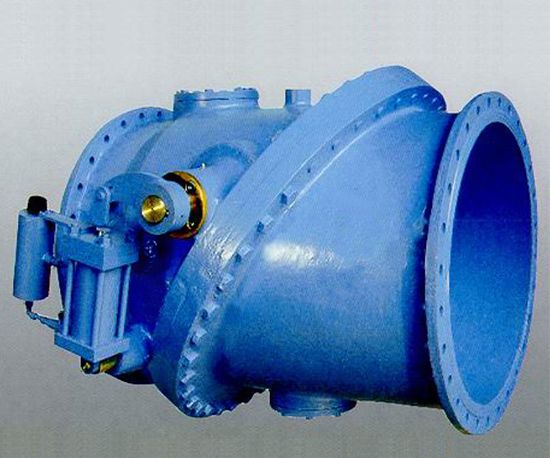 The Tilted Disc Check Valve is made of 2 piece body, designed to accomplish full flow opening by having the disc pivot or tilt in the flow media. The opening stroke range is much less than that of the conventional Tilted Disc Check Valve, therefore reduces opening and closing time critical to controlling flow reversal and reducing sewage water hammer. The full flow area with lower headless ensure check valve will operate with the highest efficiency and durability.
Features
Low Hydraulic Head Loss
Minimal wear on moving parts
Drop tight shut-off
Robust construction
Minimal maintenance
Valves can be fitted with bypass on right hand side of body when facing valve inlet.
Material Specification
Body, Cover : Ductile Iron /Cast Iron
Seat(s) : Stainless Steel / Gunmetal / Rubber
Hinge Pins : Stainless Steel
Internal, external bolts, nuts : Stainless Steel / Galvanized Steel
Sizes : DN50 – DN 1800
Pressure rating : PN10/16/25
Hydraulic Test : 1.1xPN for Seat & 1.5xPN for Body
Coating : Nontoxic Epoxy Internally & Externally