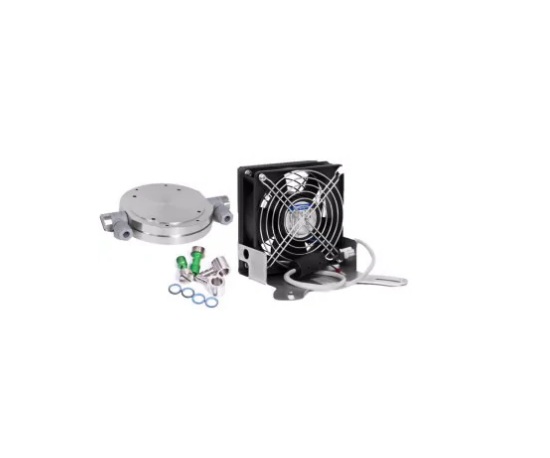 Full range of accessories available to complete any Agilent TPS unit.
Connectivity for Turbo Pumping Systems
Turbo pumping system advanced connectivity enables data communication in a variety of ways, including via Bluetooth and serial port.
Inlet Screens for Turbo Pumping Systems
Agilent inlet screens for turbo pumping systems are sections of protective mesh that provide full shielding for turbo pumping systems against the accidental entry of foreign parts.
Cooling for Turbo Pumping Systems
Air cooling kits enable the best operative temperature in the application context for your Agilent turbo pumping system.