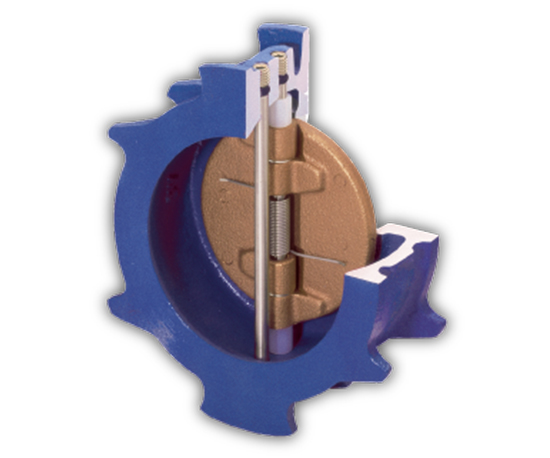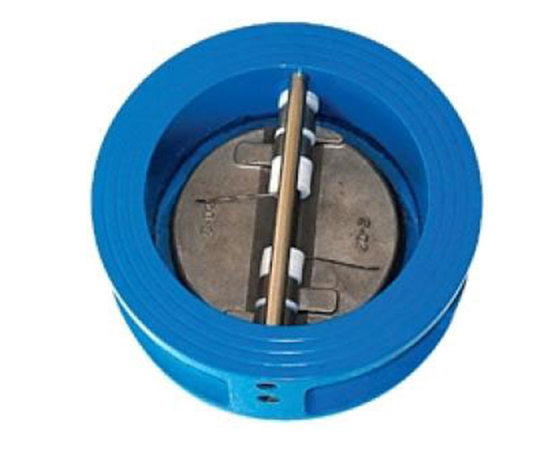 Being a highly recognized Check Valve supplier in the Middle East, Dutco Tennant LLC has been supplying the finest quality Sewage Check Valves for over four decades. Our offered range of valves has a robust design, is user-friendly, modular and extremely durable. Wafer check valves range is one of the most popular all-purpose valves which is designed to fit into industrial settings of all sizes. Our customers always lookout to choose our valves because of their strong and sleek design.
Due to the unmatched quality we offer, we have established ourselves as a noted Check Valve supplier in the Middle East. The primary difference between a standard swing check valve and a wafer check valve is that the wafer types do not have full-bodied arrangements. With the opening of the valve, the disc is forced into the top of the pipeline and due to a very short face-to-face dimension, the body has a reduced bore. Swing type wafer check valve is virtually free of maintenance, the disc is self-centering and protected and it has a special limit stop to protect against sewage pipeline damage.
Wafer check valves got their name from their wafer thing designs. Being sleek, these valves are made to fit in tight spaces between two flanges. There are no controls on this valve. The primary component is a swinging disc in the center which opens in one direction and closes if liquids flow back the other direction. We supply wafer check valves that come with a short pattern sandwich-type flangeless wafer body that conforms to the API 6D and ASME B16.10 face to face dimensions. The valve comes with a simple yet reliable and robust construction. These valves are ideally used for pump discharge duties. A positive shut off of the returning media is ensured by the eccentrically mounted hinge pin in combination with the disc seat. From us, you can also get a spring-loaded version of Wafer Check valves on specific requests.
A simple space-saving installation between the mating companions' flanges are is allowed by the short face to face dimensions and low weight. The wafer check valves are highly suitable for mounting between weld neck or slip-on type companion flanges of different standards. Due to the in-built face sealing 'O' rings provided on the sealing face, the need for flange gaskets during installation gets eliminated.
Overview
IPS connections for Grooved End
Cycle tested 50,000 cycles to assure long, trouble free life
Features
Light Weight.
Reduced Bore.
Small and simple design.
Minimal wear on moving parts.
Disc Stabilization - prevents disc flutter.
Stabilization Spheres - prevent vibration and wear
Lift and Pivot Action - reduces seat wear, prolongs seat life.
Disc Seal Overlap - provides positive seal, prevents seat distortions.
Pressure Sensitive Vulcanized Seats - provide tight closure at both low and high pressures.
Flow Sensitive Closure - spring assisted closure minimizes the potential for water hammer.
Material Specification
Flaps: Ductile Iron
Sizes: DN 40 – DN 600
Body: Ductile Iron / Cast Iron
Cover: Ductile Iron / Cast Iron
Pressure rating: PN10/16/25
Coating: Nontoxic Epoxy Internally & Externally
Hydraulic Test: 1.1xPN for Seat & 1.5xPN for Body
Internal, external bolts, nuts: Stainless Steel / Galvanized Steel