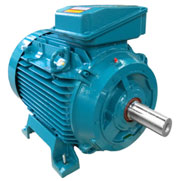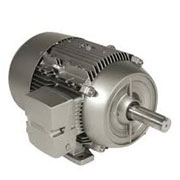 In the Middle East and GCC region, a well-recognized name as a supplier for various kinds of industrial and engineering solutions is Dutco Tennant LLC. For the last four decades, we have been earning recognition and have been working with a list of high-profile clients comprising of both private and public sectors. We have been actively contributing behind the infrastructural growth of various cities and our completed and ongoing projects include schools, colleges, hospitals, museums, shopping malls, offices, airports, networking infrastructure, industrial plants, etc.
Utilities comprise of water, electricity, and gas and they play an essential role in the economic and social development of nations. Factors such as climate change, regulation and competition, and population growth will change the shape of utilities industry abruptly in the coming future. At Dutco Tennant LLC we are continuously striving to provide convenience as well as innovative solutions for utilities in the Middle East. We provide our specialized solutions in the water, electricity and gas sectors along with our global partners. We over a range of turnkey solution from production to transmission and the distribution networks for water, electricity and gas sector.
Aluminum has higher thermal conductivity and lighter weight than iron. Aluminum frame motors use an aluminum frame and brackets. Through our optimized design, it provides a superior cooling effect and aluminum motors are 15 ~ 45% lighter than the casting-framed motor. In addition, our aluminum frame motor is compatible with previously installed motors because it uses the same frame dimensions as the standard motor. Our fine range of aluminum frame general purpose motors are very similar in construction with severe duty and cast iron motors but are much cheaper in price because of aluminum frame and moderate-environment design. Through the use of finite element analysis and strategically placement of each component to resist the effects of stress and vibration ensures high structural strength. Corrosion-resistant materials are used throughout for long life in a wide variety of industrial applications. They are widely used in a diverse range of applications from food and drink to water and sewage, from heating and ventilation to refrigeration. Benefits of aluminum over cast iron are high resistance to corrosion and atmospheric attack and drastic weight reduction as aluminum weights one third that of cast iron.
We offer complete turnkey solutions from the supply, to delivery to installation. For any assistance and information regarding this product feel free to contact us.
Features
Optimized design using aluminum with excellent thermal conductivity, allowing for its compact dimensions and a 15 ~ 45% lighter weight than the casting-framed motor.
Aesthetic exterior adopting an aluminum diecasting process
Compatible with casting frame and brackets
Adopts Protection Code IP54
Attachable/removable foot
Changeable terminal position (112Fr. or higher)
Available Sizes
| | | |
| --- | --- | --- |
| Kilowatt | 0.4 to 11kw | 0.4 to 11kw |
| Speed (RPM) | 2 Pole | 4 Pole |
| Frame Size | 71 to 160 | 71 to 160 |
Application
Pumps
Fans
Crushers
Conveyor belts
Mills
Packaging equipment
Grinders and others
Elevators
Presses
Centrifugal machines