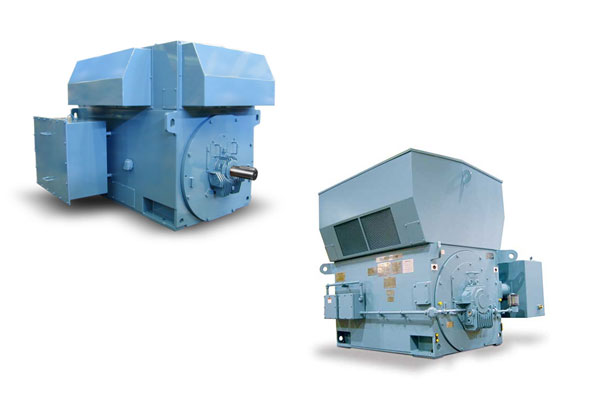 IEC standard motors feature excellent insulation systems and strict process controls and quality management that allow for a low vibration and noise structure design. Its double cage rotor structure and special varnish finishing, as well as international standards (e.g., IEC, NEMA, and IEEE), allow the motor to run perfectly under various load conditions including a condition with a wide moment of inertia.
Features
Excellent insulation system (class F Supact Insulation System)
Special cage rotor structure suitable for various load conditions (double cage, deep-slot cage type)
Low vibration and noise structure design (ANSYS & NASTRAN)
Optimum design through electromagnetic and flow analysis (C.F.X & FLUX 2D)
Application
Pump, Fan, Compressor, Crane, Mill, Crusher
General and steel industries
Petrochemical and cement plants
Hydraulic & thermal power plants
Atomic power plant (Class-1E (Q-Class) & Non Class-1E Motor)
Ships
Scope of Production
| | Voltage | Rating | Speed |
| --- | --- | --- | --- |
| Low Voltage | Up to 600V | Up to 750KW | 2P, 4P,6P,8P |
| Medium & High Voltage | 3.3KV to 13.2KV | Up to 20000KW | 2P, 4P,6P,8P |
Enclosure
TEFC, TEAAC, TEAO, ODP, WPI, WPII, Water-Cooled or Pipe-Ventilated.