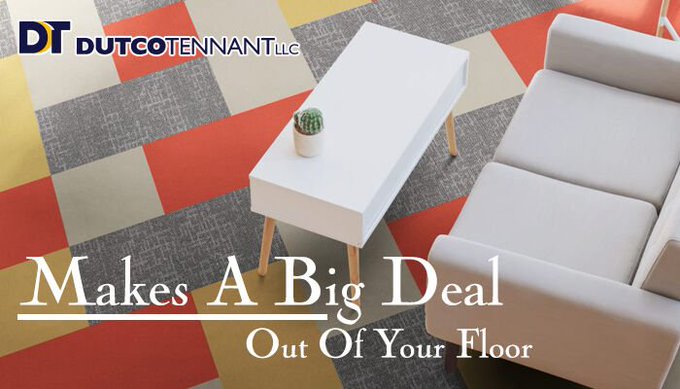 CONSTRUCTION SPECIALITIES
A combination of products and services for construction, infrastructure and industrial segments.
The real estate and building industry of the Middle East and UAE region has been at the forefront of exponential development and from the last few decades, the country has witnessed the rise of some of the biggest architectural giants of the world.For this exponentially growing building and construction projects in the area, it is required to be supported by a solution provider who can provide an advanced range of products required for the development of those projects. Dutco Tennant LLC's construction specialties segment comprises a portfolio of products and services for several industrial and engineering segments like infrastructure, construction and industrial segments, and for our exceptional product range, we have been hailed as a leader in Dubai construction specialties. From us, you can get a huge range of commercial construction specialties products like vinyl floor tiles, commercial flooring, raised floor, carpet flooring, commercial carpet, vinyl floor tiles, vinyl laminate flooring, rubber flooring, rubber floor tiles, and others. We can assist you with solutions for building expansion joint covers and entrance matting systems along with metal products. The countries of the Middle East and GGC region have been witnessing a lot of growth in the residential complexes, education, healthcare, education, fitness, and leisure projects. To support and assist those projects we offer our advanced range of solutions for a lot of turnkey sport and health projects for the leisure industry such as sports surfacing for indoor and outdoor areas, gym flooring, kids play/gym/sports equipment, seamless flooring solutions for children's play area, seating arrangements for the stadium and public area seating. For satisfying the requirements of our customer needs we also offer a line of value-added services comprising of seating solutions for Auditorium Cinema seating, Airports, Lecture halls, and other seating applications for the public. In construction Specialities division, our product offerings have been divided into two wide divisions -
Flooring Products
We provide unputdownable construction flooring products to make your floors aesthetic yet comfortable and safe. Our supplied range of flooring solutions has been designed exclusively from handpicked materials that are suitable to use in any place whether it is a residential area, office area, or any other place. Throughout the entire construction process, we follow strict quality control measures for ensuring value creation and every step. This value creation change guarantees that our supplies remain completely harmless for the people and the environment and are suitable for use in every scenario. With our extensive product offerings, we have earned the recognition of a leading flooring product supplier in the region.
Subdivisions of our flooring products -
 Raised Access Flooring - These false flooring products and raised floor panels have been designed keeping in mind the continuously developing requirements of the new age workspace.
Carpet Flooring - We have been providing prayer room carpets for all around Dubai and Gulf regions, and our commercial carpets are comfortable to sit and walk on. Our products can be supplied quickly and undergo faster installation.
Vinyl Flooring - Vinyl Floorings are ideal for heavy traffic applications like the healthcare industry, retail, and educational avenues. Dutco Tennant LLC is your reliable flooring solutions provider in the Middle East and the GCC region.
Rubber Flooring - Rubber flooring provides ample opportunities to accompany whatever area of the building you are trying to enhance from the workout room to an enduring surface for a kid's playroom. We are one of the most popular providers of rubber flooring solutions in the Middle East and Gulf region.
Safety Flooring - Safety flooring solutions protect the floor from wear & tear, chemicals, oils & greases, drainage, and provide fatigue resistance too. Our rubber safety flooring solutions are available at very reasonable prices and are best in quality.
Acoustic Flooring - With a special focus on Acoustic floor-filling and soundproof floor solutions, we have a brilliant reputation for providing inventive solutions that solve various commercial and residential projects' acoustic requirements.
Architectural Finishing Products Our Architectural Finishing Products range deals with a comprehensive, high quality, ground-breaking and hard-wearing range of Expansion joint profiles, Roofing tiles, Stair nosing Profiles, Entrance mat, Finishing profiles, Access Doors & Hatches. These products are highly reliable and cost-effective and have been designed to offer you maximum functionality, superior craftsmanship, and exceptional toughness. So if you are working or planning on an ongoing or future building and construction projects in the Middle East and GCC region then you need assistance from a reputed construction specialties company and Dutco Tennant LLC is the best choice for you.
Get a Quote