LABORATORY SOLUTIONS FOR COVID-19 TESTING LABORATORIES
COVID-19 has created an unparalleled situation of highly contagious infection and a high mortality rate. The Pandemic has also created a high level of stress in even healthy individuals due to fear of contracting the virus or due to being forced to stay at home and practice social distancing. The entire world is struggling to come to terms with the realities of the current emergency and that makes it very important for all of us to contribute in these difficult times in whatever way we can. More than 2 million people are infected globally with over 160,000 fatalities and growing.
Being a solution provider for more than four decades with our services in establishing pathogen testing laboratories, we Dutco Tennant / BCL coming forward to work with the government and private medical entities, contractors and consultants in giving them a hand in meeting high-throughput sample testing. DUTCO/BCL offers a wide range of products/solutions in establishing new COVID-19 testing laboratories with our renowned suppliers.
Here is a list of COVID 19 Testing Laboratory equipment that we supply:
COVID 19 Extraction Booth (Walk-in Booth), Korea KIYON, Korea
This is the perfect solution that makes it faster, reliable and easy to collect virus & harmful pathogen test specimens from suspected patients. It can be used at essential public places that attract high footfall every day like Airport, Hospitals, Government Facilities, and Virus Testing facilities, etc and can provide extensive advantages for both the Medical Staff and the Public.
Real-time PCR, Techne UK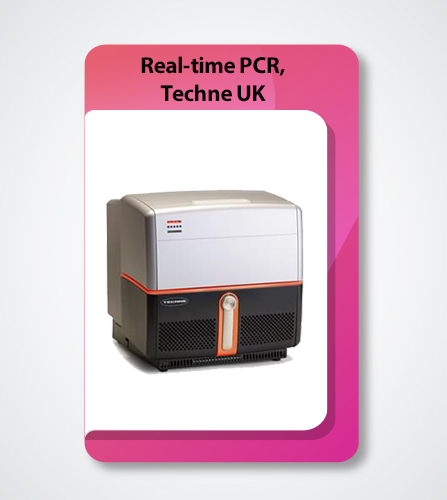 This Real-time PCR system is a new, high specification, economically priced real-time thermal cycler from Techne features the highest thermal block uniformity and the fastest run time of any block-based qPCR system on the market. It helps researchers to bring run times for an optimized 40 cycle reaction down to only 15 minutes.
DNA/RNA Extraction system, PSS Europe GmbH, Germany
This highly precise, easy to use, benchtop instrumentation for fast, low-cost nucleic acid extraction offers faster, cleaner and more efficient magnetic bead extractions for high-purity nucleic acid recovery. PSS has developed the unique Magtration (magnetic filtration) technology to optimally separate magnetic beads in a fully automated workflow. It is very compact and frees up extra space.
Multichannel Pipetting Robot (Assist Plus), Integra Biosciences Switzerland
Modern laboratories increase throughput with Multichannel pipettes. But prolonged manual pipetting takes up precious time and can lead to repetitive strain injuries. ASSIST PLUS pipetting robot streamlines routine pipetting tasks at an affordable price. Using electronic multichannel pipettes, the system automates pipetting tasks, eliminates physical strain and ensures superior reproducibility and error-free pipetting.
Biosafety Cabinet, Bioair Italy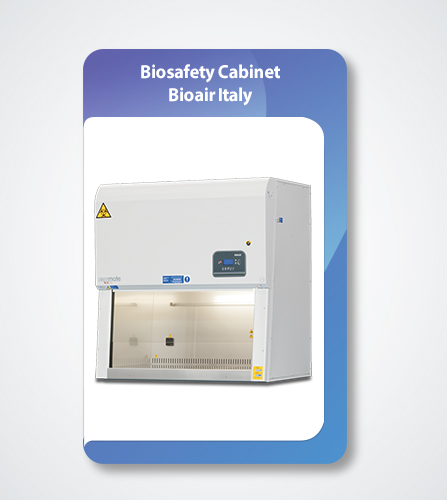 The new Class II (type A2) Microbiological Biosafety Cabinets SafeMate EZ series includes premium features in an entry-level priced cabinet. The "V"-shaped antiobstruction grill allows working without worrying about armrests, while the self-positioning electrically operated front sash makes sure that the front aperture is always at the right size for comfort and safety.
Nano spectrophotometer, Jenway UK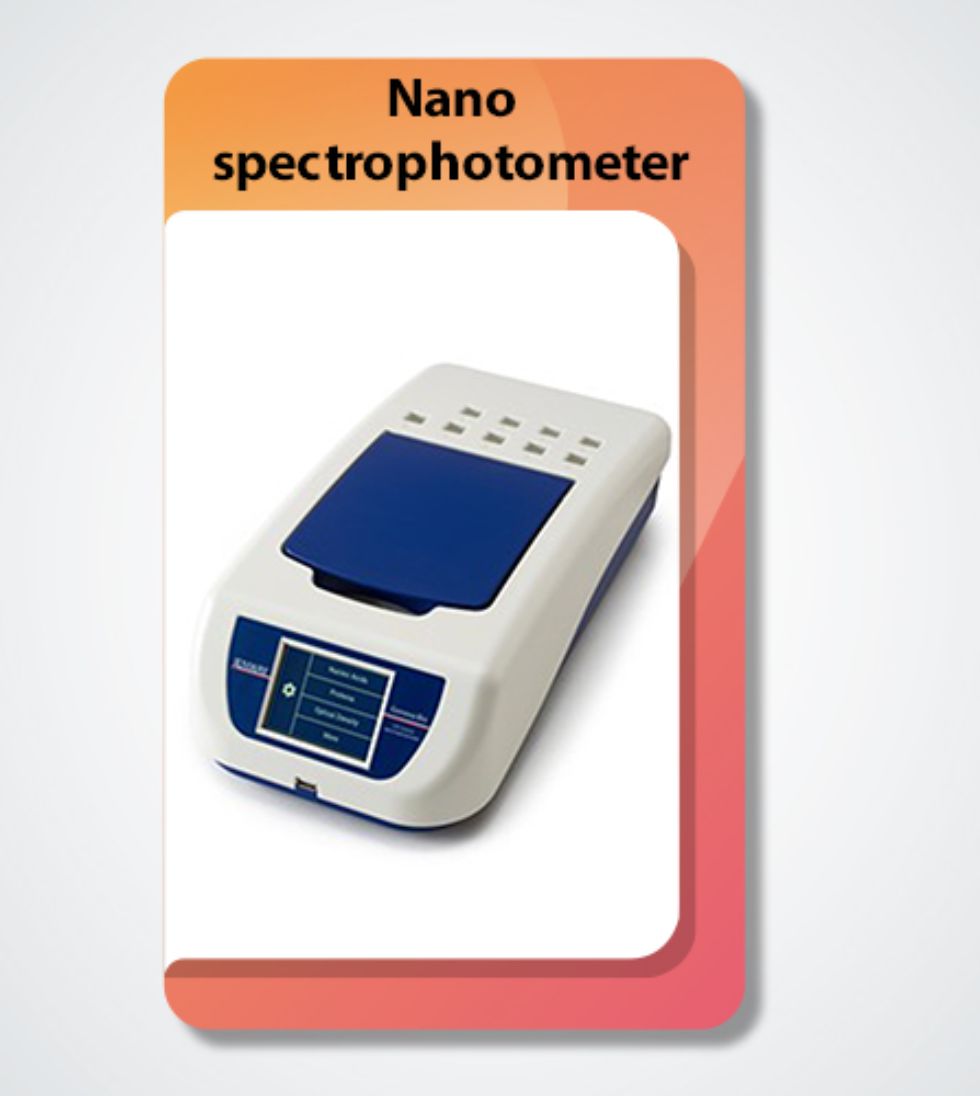 This Genova Bio is a simple, low cost, easy to use UV/visible spectrophotometer that is dedicated to life science applications. The fast, responsive color touchscreen and pre-programmed methods for the measurement of nucleic acid concentration and purity, protein assays and cell density, make this spectrophotometer the ideal addition to any laboratory.
Freezer / Refrigerator, Pol-Eko, Poland
This Laboratory Freezer is highly recommended and ideal for long-term storage of samples and biological material for research, storage of easily decomposing material (e.g. solid-state), freeze resistance tests (e.g. of building materials: concrete, wood, etc.), pre-freezing, plasma storage.  It comes with LAN, USB ports for data transfer, multi-segment time and temperature programs, visual and sound alarm and more.
Bunsen, Fireboy, Integra Biosciences Switzerland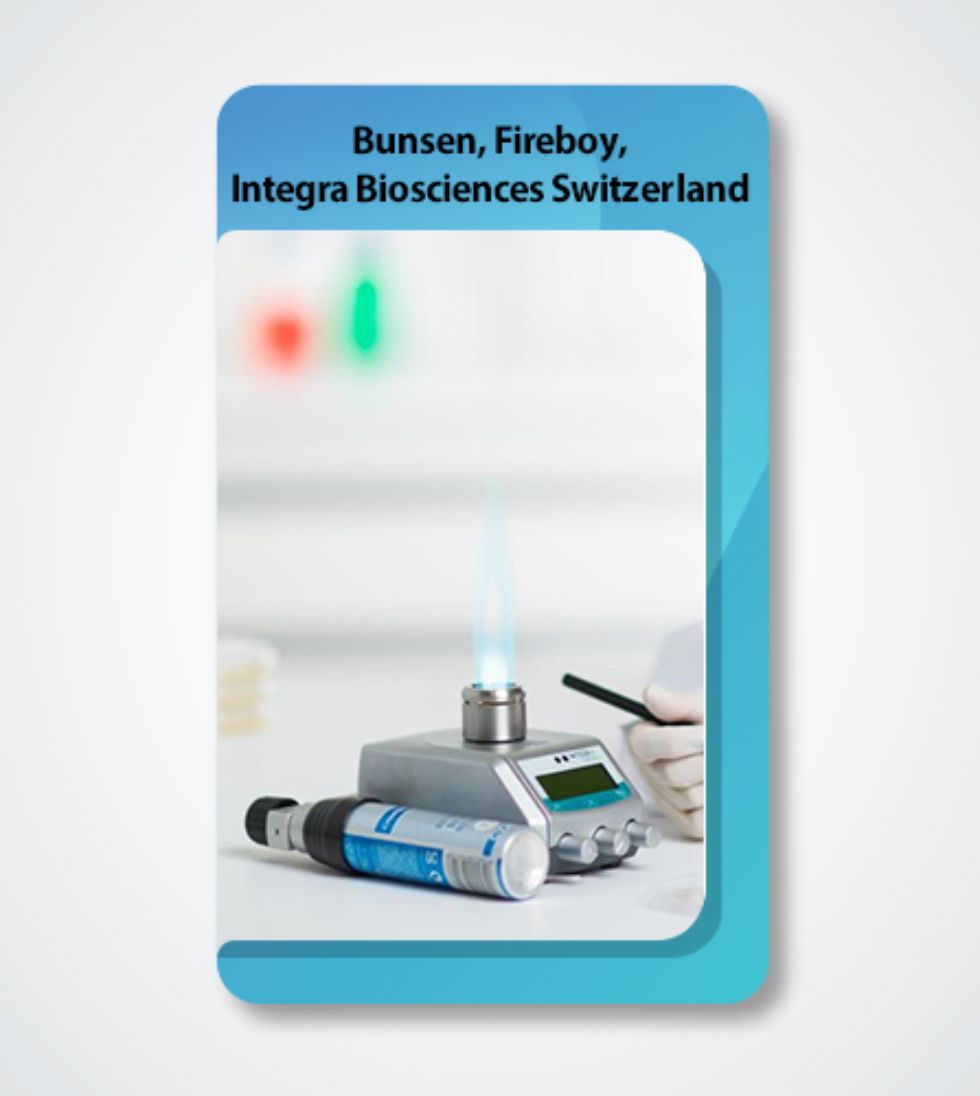 Bunsen Burners are conventionally used widely as standard equipment for routine flame sterilization work but a huge risk factor lies within. The FIREBOY Portable Safety Bunsen is a safe alternative as it not only prevents the danger of gas leaks but also reduces the risks of fire or burns if unintentionally left on.
Autoclave, Priorclave UK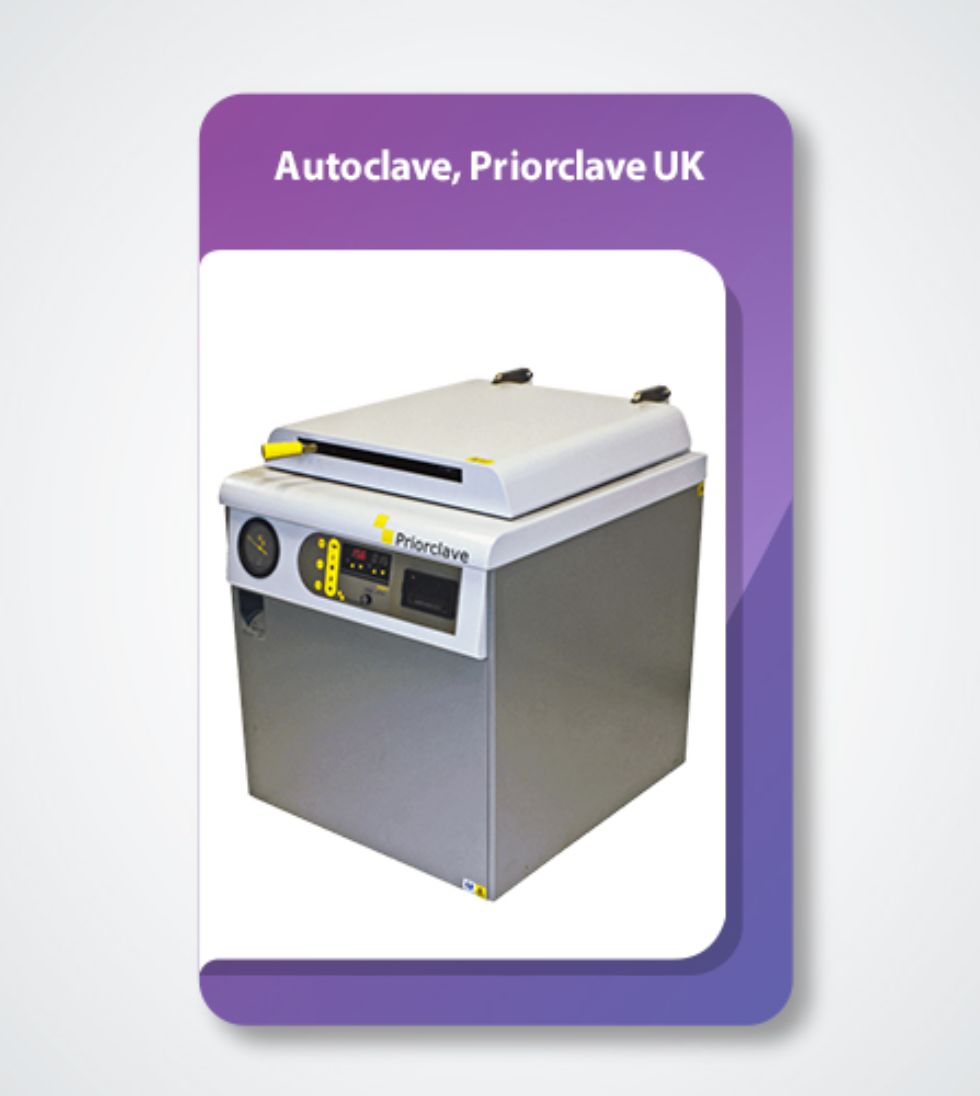 We have several models of AUTOCLAVES / STERILIZERS available with us. The Top loading variant is very popular internationally and in for life-science research. All models include the most current version of our full-featured, fully-programmable Tactrol Control System.  They easily accommodate the tallest flasks, fermentors, and bioreactors, they're also excellent for waste processing, especially in large batches.
Glassware Washer, Smeg Italy
Available in several sizes to suit the requirements. Available in 60cm width or 90cm width or free-standing and double door options for large throughput. It can wash up to 95°C - antibacterial thermal disinfection. It has a peristaltic pump for liquid detergent and acid liquid neutralizer. The washing chamber and internal door in AISI 316L stainless steel.
Dutco Group believes that by empowering the health officials who are working without any break every day to keep us safe and fine will only lead us to overcome this ongoing situation. We have made small efforts by supporting them with a contribution of AED 15 million to the Community Solidarity Fund Against COVID-19 and we are trying our best top further help the needy with everything we can.
Get a Quote