Explore innovative products from Asteknik at The Big 5
Dutco Tennant LLC has always believed in serving customers with the most advanced range of solutions. You always try to connect with the people to know about their latest demands, their wishes about what they want to have and what are they looking for. The Big 5 exhibition creates an exceptional pathway for us to get closer with all our customers, meet with them to showcase our newest products, demonstrate and explain to them about our solutions and more. For over 40 years, the exhibition has brought together the global construction community for exploring the opportunities available in the Middle East, South Asia and Africa. With a huge success in the year2019, which was possible because of the participation of all of you, we are finally coming back to this prestigious exhibition after a gap of one year.
The global pandemic forced the organizers to cancel this event in the last year and this year due to much better conditions and safety precautions, the Big 5 is finally coming back with specialized events for uniting the global construction industry physically. The entire premise will be taking some necessary precautions for offering a safe environment for all the visitors and exhibitors for meeting new suppliers, take a look into innovative products and learn from the experts of the industry.
As you all know that we have exceptional partnerships with some of the industry-leading suppliers in the region. For the construction specialities department, we have made an exceptional tie-up with Asteknik, a very renowned name in the industry. Since 1985, Asteknik has emerged as the global leader in manufacturing Aluminum Expansion Joint and Finishing Profiles for construction projects. They have been bringing out a high-class range of products at competitive prices. The brand mainly focuses on customer satisfaction with the ever-changing demands of the construction industry. They have been a trusted solution partner for all the customers. In one of the best aluminum extrusion plants in Europe, Astkenik manufactures products that stand by all the international standards and accordances. As a natural consequence of long-term and reliable relations with international business partners, the products of Astkenik are exported to over 50 countries and are trusted by several prestigious projects.
At our stall number 7D301, what can you expect this year to see from Asteknik?
Expansion Joints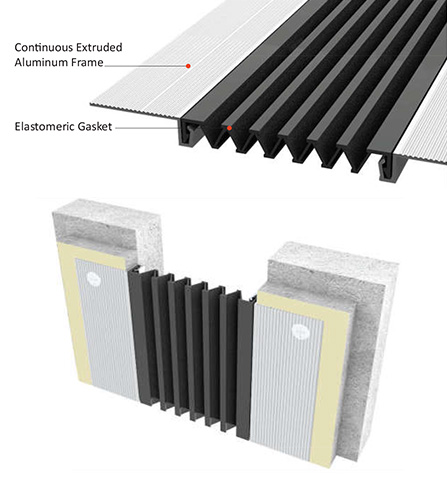 Asteknik has an extensive range of Seismic, heavy-duty, watertight expansion joint covers for walls, ceilings, roofs and floors which are all manufactured in several dimensions and can be used in the exteriors and interiors of the building. The joints can be found in various colors and types. They can be installed with fire barriers which can offer excellent 4-hour fire protection.
Stair Nosing Profiles
Stair Nosing Profiles are used for making, defining and protecting the laying of steps in ceramic, marble, stone, etc. They can improve the safety of steps, protects the edges of the stairs from chipping and cracking, and provides an aesthetically pleasing finishing profile.
But there is more to explore from Asteknik and Dutco Tennant LLC at the Big 5 2021. Join us from 12 to 15 September 2021.
Get a Quote