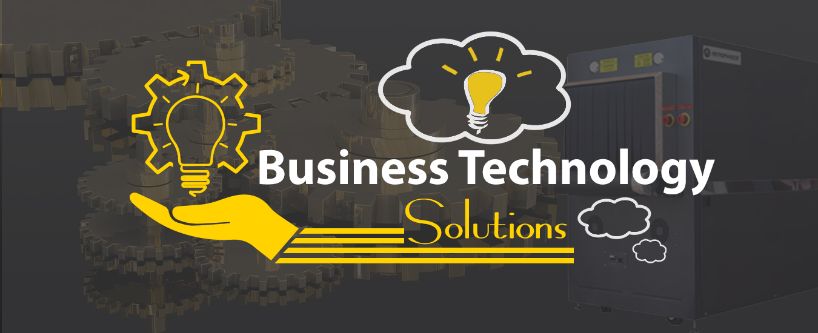 EXPLORE THE TRENDING TECHNOLOGIES OF SECURITY SOLUTIONS AT INTERSEC
Intersec has established itself as the leading trade fair for safety and security worldwide and also as a successful communication platform for the protection and security industry. Every year in Dubai, this exhibition is held where over 1200+ exhibitors visit from more than 54 countries of the world to showcase the trending technologies for the areas of commercial security, information security, fire and rescue, safety, health, homeland security, and surveillance. Every year around 34854 visitors from 135 countries come to visit this event and because of this amazing international footfall, Intersec is of unique value for all target groups of the safety and security industry.
Over the years, Dutco Tennant LLC has been participating in this event to demonstrate our latest offering in Business Technology Solutions. Our branch of Business Technology Solutions consists of a big product range that includes best technology solutions, services, and products from greatly reputed vendors that are interoperable and complement each other. In this section, you can get all your products which can make your business thrive like Audio Solutions, Master Clock System, Security Solutions, Digital Signage & Video Wall, Lighting Control & Solutions, Scanners & Detectors, etc.
This year at the 22nd edition of Intersec, what new products can you expect to see at our stalls? Read on to know more.
Astrophysics XIS 6040SE
Astrophysics XIS 6040Special Events X-Ray Machine is the latest model based on the 6040 frames. It consists of a heavy-duty caster wheel with shock absorbers for easy relocation. The unit includes a folding monitor arm, handles, and tunnel extensions with retractable side guards, folding roller tables, etc. It is suitable for Courthouses, Prisons, Embassies, Government buildings, Police stations, Post offices, etc.
Features –
Based on the 6040N frame
Dimensions (LxWxW): 242.6cm x 80.4cm x 184.2 cm
Heavy-Duty Casters with Shock Absorbers for Easy Relocation
Folding monitor arm
Handles
Tunnel extensions with retractable side guards
Folding roller table (No tools required)
Astrophysics XIS 6040VI-3D
The 3D X-ray Baggage Scanner, Astrophysics XIS 6040VI-3D comes with a tunnel opening of 60 cm x 42 cm (W x H) and Single X-Ray Source of Powerful 180 KV generator. It has three detector arrays (-18, 0, 18 degrees from vertical) which can be configured to three view systems to get 3 images with one scan. Additionally, XIS 6040VI-3D has "Rocking" display mode cycles which provide orthogonal and oblique views simultaneously. It has Pole mounted 24 "monitor and control panel (Configurable and Adjustable) with Stainless steel accents. If you are looking for a scanner with a small footprint to fit through standard doors and also is mobile and user-friendly then this can be your ideal choice.
Tunnel Size: 60 cm x 42 cm (W x H)
Single X-Ray Source - Powerful 180 KV generator
Three detector arrays (-18, 0, 18 degrees from vertical)
Configurable three-view system
3 images with one scan
"Rocking" display mode cycles 3 views
Provides orthogonal and oblique views simultaneously
Pole mounted 24 "monitor and control panel (Configurable and Adjustable)
Stainless steel accents
Dimensions (L x W x H): 189.26 cm x 83.31 cm x 134.62 cm
Small footprint
Will fit through standard doors
Mobile and user-friendly
Get a Quote