Explore world's leading range of Materials Testing Systems @ARABLAB
The globally leading trade show for the global laboratory and analytical industry ARABLAB is an exciting event where each year over 1000 exhibitors meet with over 10,000 buyers from over 100 countries. This event consistently attracts global buyers, investors and laboratory professionals from a wide variety of industries like forensic science, research solutions, robotics, biotechnology, food testing, and others. It gives the visitors the opportunity to attend free seminars based around seven industry sectors which will discuss the latest innovations and technologies in areas including the environment, specialty, chemicals, biotech, and medical research. Dutco Tennant LLC, being a highly reputed and fast-forwarded company, always looks out to bring out the most updated and advanced range of solutions to cater to the highly evolving industry demands and uses this amazing opportunity to showcase its newest line of products to the visitors.
Walter+bai ag Testing Machines are renowned for supplying a wide range of material testing machines and systems for the safety and quality of materials, industrial products, and buildings. For over 45 years they have been serving the several industrial sectors like automotive and aircraft industry, metal industry, plastic, and rubber industry, the chemical industry, construction industry, biomechanics as well as institutes and universities with their superior product range. With their comprehensive knowledge and engineering capabilities, they offer standard testing machine and also customized solutions which are known all over the world. At ARABLAB 2020, visitors of our stall will be guided about the futuristic range of Material Testing equipment from Walter+bai ag.
Here is a short glimpse at their product range –
Materials Testing Systems
Walter+bai Testing Machines are renowned all over the world as the pacemaker for trendsetting technologies. They are highly essential for the safety and quality of materials, industrial and buildings. This product category comprises of –
Static Universal Testing Systems - Used for monotonic tension, compression, flexural, shear, and others.
Dynamic & Fatigue Testing – Suitable for dynamic fatigue testing (LCF, HCF, TMF)
Axial/ Torsional Test Systems - For static and dynamic biaxial testing.
Biaxial Test Systems - Biaxial testing of composites, metals, textiles, biomaterials.
Torsional Testing Systems – For determination of shear modulus, modulus of rupture in torsion, and yield strength in shear
High Force Systems – High-Force Mechanical Testing is critical for the determination of the mechanical properties of materials.
Impact Systems – Impact tests according to CHARPY and IZOD
Rotary Bending Testing Machines – Fatigue Strength Testing on Constant Rotating Rods in accordance with Din 50 113
Automated Test Systems - used for different testing requirements including tensile tests of metals, composites, plastics, etc.
Hydrostatic Pressure Testing Systems – Static and Dynamic high-pressure testing systems
Structural & Component Testing
Walter+bai's extensive range of components and complete systems for testing of structures and components are renowned worldwide. Their product range includes components and complete systems for Civil, Structural, Architectural, Aircraft, Spacecraft, Automotive, Railway, Shipbuilding, Energy and other industries.
This sector comprises of –
Portal Frames & Rigs, Actuator, Hydraulic Power Supplies, Hydraulic Service Manifolds, Hardline Installations, Digital Control System & Software.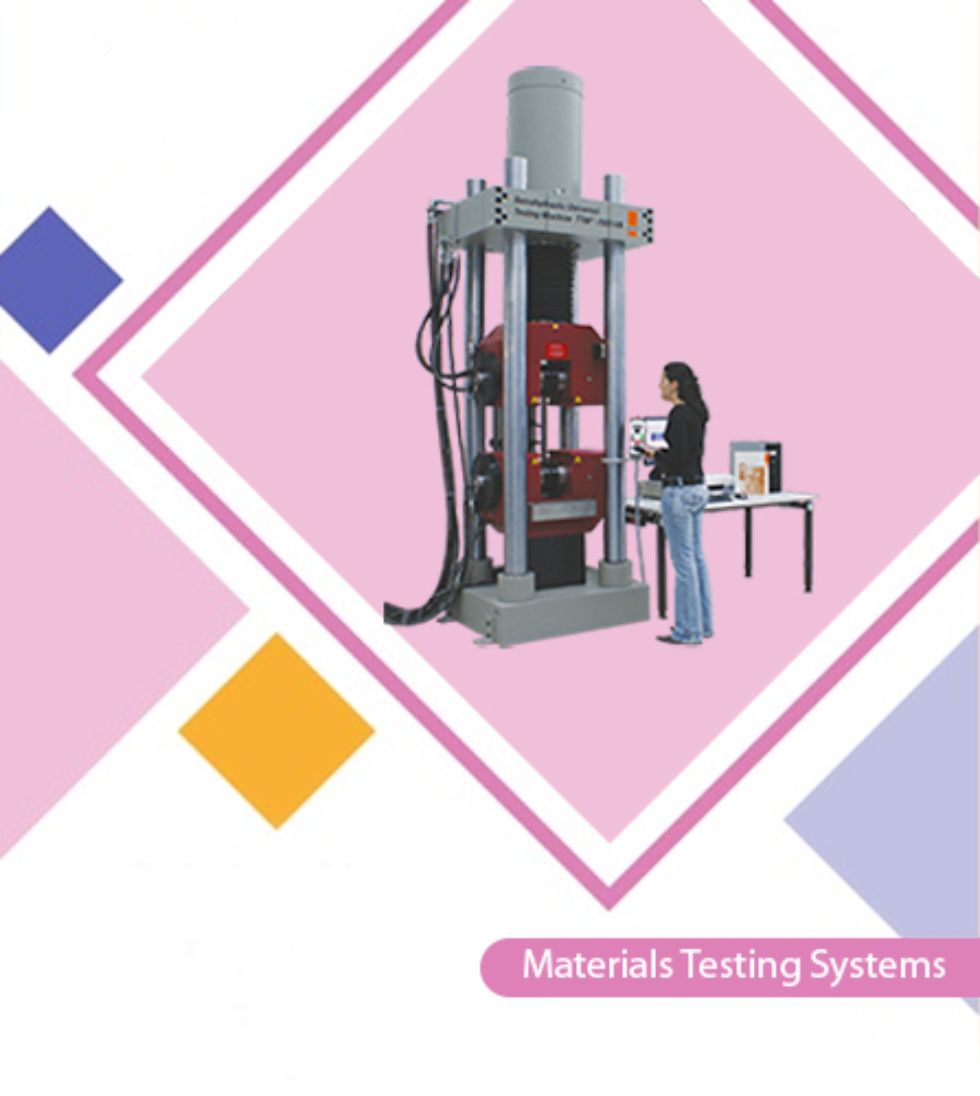 Modernization and Upgrade
If you are looking for modernization and upgrading of Electromechanical Systems and Servohydraulic Systems, then Walter+bai is the perfect place to find all your necessities.
Building Material Testing
For Material Testing of building, Walter+bai offers a whole bunch of equipment for Asphalt and Bituminous Testing, Cement Testing, Concrete Testing, Rock Mechanics Testing, Soil Testing, Wood and Timber Testing.
So are excited to know more about all of these exemplary Materials Testing Systems from Walter+bai? Then come visit us at ARABLAB 2020.
Get a Quote