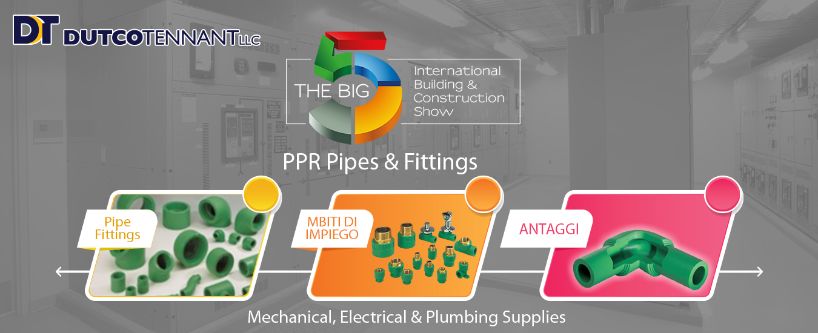 AT THE BIG 5, LEARN MORE ABOUT WHAT'S NEW IN PPR PIPES AND FITTINGS FROM AQUATECHNIK
The BIG 5 Dubai is the grandest trade fair of the Middle East for the construction sector where visitors can explore around 20,000 innovative products which will help them to stay up-to-date with the industry's latest developments. This event gives the visitors all-in access to the region's top buyers and distributors. In this spectacular extravaganza, more than 2200 exhibitors from over 66 countries participate each year. Dutco Tennant LLC wants to use this amazing opportunity to announce its latest products from Aquatechnik which are aimed at helping the construction sector to reach new heights.
Systems for sanitary, heating, air conditioning and compressed air systems that can be used in civil and industrial environments are manufactured and distributed by Aquatechnik. The production site located in Magnago comprises an injection molding department, an extrusion department and a mechanical workshop that allows the construction of equipment and tools necessary for the processing of various systems. They also have laboratories and the research center, which together with a high level of automation, guarantee productive results and high-quality standards.  They have always given special attention to product quality, attention to detail, attention to the growing needs of the market and speed in distribution as well as efficiency in service have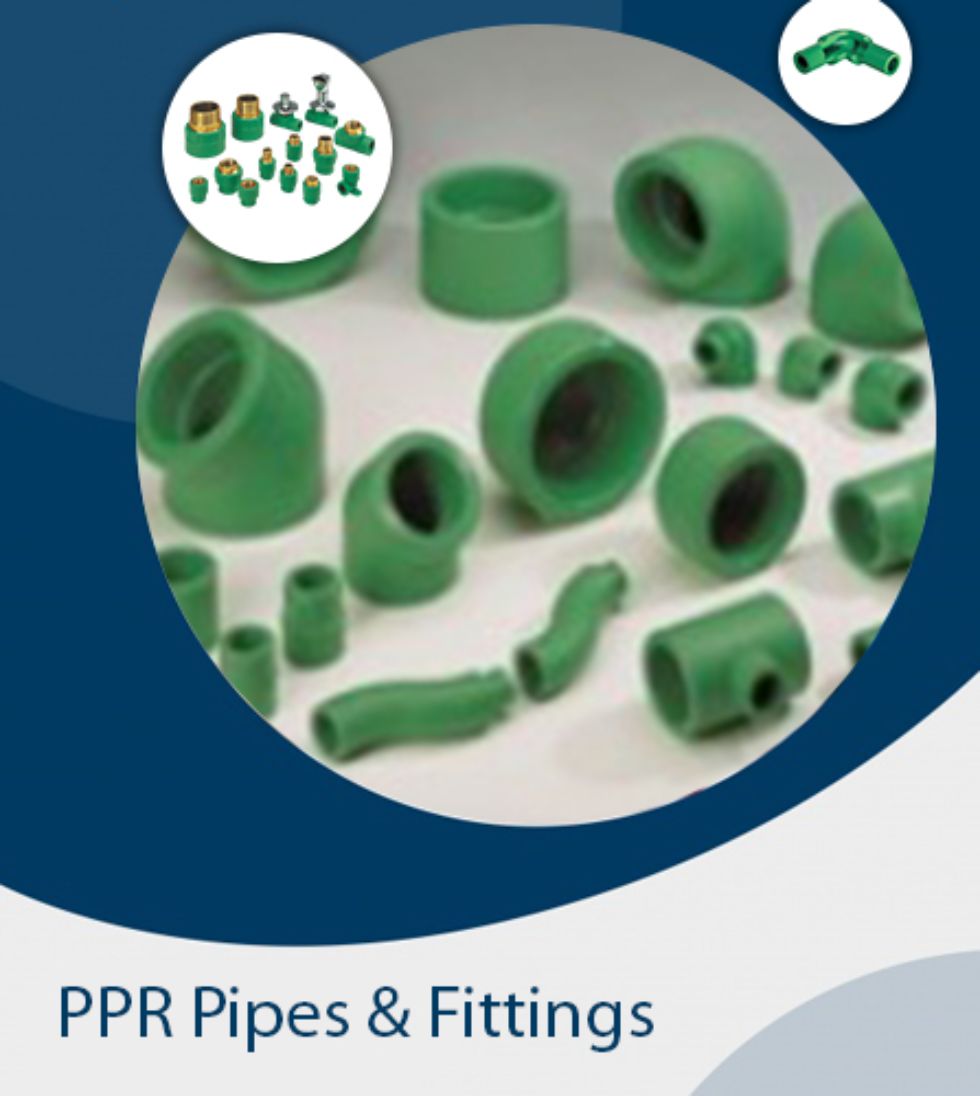 At the BIG 5 Dubai, this year they will be demonstrating the visitors about their recent range of PPR Pipes and Fittings from Aquatechnik
Comprehensive series of PP-R fittings to complete the different pipe systems are offered by Aquatechnik. The range comprises of transition fittings, end parts made with male and female threaded inserts, flanged joints, valves, in addition to supplementary fittings that allow you to join and create connections with all the pipe and fitting systems offered by the company.
Series 61008 
This range of PP-R 80 Super (polypropylene copolymer random) pipes and fittings system which is known and appreciated over the world has elements that connect to each other using the thermal poly fusion method. The significant improvement in the product over the years and the increasingly updated and complete range confirmed a level of success which is to date unparalleled. Due to its innate technical features, it is ideal to transport aggressive fluids as it is highly resistant to corrosive, alkali, acidic and other agents.
Series 61358
Aquatechnik laboratories using high thermal resistant polypropylene as a raw material combined with a package of particularly oxidation-resistant additives have created a 3-layered pipe with an intermediate layer made of special fibers that reduce linear thermal expansion by almost 75% compared to single-layer PP-R pipes. The wall thickness now gets easy to reduce and thus flow rate gets increased by 20%. PPR Pipes and Fittings from Aquatechnik
Get a Quote